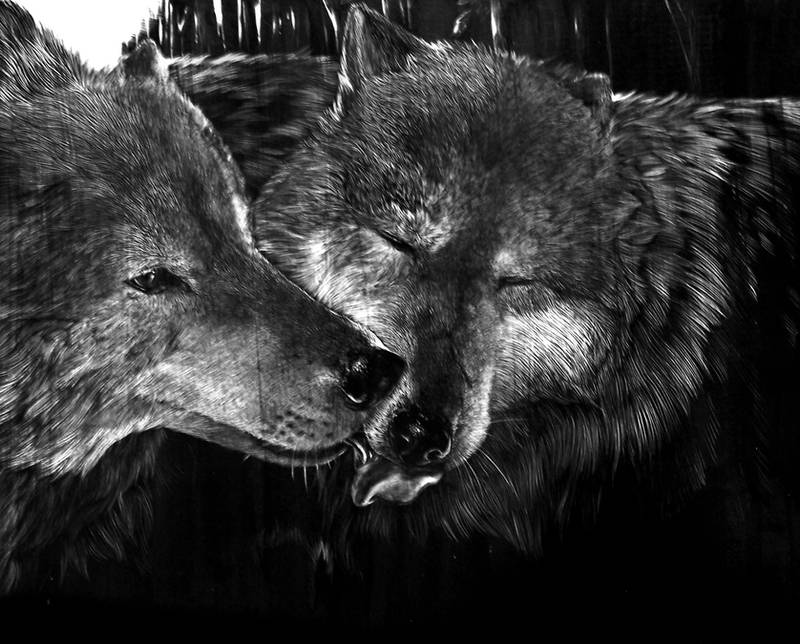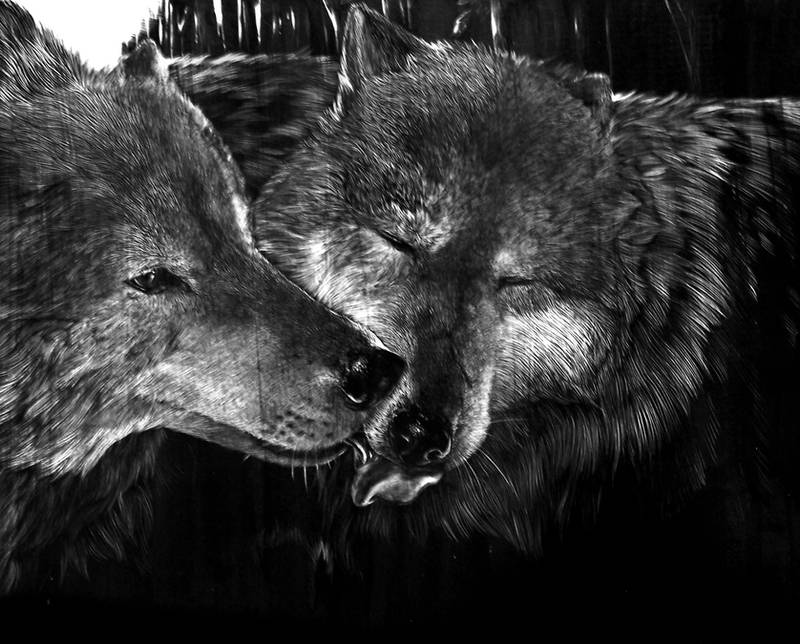 Picture took Blurry and this is the best shot I got D: I'll update once I get a less ugly picture lol Cameras hate me D: Anyways, puppy love

awww Made this while I was sick....I'm still sick, but since I have don't have a fever apparently that doesn't count D:
This drawing really has a fantastic reality to it that goes beyond accuracy. The detail put into both wolves/ fur makes them look almost tangible, even soft. I especially noticed the use of lighting in this picture. Even if it is subtle, there is an obvious light source reflected on the fur and noses of the wolves. This contributes all the more to the tangibility of the piece and really is what wraps the whole thing up, at least for me.
Apart from the artistic aspect of the drawing, The wolves themselves, though doing a simple and regular thing, have a huige amount of expression and character in them. The way they are placed gives them an almost human look.
Finally, about the blurring, it makes the wolves look more realistic because of themovement it adds, especially on the tongues. The one on the right looks like it isflicking its tongue inward, and also seems to be moving its head.
Overall, this is a fantastic piece, and I personally would like to see more of this kind.
I don't know if this really counts as a critique...It seems more like pure praise to me

The Artist thought this was FAIR
6 out of 7 deviants thought this was fair.
Brilliant drawing!
You should definitely get a better photo or scan of it.
I really don't see anything that can be improved here. You captured very well the affect of the fur, as well as that of sparkling parts - such as the noses and the eye of the left wolf. Actually, the noses are my favourite part

I also like the way you chose to place their heads with regards to the paper, the look from a close distance adds a lot to the impact. Also, the black background contrast well with the comparatively light faces of theirs.
It's hard to write a 100 words long critique about a drawing you see nothing that can be improved about, but somehow I succeeded

The Artist thought this was FAIR
5 out of 5 deviants thought this was fair.