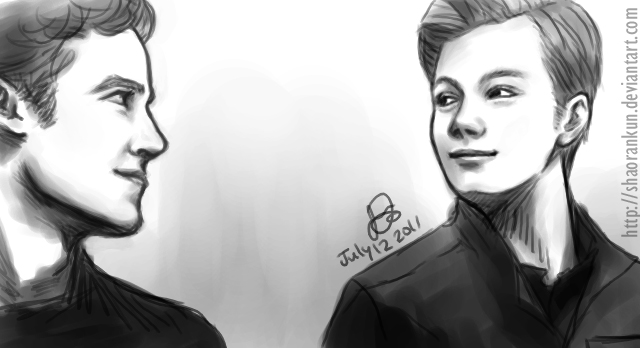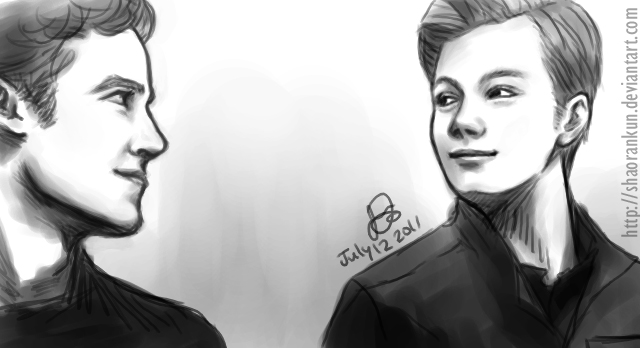 Watch
fffffffffff---!! I need to cartoonify these two if I plan on drawing them again cuz "realism" is so ffff--- much trouble.
I'm sorry if they're off DX Looking at nothing but black and white for so long on a bright screen hurts my eyes I can't tell anymore.

I ship this pairing so hard. So damn hard.