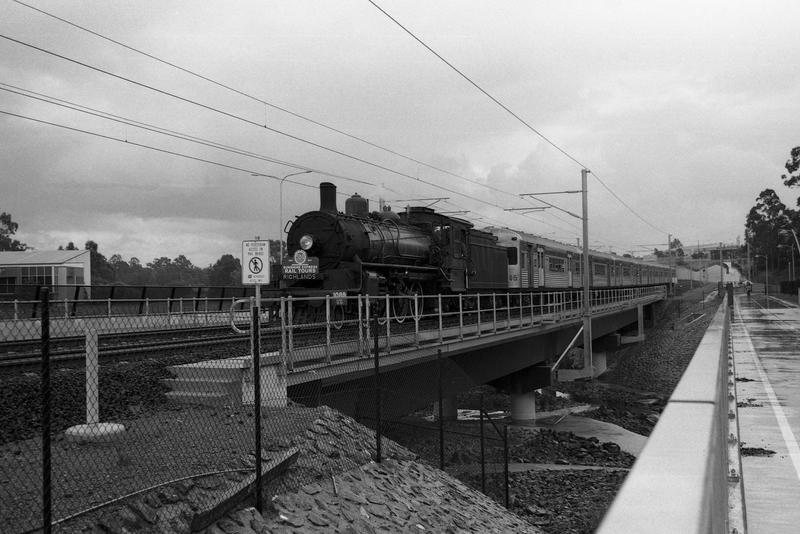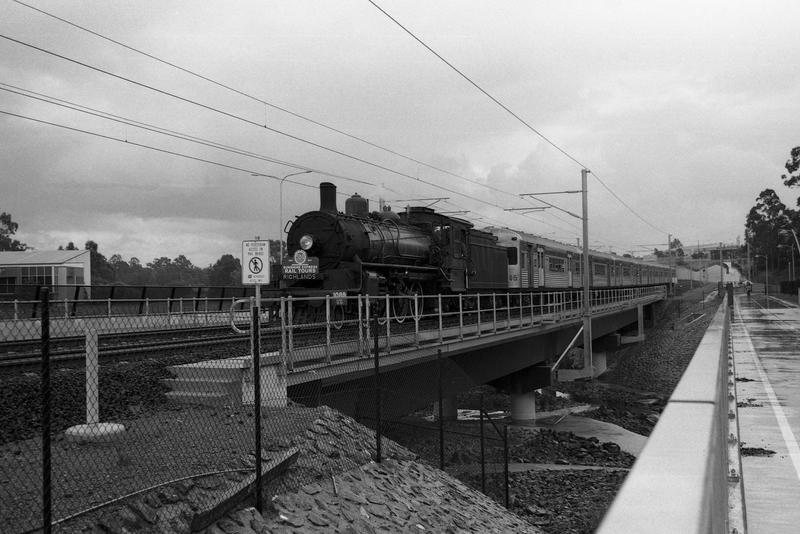 Watch
Queensland Rail's BB18¼ Class #1089 on the March 5 steam tour to the new Richlands Train Station.
Body
:
Canon EOS-3
Lens
:
Canon EF 24-105mm 1:4 L IS USM
Film
:
Ilford Delta 100 Professional
Scanner
:
Epson Perfection V700 Photo
Editing
:
Developed original negative, scanned using auto-exposure, some clone stamping to remove dust/scratches, downsized from scan (original file was 90MB), no other editing.
Copyright © Shannon Walters 2011, All Rights Reserved.Please do not use my images without my permission.
Comments, critiques and favs are always appreciated, even if I don't get around to replying to each individual one.
More of my photos of #1089 can be found here.

Critique by *Spangeln 19 minutes, 4s ago
This is my first critique, so please do take it with a pinch of salt!

First off, i absolutely love this photograph. I am a huge fan of black and white, which captures emotions and mood in situations and sceneries. This is something which you have achieved very well. The only things that i personally would've prefered are as follows.
The foto is a bit grainy, especially if you focus your attention on the sky. If you adjust your camera to automatic or even manual where you set ISO 100 (if the weather is clear and you have good light). As you used an analog camera, i am unsure of how to do this and even if it is possible as i'm stuck in digital camera world. Scans tend to be a bit grainy, but i think you got a good copy here.
The second thing is the street to the right. I'm a bit torn. It sort of fits in, and sort of doesn't. either way it definately adds another dimension to the photo.
I'll repeat myself and say that it is a truly Awesome photo, and keep up the good work!

The Artist thought this was FAIR
2 out of 2 deviants thought this was fair.