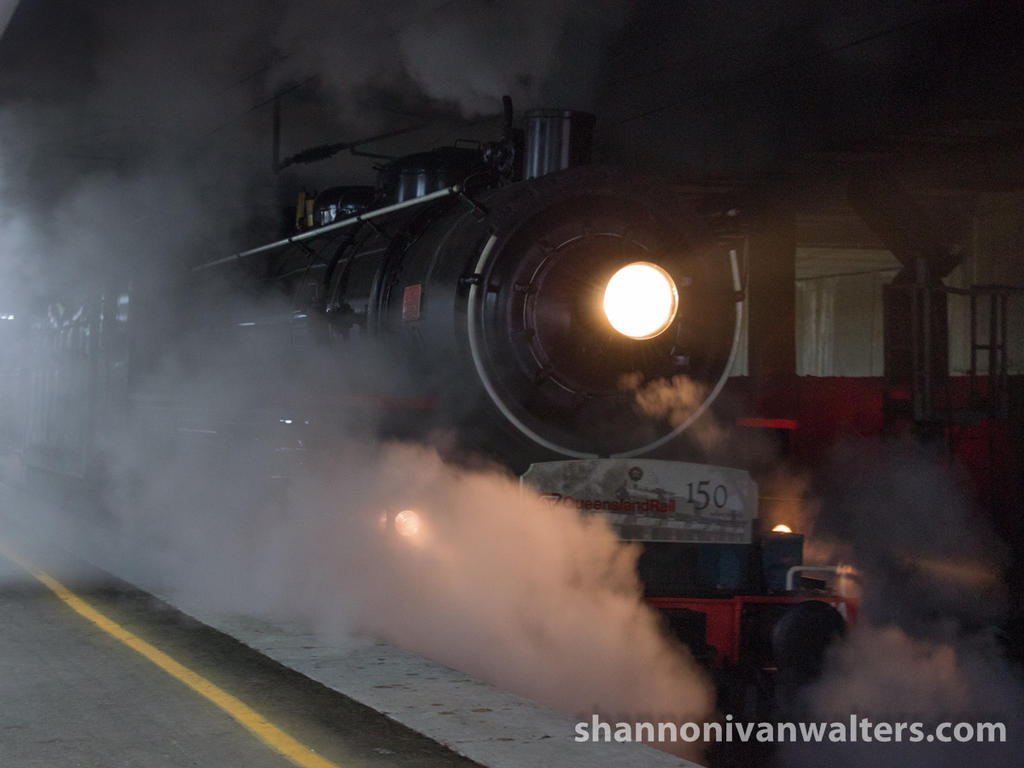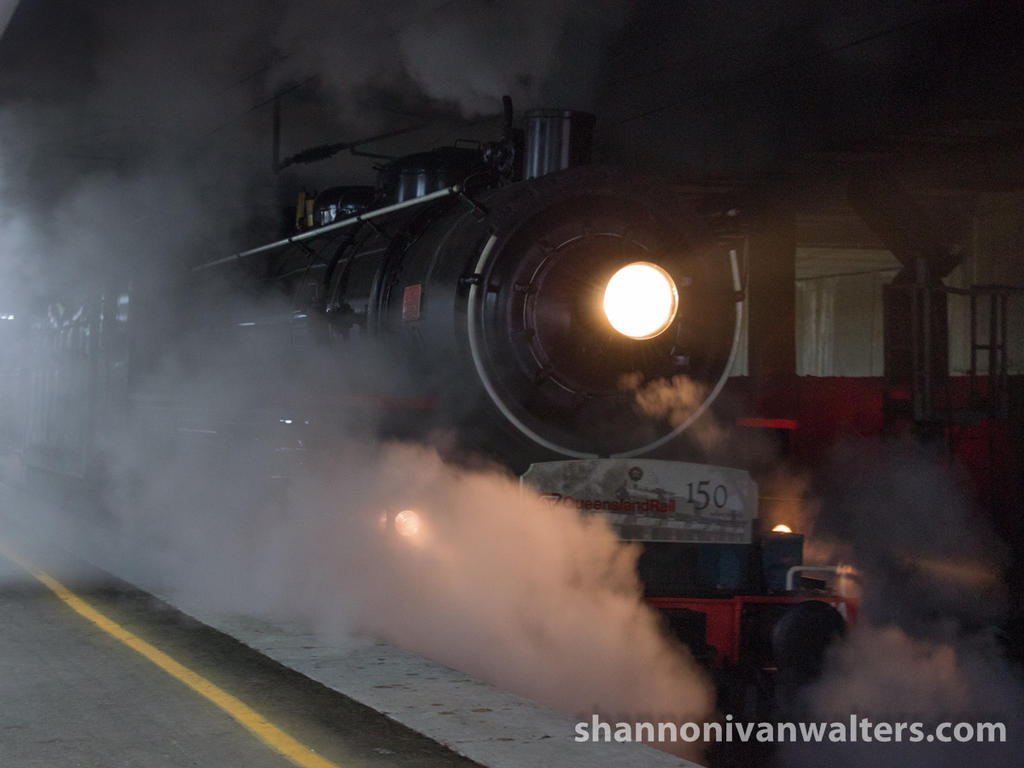 Not my all time best work, but I did what I could in the circumstances. My little family and I are currently staying in Brisbane awaiting the birth of our second child, which we kind of expected would have already happened by now. Alas, we're still waiting.
We decided we'd wander over to Roma Street Station to watch the steam train that was departing for Charleville as part of the 150 Years of Rail in Queensland celebrations. I was expected #1079, but in pulled AC16 221A, at which point I kicked myself for not having any of my cameras with me.
We were, however, lucky enough that they had a couple of seats available from Roma Street to Ipswich, and so my two year old got to experience a trip on a steam train, even if it was quite a short one.
That being said, all of my cameras are up at home still, so I had to borrow my sister's 600D and it's kit lens.
Overall, given the circumstances I thought this shot of 221A pulling out of Ipswich Station wasn't too bad. Poor light, not a particularly fast lens, and not any of my familiar camera gear. A bit noisy, but I'm happy.
Body
Canon EOS-600D
Lens
Canon kit lens - not sure exactly what it was.
Copyright © Shannon Walters 2015, All Rights Reserved.Please do not use my images without my permission.
Comments, critiques and favs are always appreciated, even if I don't get around to replying to each individual one.
shannonivanwalters.com