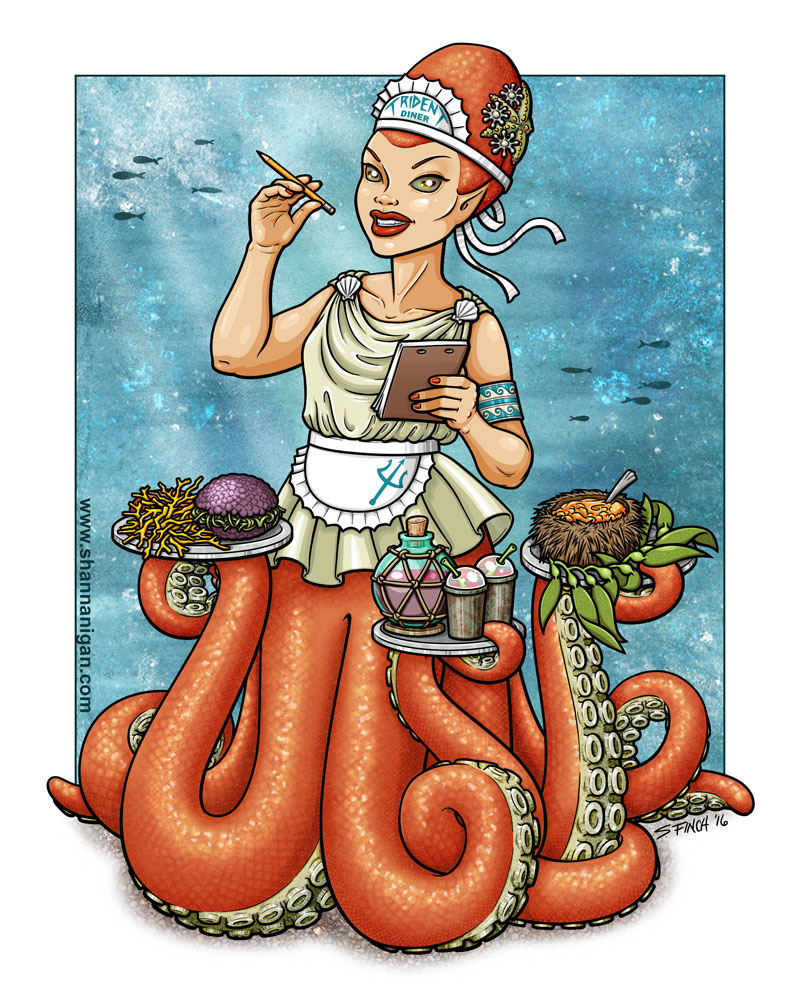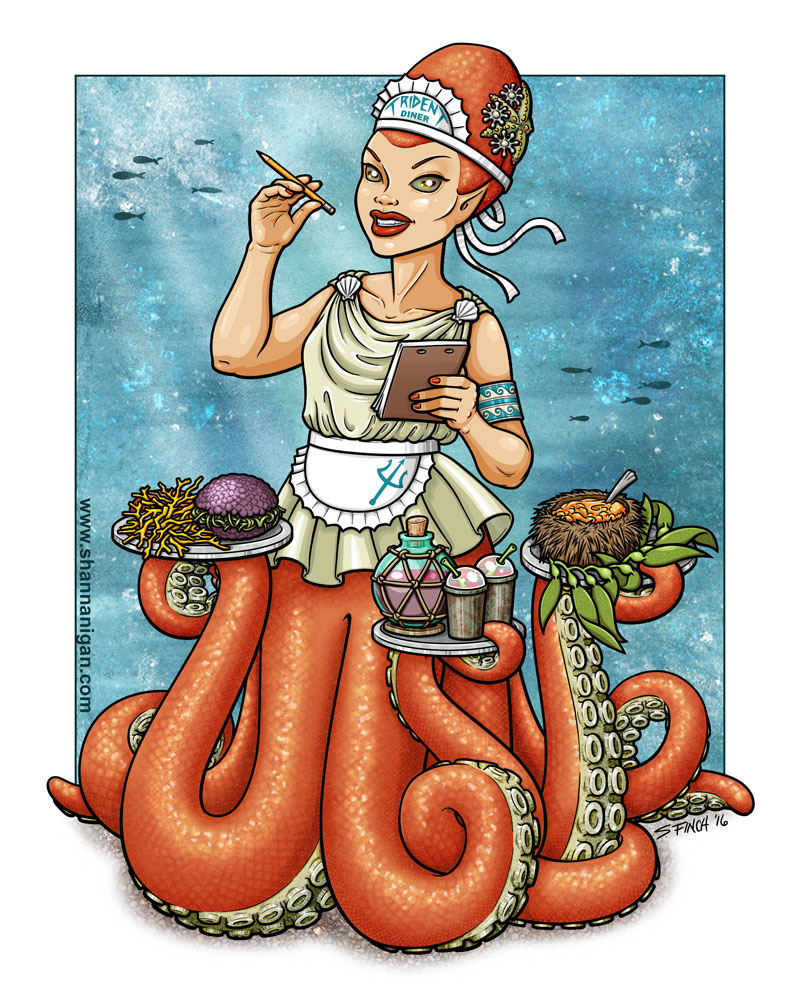 Watch
My Octopus Mermaid Waitress for the "Mermaids and Mermen" character design challenge over on Facebook...
www.facebook.com/groups/Charac…
Trident Diner's Most Valuable Employee... every month!

Its been ages since I've drawn a character illustration. Seems like all I've been doing lately is Pop Culture art show stuff or paper dolls. It was nice to create something on a whim purely for the fun of it. Not that pop art and paper dolls aren't fun... but there is a monetary end goal involved...


Brilliant!

What's really great about her is how easily she reads as waitress diner at a glance, but then upon closer inspection every aspect of her design is tied to some other theme as well.

Y-yay, art for fun...!


Lost at sea, but sure to return~
Reply

Thanks!!
Yeah I had to think about what merpeople would eat at a diner...
It definately wouldn't be a cheeseburger and french fries!

Reply