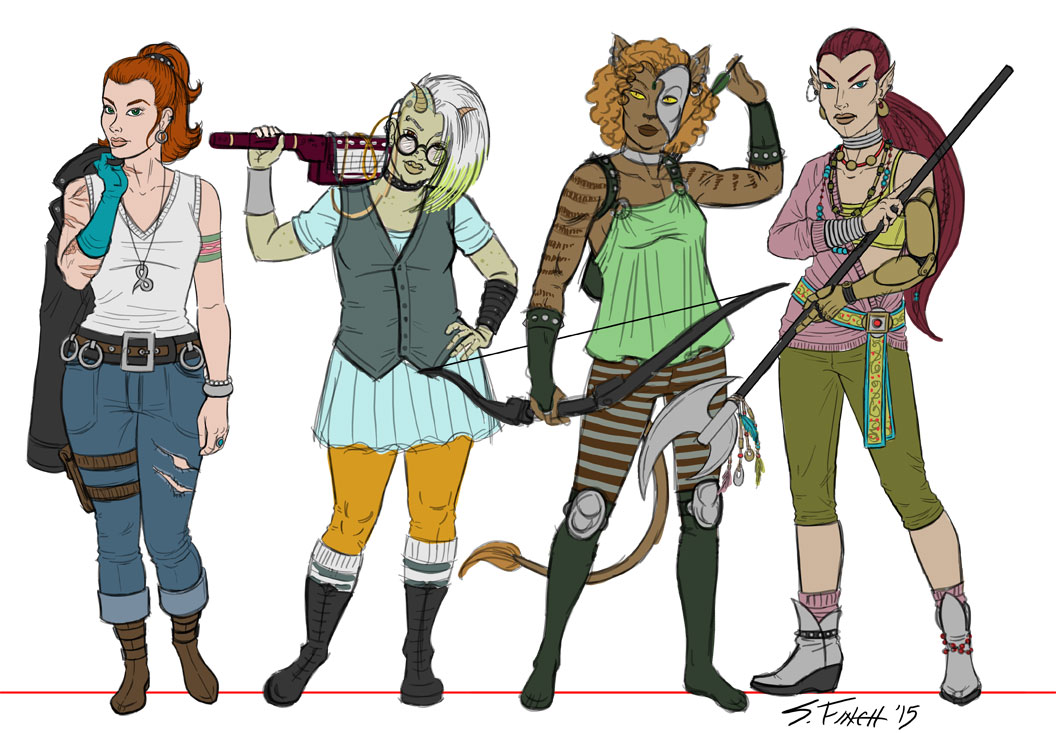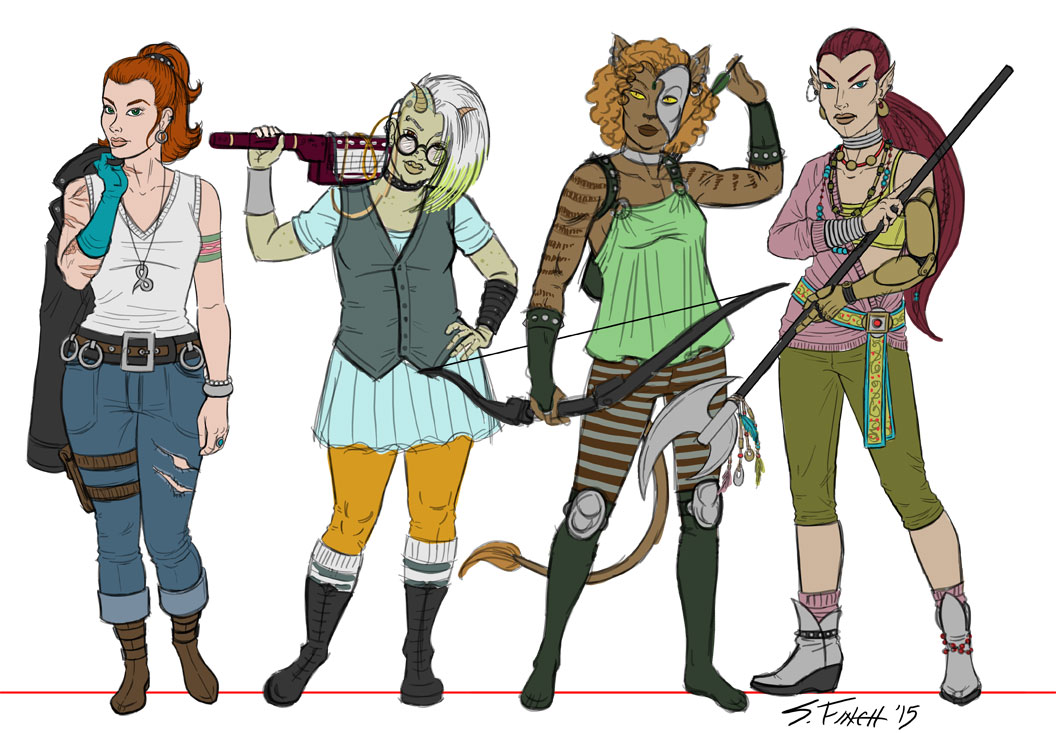 Watch
I don't have any big lofty art projects right now... so I've been doodling old female characters from my Cyberpunk / Shadowrun obsession days in the late 80's - early '90s. I have tons of them, and most were skinny white chicks with long, flowing red locks... carrying axes and had one mechanical arm! Lol!
I've be reworking the designs... trying to add some variety in body shape, facial features, etc, etc. Its hard to break out of default mode!! Here are a few rough sketches... some are minor changes... some drastic.
You can see the original drawings... HERE ...
shannanigan.deviantart.com/art…
Final Design: Oria - Decker Troll :
shannanigan.deviantart.com/art…