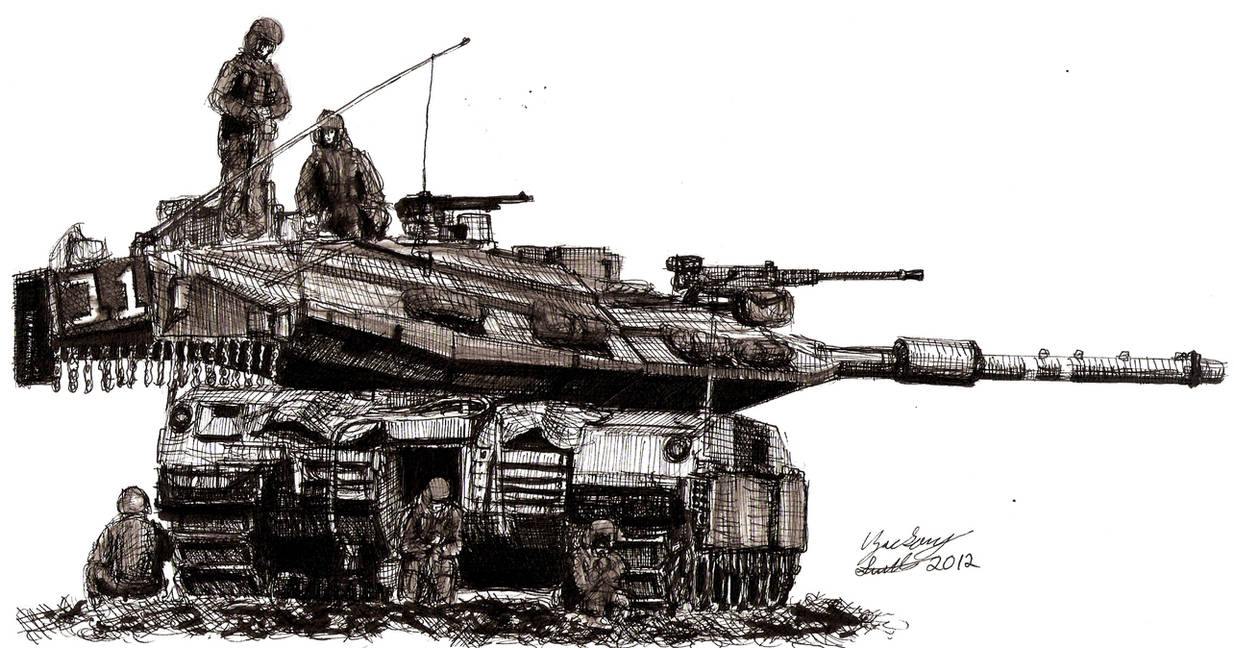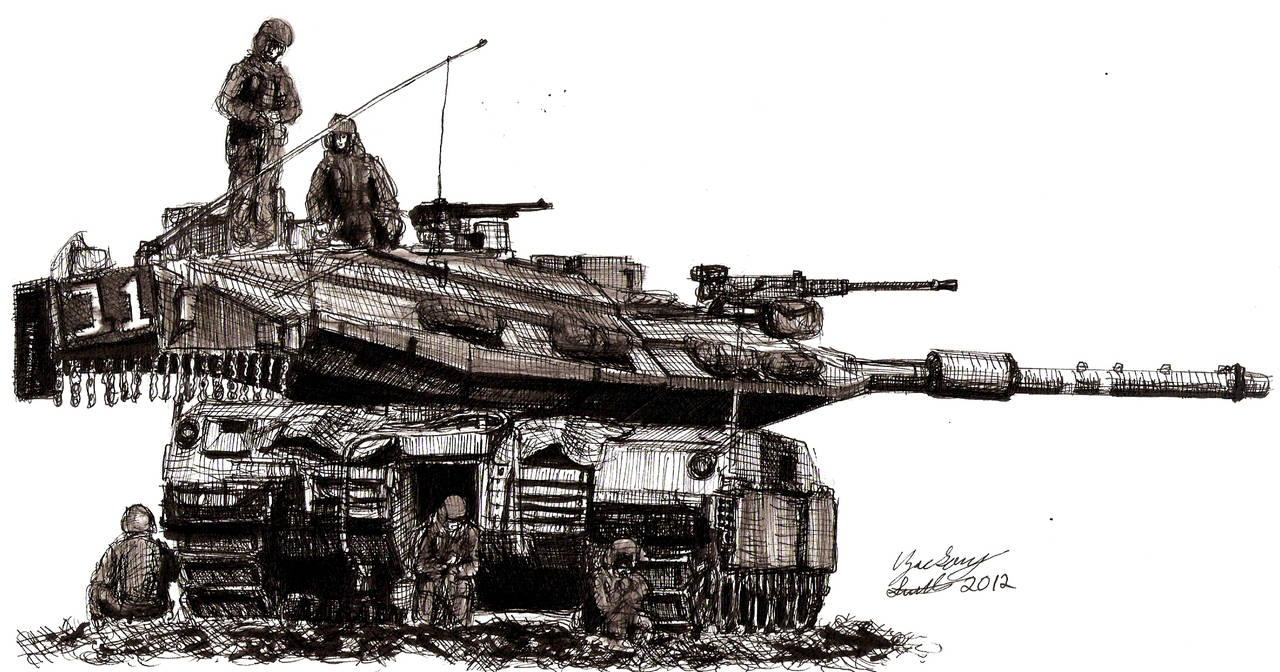 Watch
this is one i did on vacation so there are some limitations i had but over all it turned out right so i hope you enjoy had some askin about doing one so please comment!!
I saw that you are usually drawing tanks and helicopters and so on, which is why I think the drawing is a bit like drowning in the mass... But still, I loved the artwork at first sight. The main object is not in the exact center of the picture, what makes the composition far more interesting. You said that your instruments were limited. Maybe you are thinking that to be bad, but using just grayscales and not drawing everything perfectly out can be really effective! In this case it's supporting the picture and the meaning behind it. Because not only the artwork of this picture is done nicley but also the statement is amazing! Combining a tank, so an instrument of war, with a fishing rod (I think...) is like combining war and peace in one picture! And especially therefore this drawing is amazing! Together with the resting soldiers the title 'Beast at Rest' is really fitting.
The Artist thought this was FAIR
5 out of 5 deviants thought this was fair.