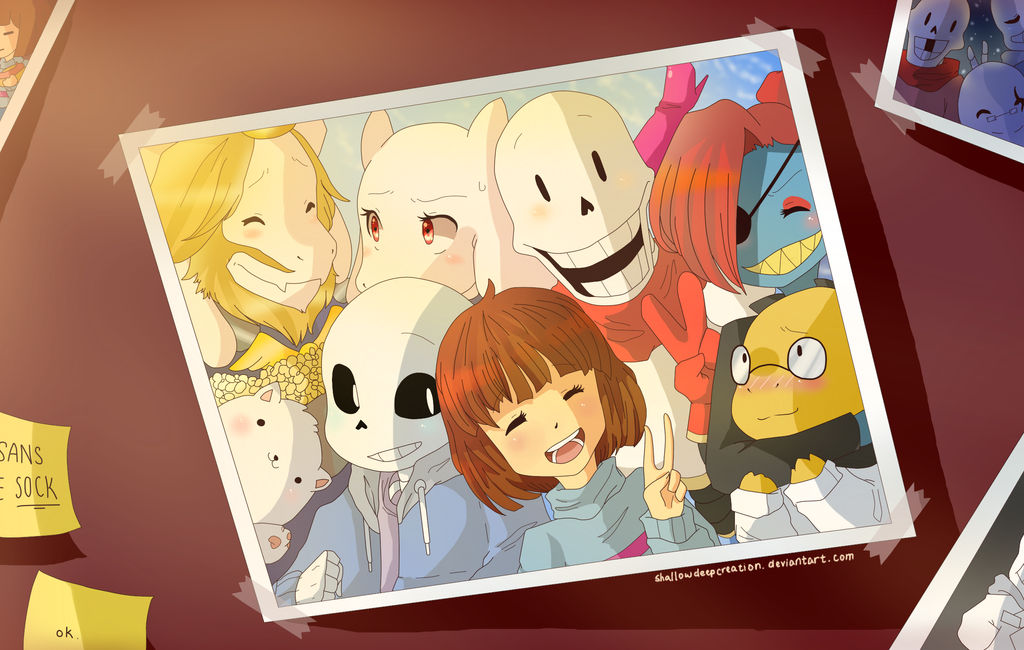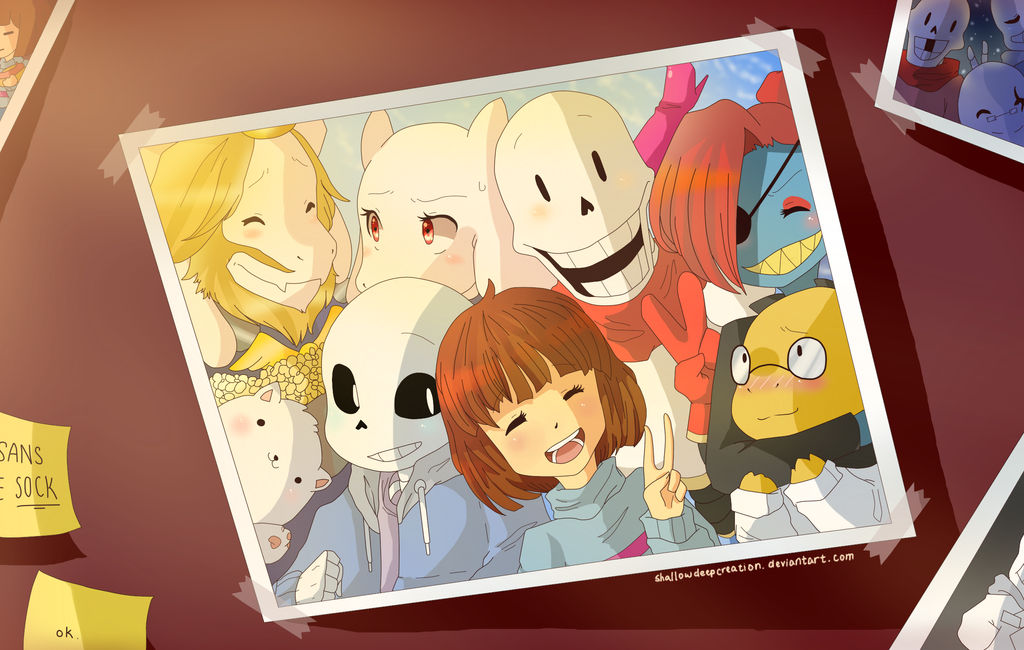 Hoi Peeps!
I just want to say, thank you so much everyone for the amazing support you all have been, watchers, commenters, llama givers, everyone here who has been continually been giving me support. I met a lot of amazing people here, and also made some friends here

My gosh, I didn't even notice I had 900 watchers and it's just really amazing

You guys are so helpful, and the fact that I receive these amazing comments everyday, it's just, thank you

It actually really does mean a lot

Thank you everyone

And I don't actually think Toby will see this, but anyways, thank you so much Toby Fox, and everyone else who contributed to make the game of Undertale. The OST, the story, the characters, everything. It''s an amazing game with amazing meaning and things

The music, really just amazing. It's like during times when I just want to give up, I listen to the OST and yeah, and it just makes me feel determined!

Thank you

And to all those amazing artists and all those comic-makers

THANK YOU!
This means so so very much!

(OH, and if anyone follows the Undertale topic on Quizup, you guys might've seen the traditional form of this XD
I didn't draw Asriel - as much as I wanted to - because well, I didn't know where to put him >< And as for Mettaton, I drew his leg at least XD I can't draw robots very well ><)
Undertale belongs to Toby Fox
Artwork is created by me

Feedback is greatly appreciated!
~ Shallow
This work of art is truly amazing !! The style is a very beautiful one, the balance between colours is very even. Good job! Their facial expressions are so nice and i really think you nailed it with that so good job !! The clothes were drawn perfectly just like in the game !! The blush and skin tones blend very well together. I want to congratulate you on a very good job well done , and no doubt others will love this work too. Keep up the amazing work, and I look forward to seeing more of your work. And again i really think you nailed it with this !! And as a true fan of undertale i really like this !!


(Check out my art but it isnt as good aha)
The Artist thought this was FAIR
396 out of 411 deviants thought this was fair.
Impressive,I love this art style. I imagine this took a lot of perfect time to make, every character looks perfectly happy (Well minus Toriel but Asgore being that close would make me uncomfortable as well) I also love your Frisk, they look so pure and innocent. The Gaster Easter Egg on the top right is very clever as well. Sans looks actually happy. Papyrus looks like the cinnamon roll he always is. Undyne looks great. Alphys looks in Love. Asgore looks ready to make up with Toriel. Mettaton's little Leg Cameo is very funny if you ask me. Overall I expect to see more great things from this Artist
The Artist thought this was FAIR
294 out of 313 deviants thought this was fair.