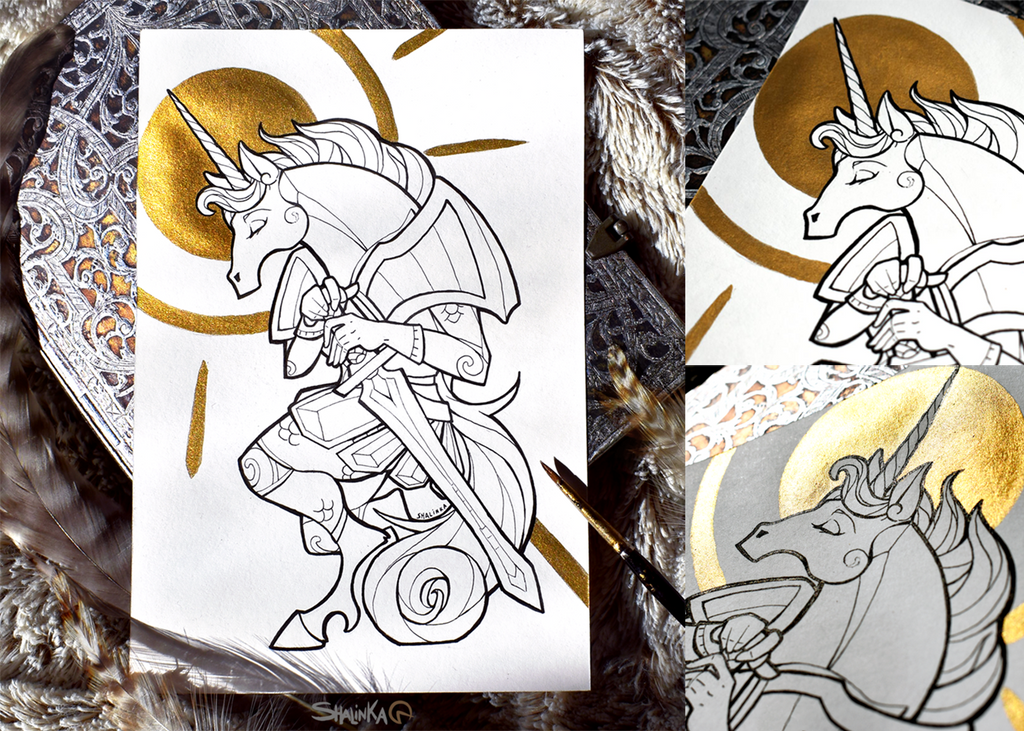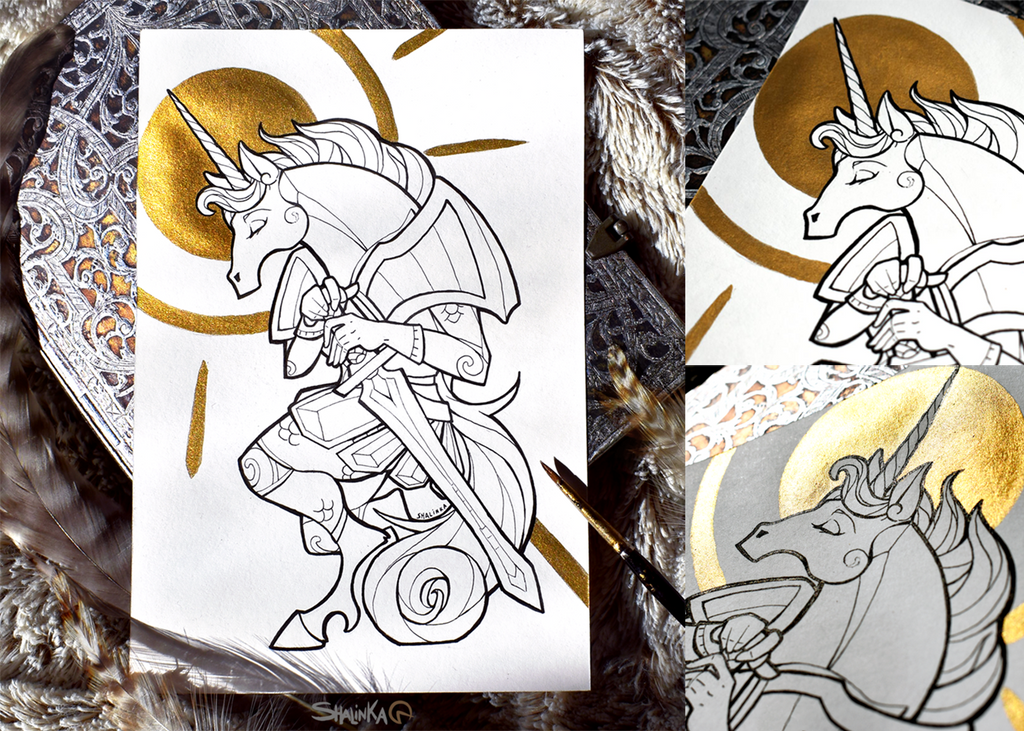 ◕

Inktober

◕
My Inktober 2017 Number 6 ! This time it's for

! The prompt was "sword" and so I decided to draw her unicorn character as a warrior !
What you don't know is that she actually protects the power of the potato chips. Hey ! XD
It was very interesting to work on that drawing I wanted to stylize a little more than usual. With a lot of curves.
It's been a long time since I've added gold to one of my drawings, but I love it.
Comments, favs are appreciated and always welcome !


◕ Facebook Page

|

Streaming

|

Twitter

|

Tumblr

|

Instagram

|

◕


Cool piece. I like the pose of the unicorn: still but it have a kind of movement also.
Reply

Reply

Reply

Reply

C'est absolument superbe.

Et j'adore le fait que tu dessines les personnages d'autres gens, c'est super gentil.

Reply