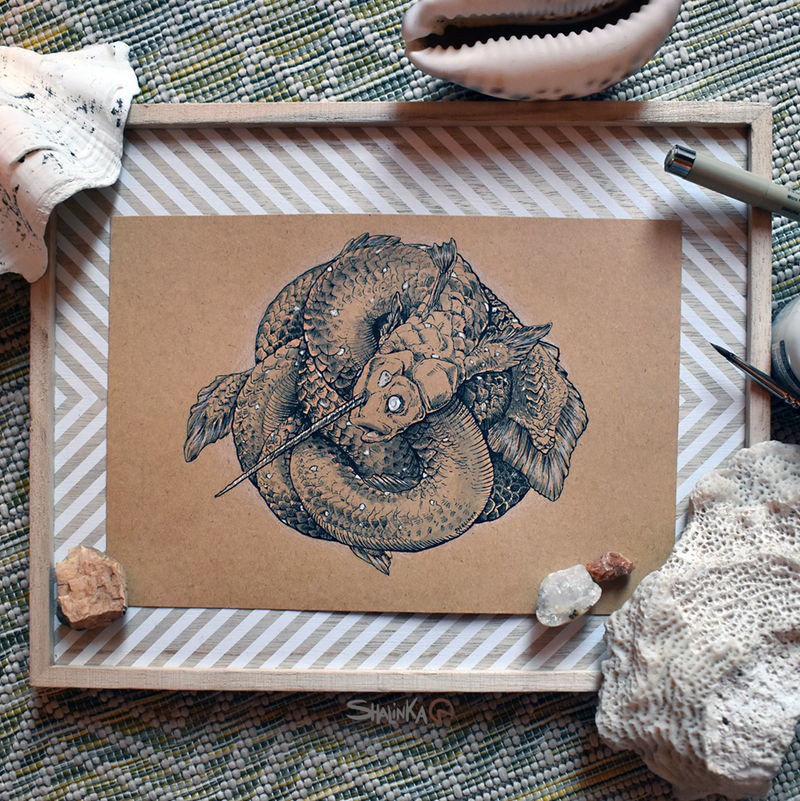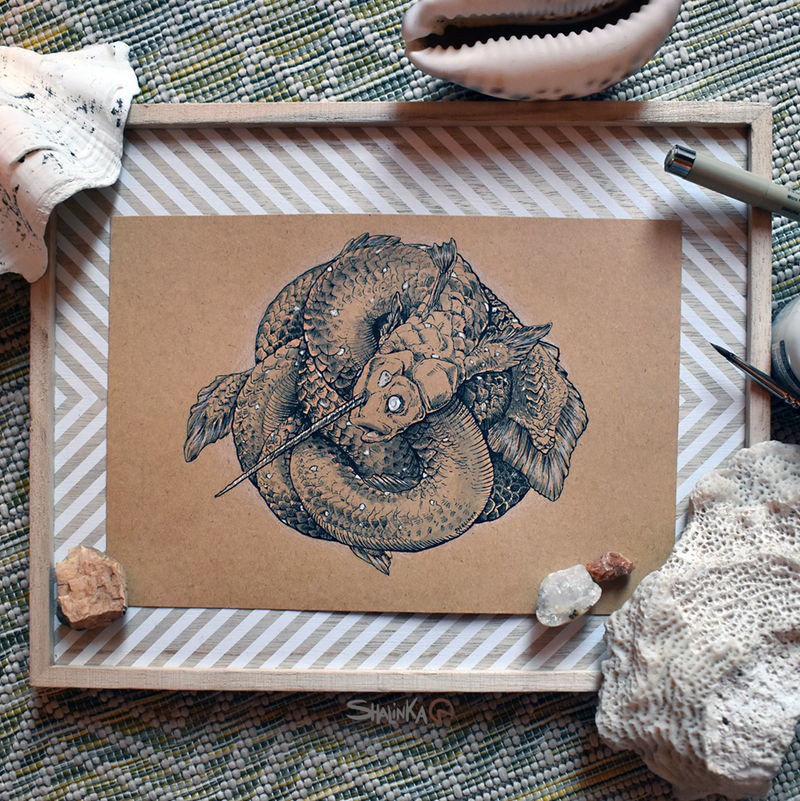 ◕

Inktober

◕
My
Inktober 2017
Number 5 ! The theme today is "long"
For the occasion I wanted draw a long marine and mysterious creature. I have hesitated a long time between a cœlacanth or a narwhal.
And then I decided to mix both in my own marine monster ! Isn't he cool ?
I like this character very much and I want to redrawn him soon.
Well... in shorter version !
Micron Sakura, Indian ink and white ink on brown paper.
Comments, favs are appreciated and always welcome !