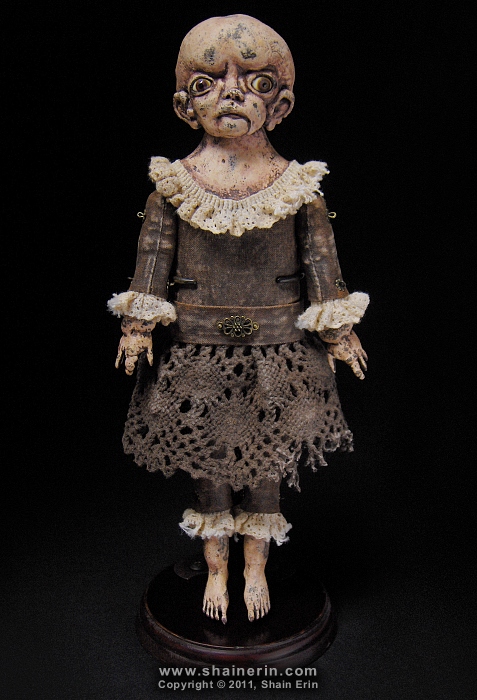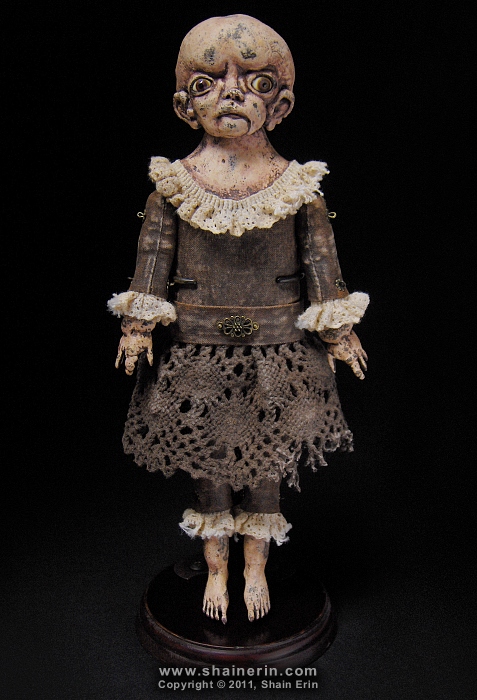 Watch
Amberlyn – Exquisite Monster Art Doll
My Website
My Online Store
My Etsy Shop
Amberlyn is one of a series of "Exquisite Monsters" inspired by antique wax medical models and specimens representing genetic anomalies, disfigurements and diseases. However, these characters are wholly a product of my own imagination and do not depict specific real-life conditions or persons. They arise out of my fascination with biological abstraction/surrealism as it is expressed in nature and how it is framed by human culture.
Amberlyn's glass eyes were handmade by Ralph McCaskey of Nightside Studios.
OOAK Doll Sculpture. 10 inches tall. Mixed media.
Copyright © 2011, Shain Erin. All rights reserved.