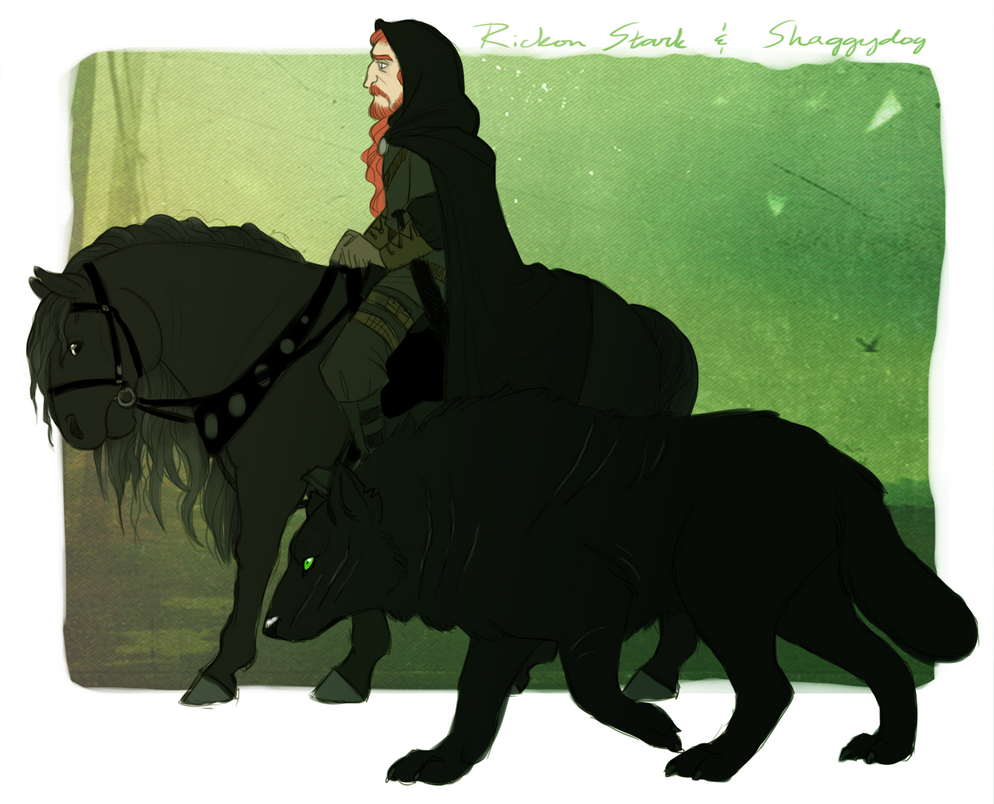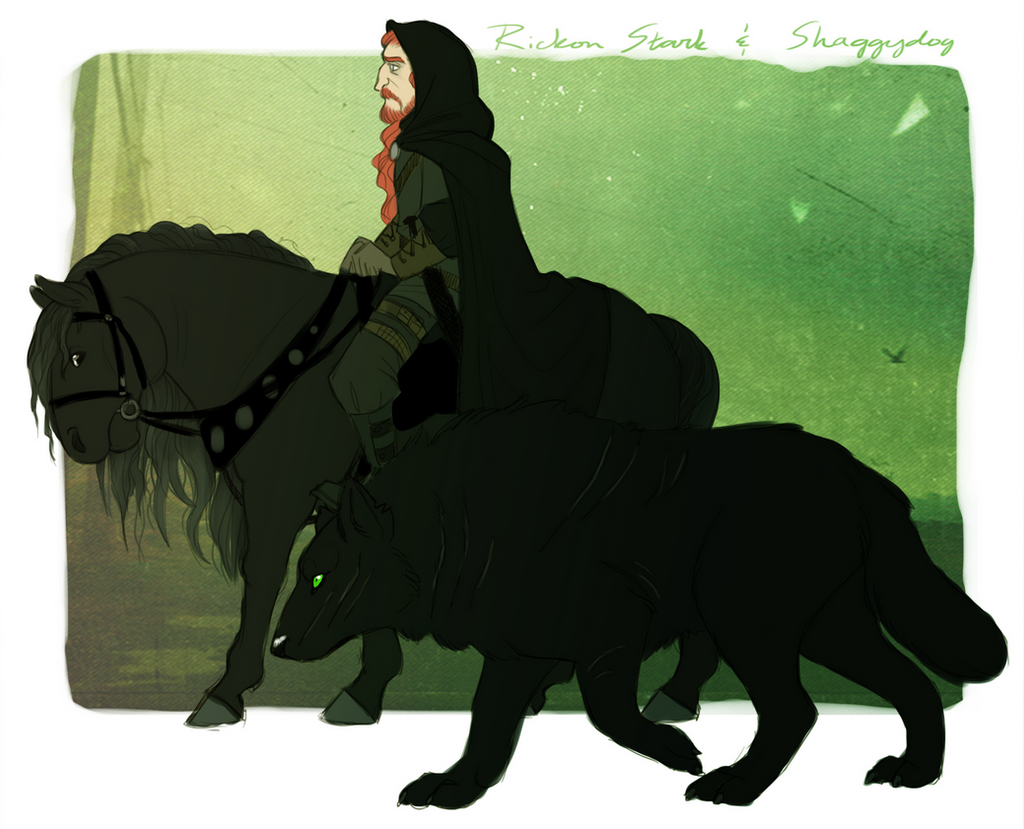 Watch
Remember my other art about older Rickon (and Shaggydog)? No? Okay...
Well, anyways, here, have an old drawing from last October I did.

I love his expression, and I love how even the horse is afraid of the feral Shaggydog xD
Reply

rickon will properly end as lord of winterfell. Swearing his allegiance to Aegon VI
Reply

Poor Rickon; forsaken by his family (not intentionally, I know) and forced to live in the wild... I'd like to see how he'd actually turn out, since he always had a penchant for violence. The black sheep of the Starks (the black wolf, I'd say, like his uncle Brynden).
Reply

I totally agree with you. I can't see Rickon becoming anything like Ned ever was - I think there's a slight tint of insanity in Rickon's nature. Oooh boy, and I'd love to see him become some sort of an anti-Stark (as in: he doesn't fit the Stark description), the caped crusader of Westeros.
Reply

George needs to write more about him! he's been overlooked a lot and there's potential for a very interesting character... a cannibal capped crusader? Why not!
Seriously, this is so interesting.
Reply
It's awesome I love it <3
Reply