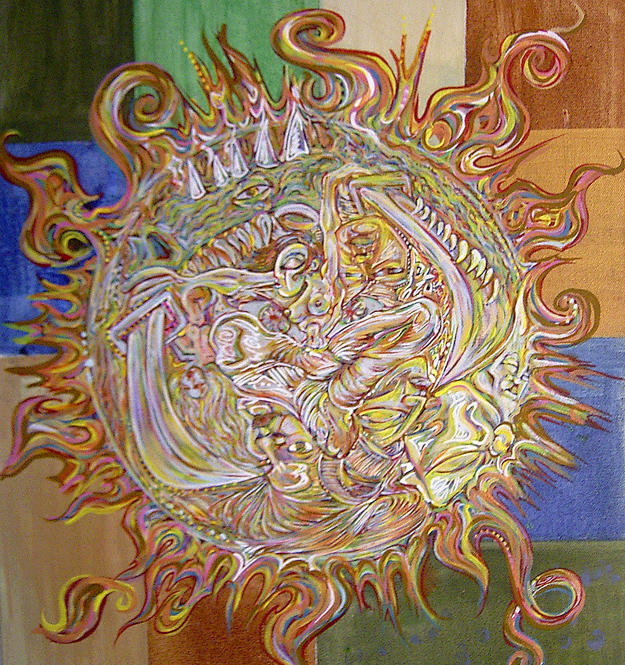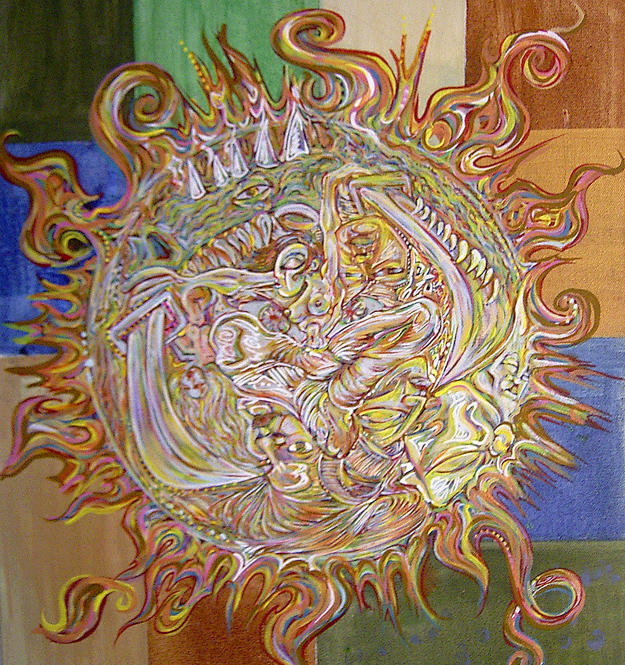 Watch
This is a very powerful series created to celebrate the changing of the seasons. Representing a time of struggle shifting
to a time of abundance. All the Sun Series Paintings are done in very warm and vibrant colors reflecting the addition
of so many colors we see in the pallette of nature. This is one of my most successful and satisfying collections.