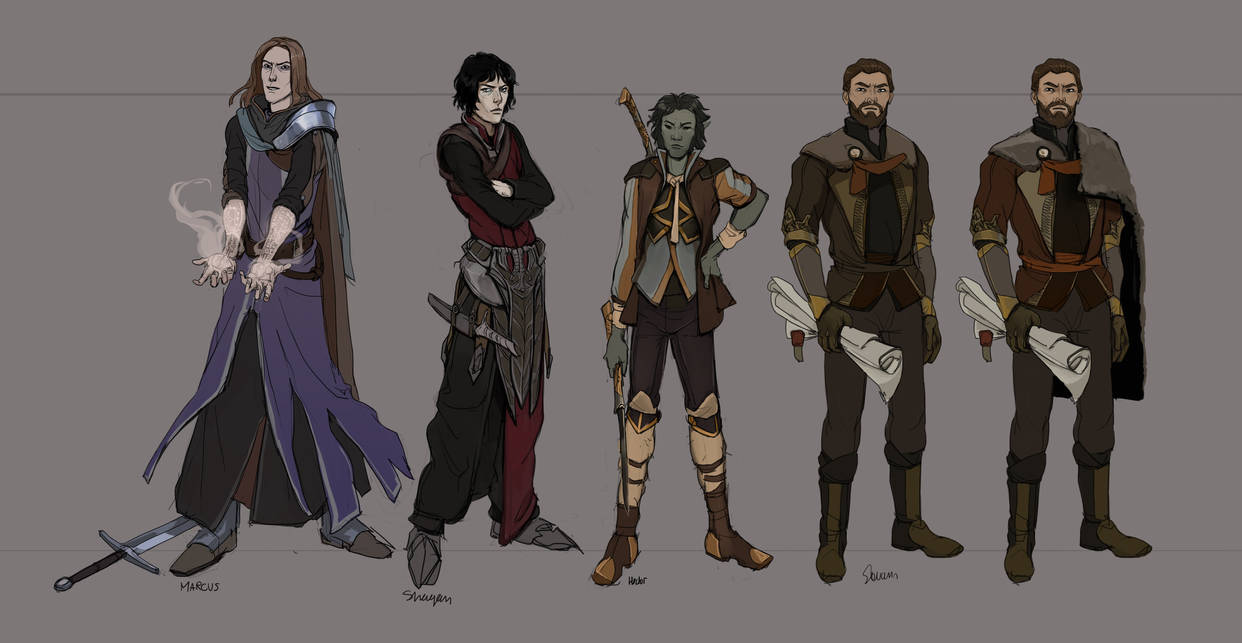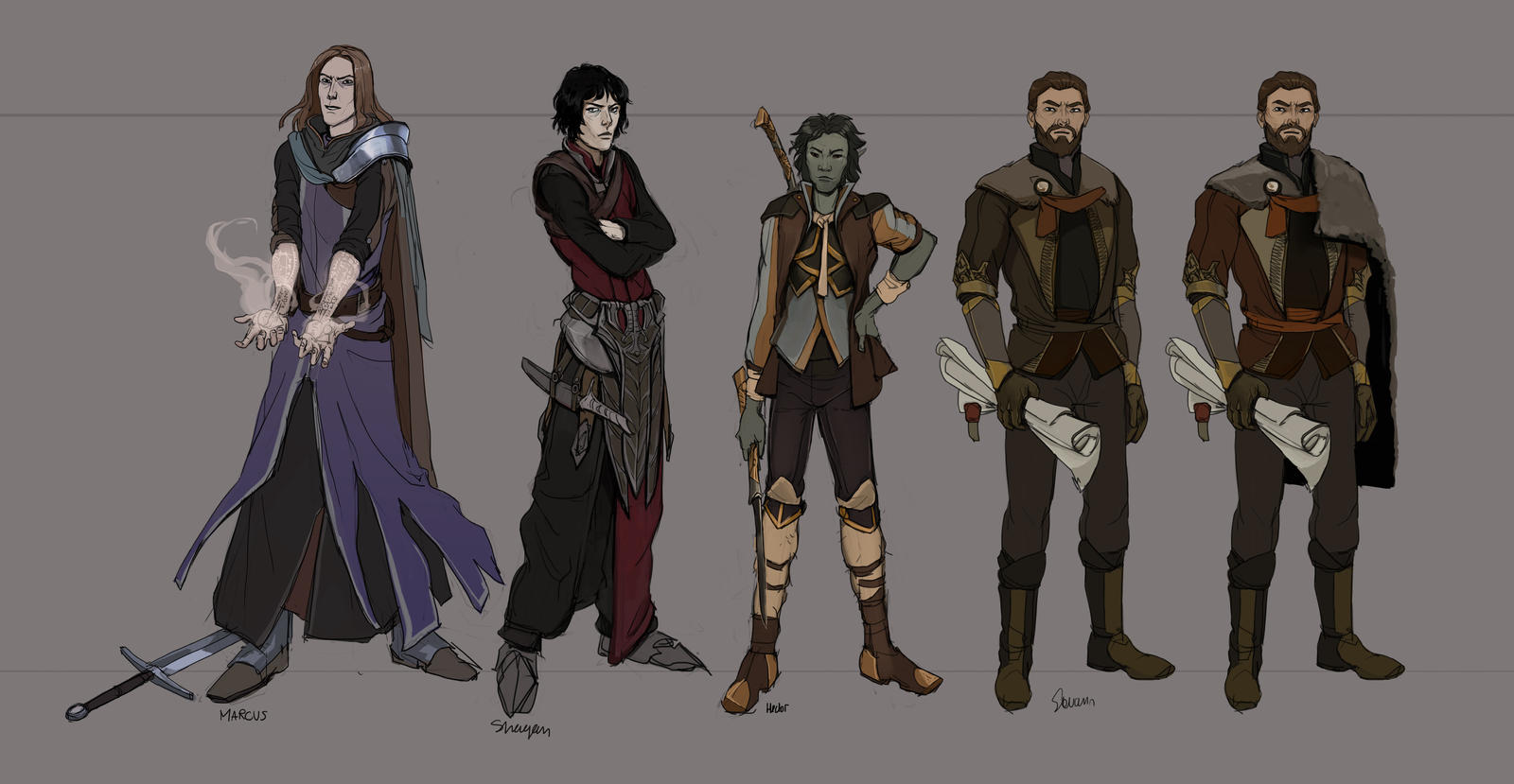 Watch
Second part of my character redesigns. First one is Marcus, Templar/ former necromancer. He uses magic of runes and symbols to enhance his magic and cast various curses. Shagan is a crazy daedic guy. "Hector"- (temporary name) dunmer mercenary/bodyguard and Sovann- Hlaalu merchant and council member (Sovann has 2 versions because I wasn't able to decide on one color and was doing both simultaneously... xD)

Great designs, especially the first one :}
Reply

Sovann zmienił fryzurę xD ja wciąż wyobrażam go sobie z włosami do ramion.
na miniaturce myślałam, ze koło Marcusa stoi Yakone.. a to Shagan xD ma zajebiste ciuchy.
Reply

Jeśli już by zdecydował te włosy do ramion ściąć to rysunek na pewno pomoże wyobraźni >: D Dzięki piękne!
Reply

Marcus wygląda jakby był czymś rozczarowany: you had one job!
Reply