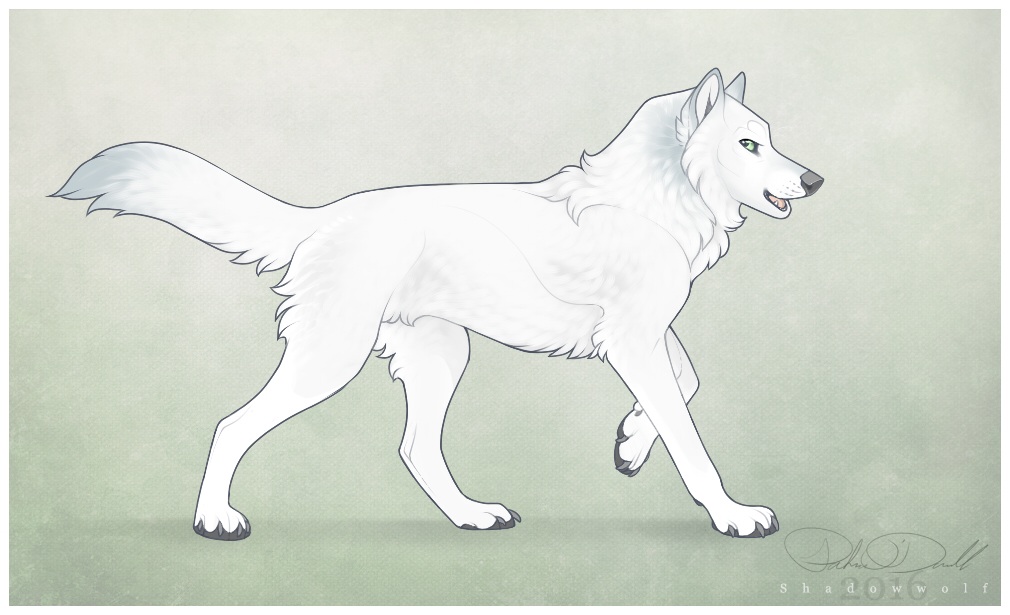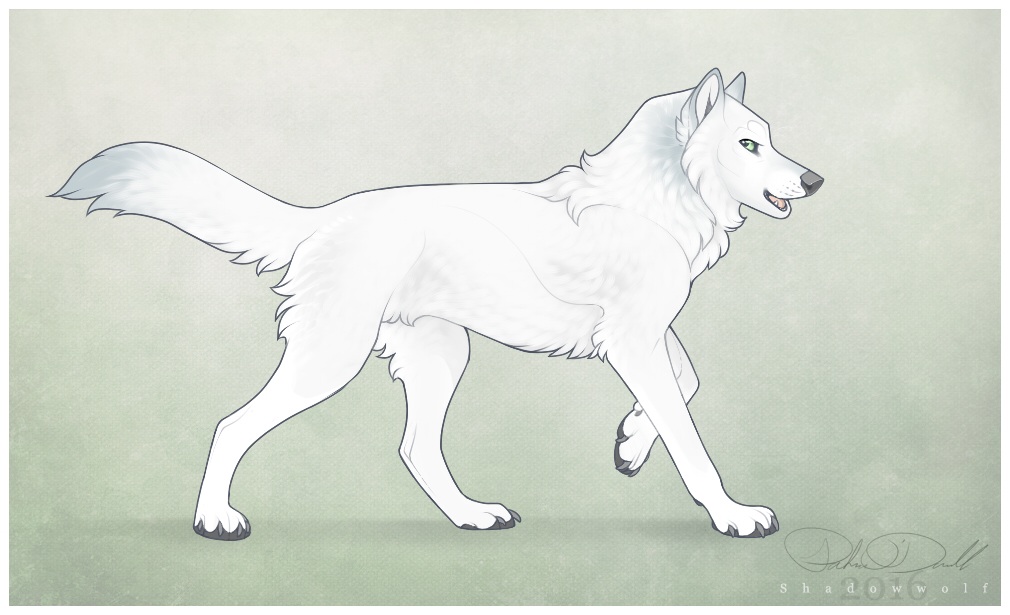 Watch
A little flat color that I did for Wolflover2 of FA. This is his character Winterpaw.
Ummm, he told me that I could take artistic liberties with his design since he didn't really have a reference sheet for him, but he liked the idea of a white wolf with blue tips. I tried to make such a design look natural though. This was way quick to draw, maybe I should take cheap commissions like this?

Like $20 or something? I dunno.
AnyywaaaayyyyYYYyy, nighty night.
EDIT 1/29/16:
I made the back flatter and the hocks shorter per critique