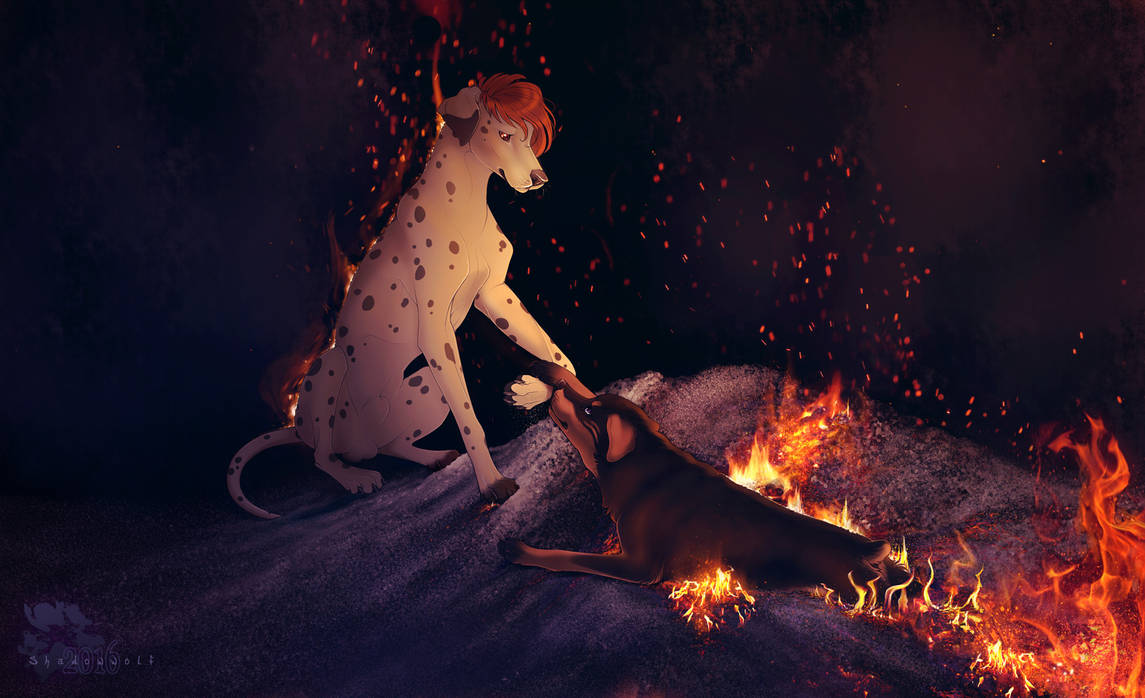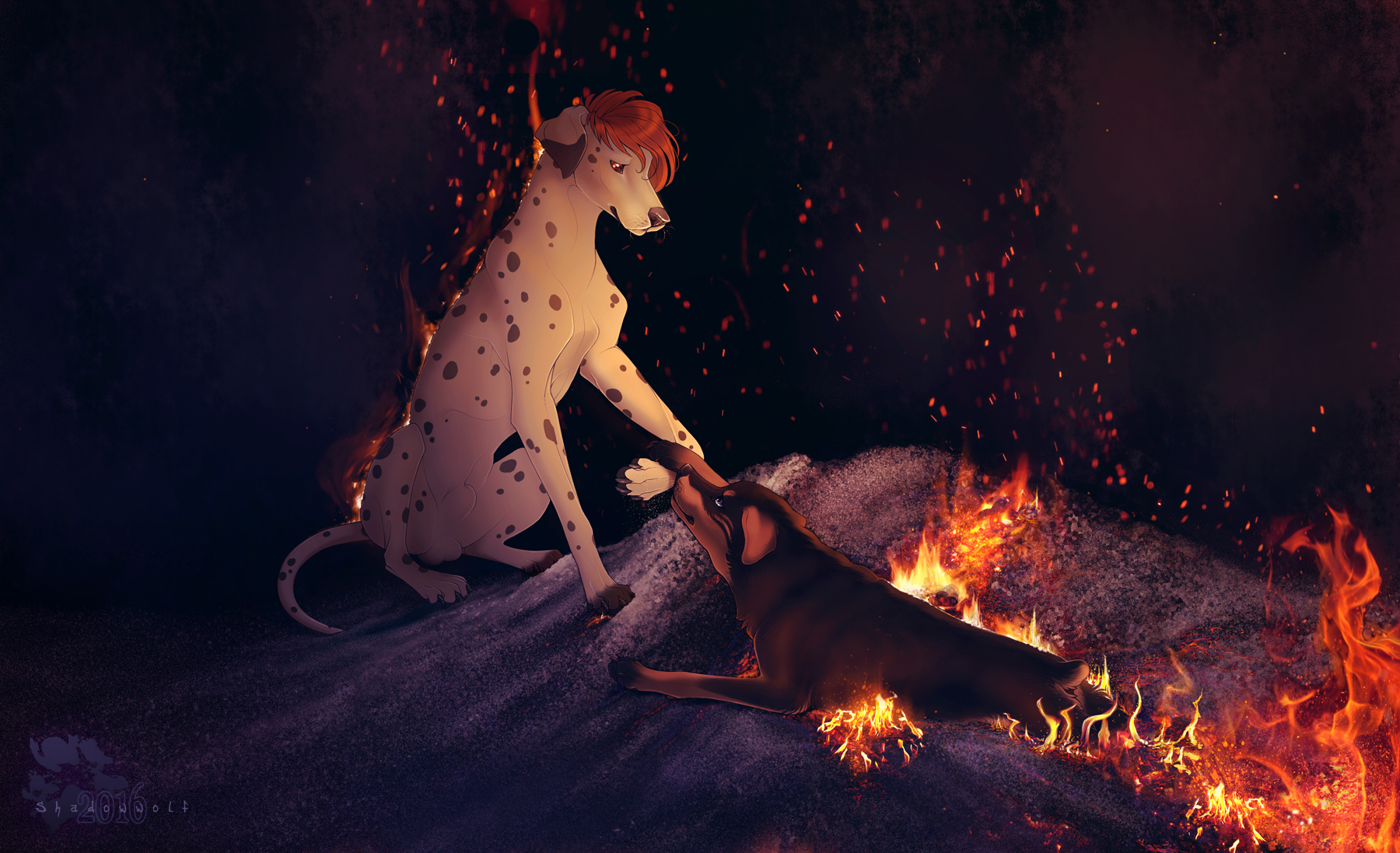 Watch
Another commission for Cobaltdawg of FA. This one depicts his character and his friend Codiee being "reborn" like phoenixes and starting again anew. Flames are really hard to draw. I have been working on the background for 2.5 days straight, trying to make it look readable. I'm not sure how well I did, but at this point I can't go any further. My limited skills can only take me so far >.<
Cobalt is a Great Dane sized Dalmatian and Codiee is a Rottweiler if you could not tell. Now that this is all colored I am seeing some errors in the lineart. SIGH. *never happy with her work*
-----------------------------------------------------
This is the first picture I've made 100% with my NEW computer! For as long as 90% of you have known me, I've been drawing on an old Dell laptop. Well, after being sick and tired of its inability to function, I told Coonkun to help me buy a new computer, a REAL one. So he did! That was last month. It's unfortunately taken a lot of time to get used to, and I'm still not very confident with it. The biggest thing is that this new one has a completely different aspect ratio than my Dell, so it's like I'm having to learn how to draw on my tablet all over again

And the monitor is so huge that it sometimes hurts my eyes to be so close to the screen... So yeah. Until I get used to things, drawing is slightly uncomfortable. But on the bright side, now that I have a desktop I'll be able to STREAM ART in the future!

So look out for that in the next coming months!

this reminds me of revenge of the sith
Reply

It looks beautiful <3
You did an amazing job on the flames! So realistic *_*
I love the exchange between them both <3
Reply

this is absolutely incredible! The flames are amazing as is the overall composition and lighting! I love everything about this!

Reply

I love having my desktop. You should totally do dual monitors if you aren't already.

Reply

Well, kind of. I have a Mac laptop which is my second monitor, but since my other computer is a PC I can't do the whole dragging to the other monitor thing

Which would be extremely helpful... But alas.
Reply