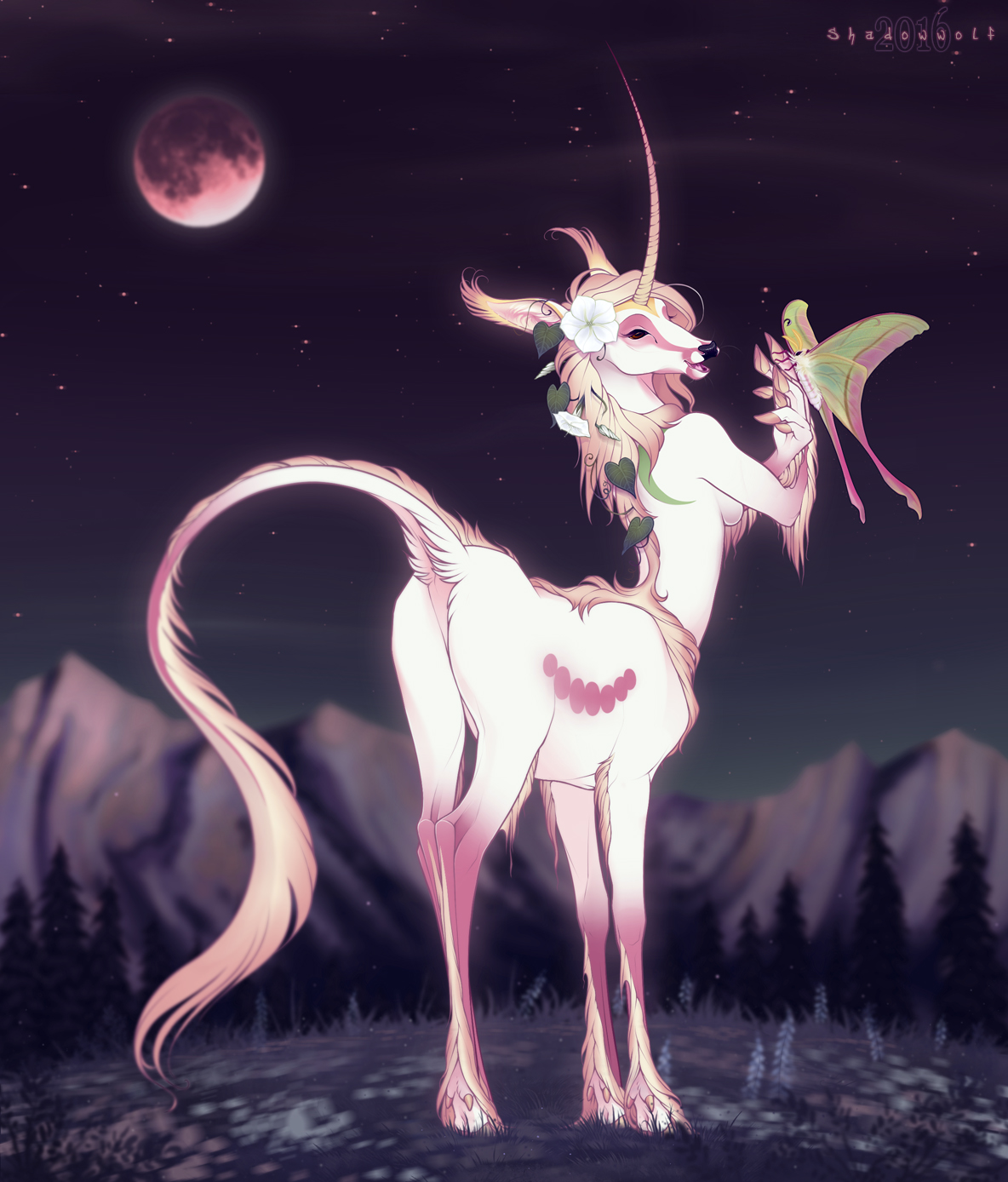 Watch
swandog
won my YCH over on FA, so this is her beautiful Lunacorn character in a taur form. Just in time for Draw A Centaur Day (April 16th)! Lunacorn is a deer-like unicorn with a design inspired by luna moths and Midievil unicorns of Olde. It was a pleasure being able to draw this character again, as the last time I did was back in 2012!
Lunacorn's form can change from that of a feral and that of an anthro depending on the appearance and stage of the moon. During solar and lunar eclipses, it is not unheard of for the Lunacorn to remain somewhere in between either form. Not quite quadruped, and not quite biped. She walks the earth in a taurian form until the blood moon phase is complete.
The luna moth here was designed after
Actias rhodopneuma
, and the flowers in her mane are based on certain
Ipomea
species (often called "moon flowers"). The relationship between moths, moon flowers, and lunar eclipses is a magical one.
Character (c)

Art (c) moiiii
Related Images: