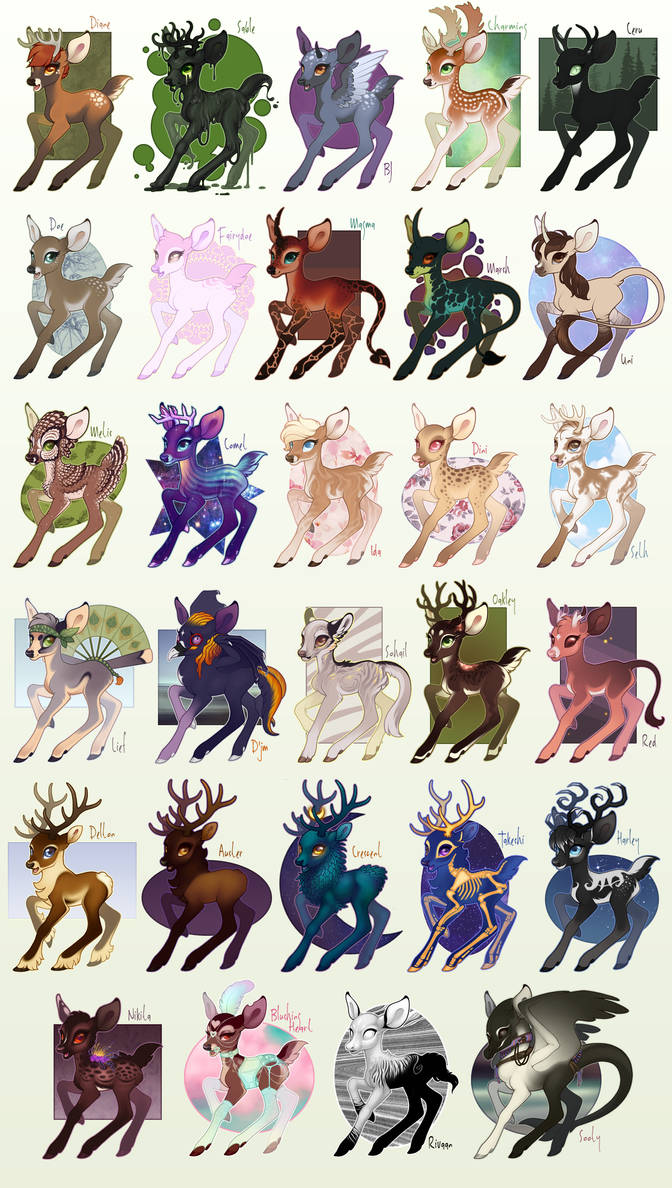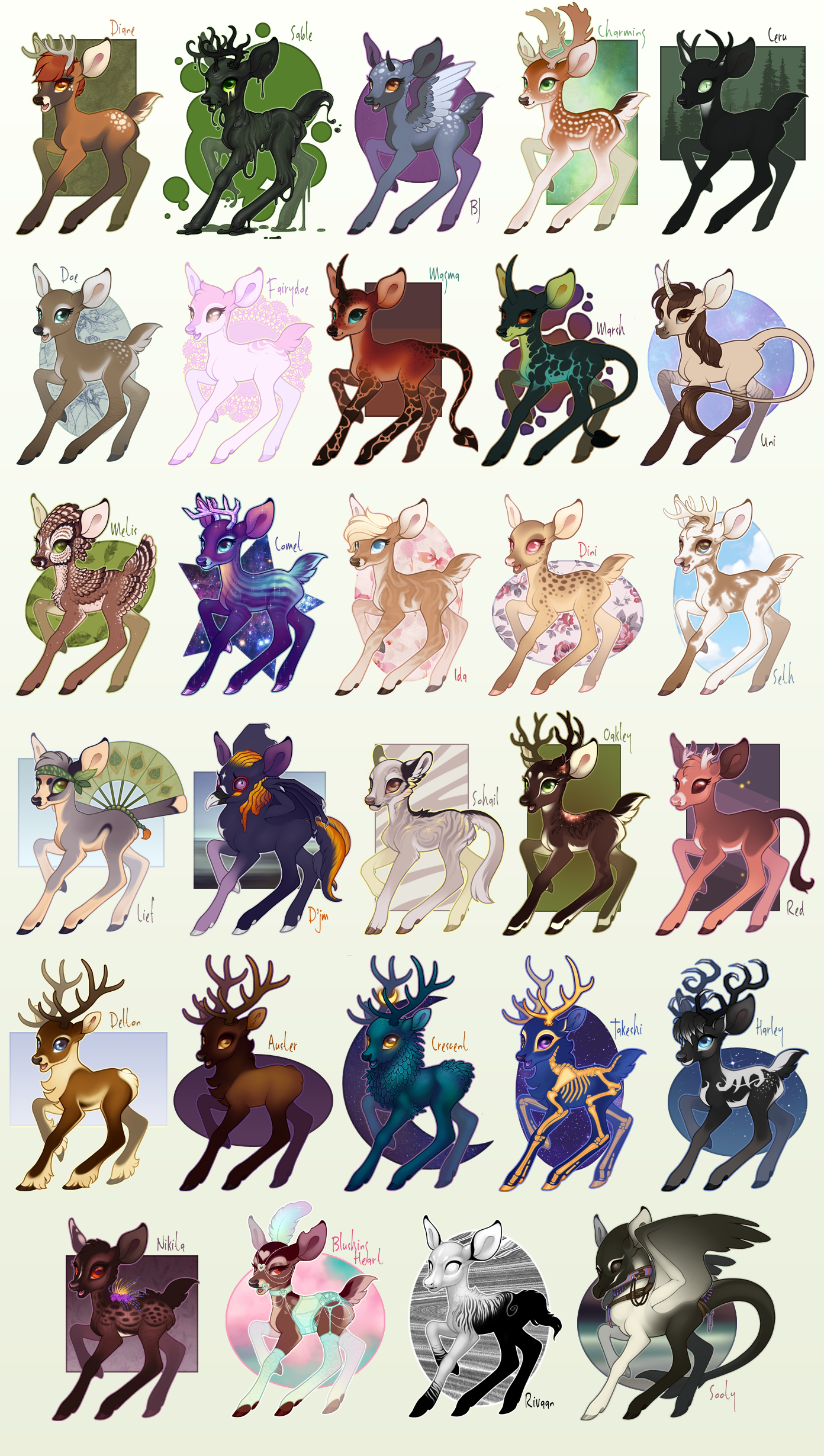 Watch
OMGGGG!! At last!

They're finally all done! This took me sooo long to do. Partly because of the complexity of some of these characters, and partly because of my work schedule. When I first started this project I was between jobs, but shortly after I announced I was taking commissions, I got hired and began to work full-time at a plant nursery

Spring and summer is the busiest time of the year for any plant nursery, so that certainly didn't help my commission schedule! But things have wound down this past month and I was finally able to complete this second batch. Thank you, everyone, for being patient with me!

I want to thank each and every one of you guys for commissioning me to make all of your fantastic characters! I love seeing the diversity and differences in color, species, and just overall design. For some reason it really intrigues me to see all of these together. I think it's a big insight into peoples' creative minds. Another thing that interests me is the differences between Batch #2 and
Batch #1
. Like for instance, there were a lot of caribou in the first batch and absolutely no elk, but this batch has a bunch of elk and absolutely no caribou!
---------------------------------------------------------------------------------------------------------------------------
Diane ©
pmoss

awesome again! i just love them all, each one more than the last! it makes me want to make a deer avatar/character! ; D but how could i settle for just one design!?
Reply

Gasp, you should make one! Or two or five, haha. They're so fun

Reply

GASP I love these. Everyone is so cute!!
Reply

mine will end up with ten heads and twenty different antlers, six tails, twenty seven feet, and miles of coat patterns. yeah, like that escher really really long engraving... ; D

today i tried to buy a horse avatar in second life. first, i have to figure out, do i want an arabian or a draft? what coat colour? dapple grey? buckskin? pinto? ARGH TOO MANY CHOICES! and they're all so cool!

i'll leave the deerbs up to you ; D lord, i still haven't figured out what i'm doing with my vernid.
Reply

LOL, I know... There are way too many choices. So many animals to make characters out of, and so little time!
Reply

so many pretty deersies <3
Reply

Reply

Reply

Beautiful. Absolutely beautiful. And helpful; been having trouble figuring out how to differentiate between the deer species, this sort of comparison clears some things up nicely ^^
Reply

Reply

Reply

SO MANY PRETTIES. Thank you once again for doing Red! I need more deer characters!! Might just have to take a look at the Discord chat
Reply

Reply

Oooooo all these charas are so neat!! I still love how my boy turned out

Reply