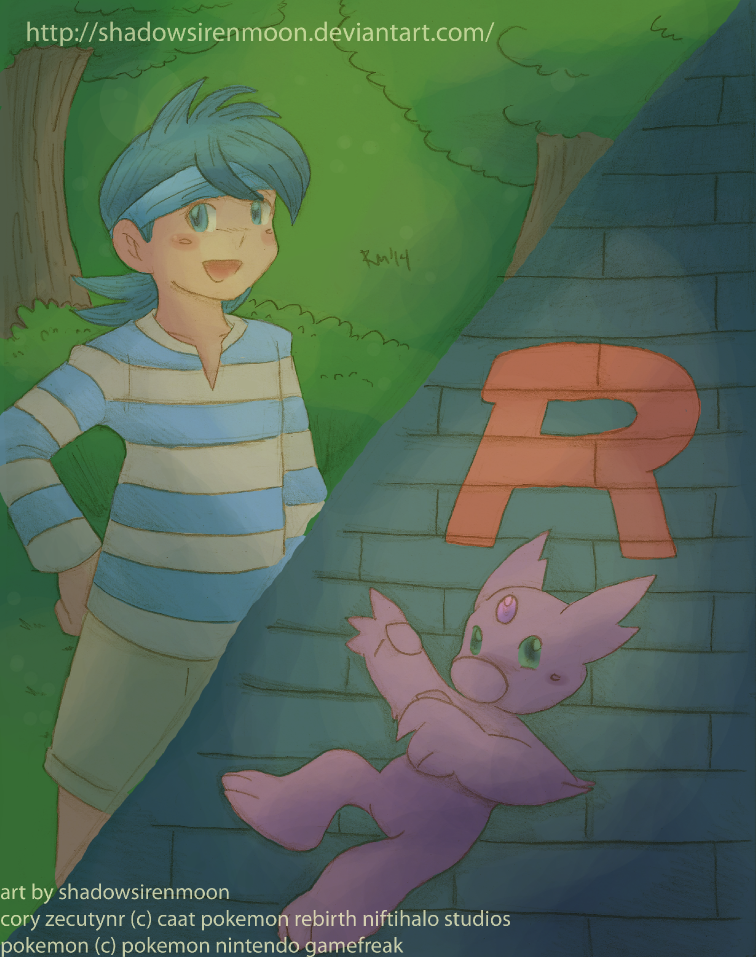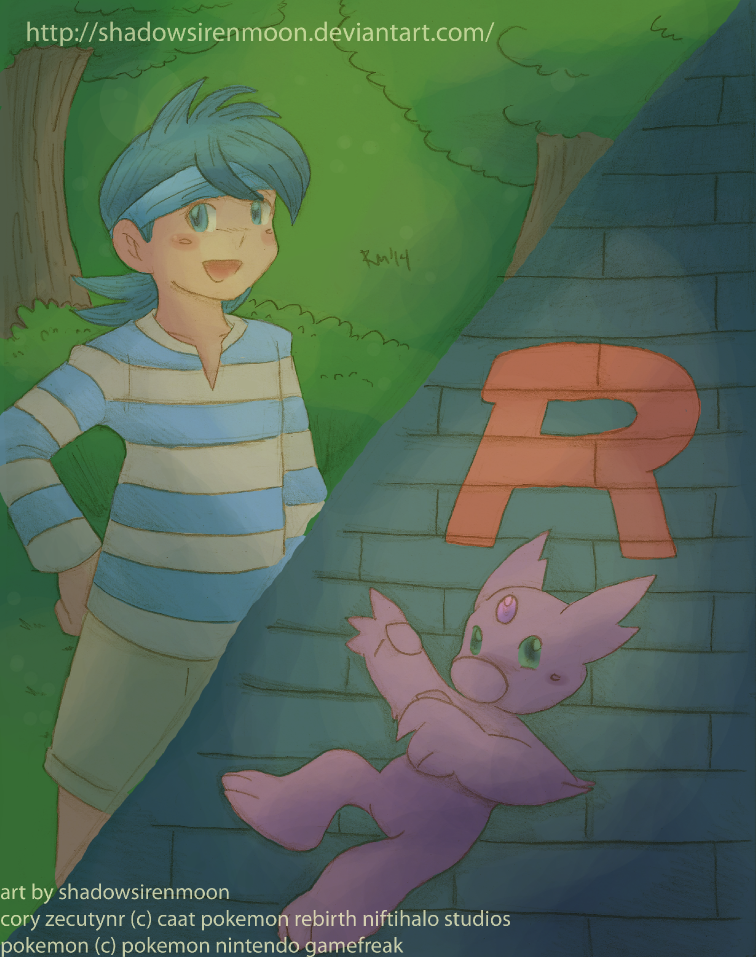 Watch



Do not like? Look away.I DO NOT TAKE ART REQUESTS.
-------------------------------------------------
WARNING: Minor spoilers! If you have not read

fanfics.
Part of my 100 Art Themes.

For

. Here we have Cory ( a shapeshifter fuzemon of ditto/sableye) in his two forms. :3 His pokemon form and human trainer form.
Hence the theme I choose for this image.

Hope yah like~!
----------------
art by
shadowsirenmoon

cory zecutynr (c) caat pokemon rebirth niftihalo studios
pokemon (c) pokemon nintendo gamefreak

Yee, my first art of updated design human Cory! They both look cute, but PokeCory the most - I have a soft spot for their Pokemon form. One of the reasons they are the mascot for Pokemon Rebirth (like Pikachu is for the official Pokemon franchise) ¦D Thank you for this lovely art.
Reply

lolz that explain why PokeCory is in the front cover of the Pokemon Rebirth fanzine of yours. lD Daww......
Was tempted to do Darius (me and my Rockets....X3,) might get around that image once my mini Art project is complete. 8D,
Your welcome!

Reply

very nice!~ well done again
Reply

Kinda for I find the backgrounds tad lacking....XD,
Reply