I love fanart guys, don't be afraid to draw my characters, just make sure and tell me so I can see it!


Proud Cancer Survivor

I love to write, both fan fiction and my own works; writing is my life. Drawing is also very important to me, and I rarely go anywhere without my sketchbook and I am always drawing. Organoids, dragons and creatures of all sorts are an artistic pleasure of mine, but I do doodle other things as well. I'm a die-hard
Zoids
fan, and have been in the fandom since it first was shown on Toonami. About three and a half years ago I became very involved in the fandom again, and still am to this day. I also dabble in the
Kingdom Hearts
,
Pokemon
,
Ecco the Dolphin
,
Primeval
and
Moonlight
fandoms. But, here is some information about my most prominent and flagship character in my
Zoids
works...
Zoidian Name: Ibeyla Secura
Organoids: Obscura, Sirus
Heritage: Ancient Zoidian
Zoid: Desert Panther
Zoidian Power: foresight
Hair color: pastel blue
Eye color: emerald
Height: 5'4 or 5'5
Skin color: pale
Nickname: the Ghost of the Desert
Real life buddies~







Best dA Buddies~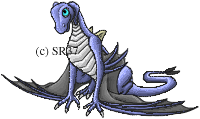 Current Residence: Dark River Base, Central Ohio
Favourite genre of music: Rocker all the way, baby!
Favourite photographer: kokorodemon3
Favourite style of art: Sketching and free-hand drawing
Operating System: Windox XP Professional
MP3 player of choice: My little Trutech
Wallpaper of choice: Shadow and Raven, of course!! :P
Favourite cartoon character: Raven, Shadow, Reese, Specula, Karl, Vega, Moonbay, from Zoids, Zim, GIR, Dib from Invader ZIM
Personal Quote: "Even if you break a raven's wings, he can still walk..."