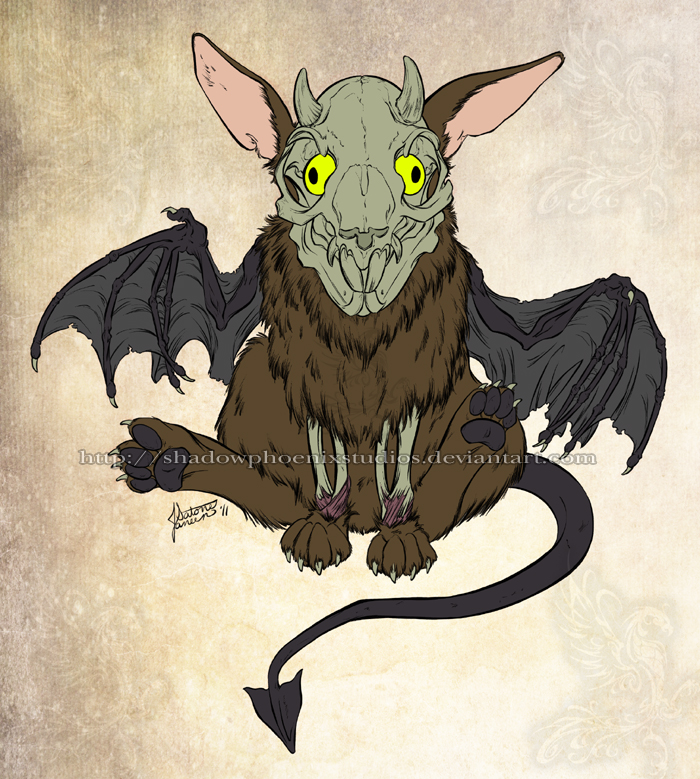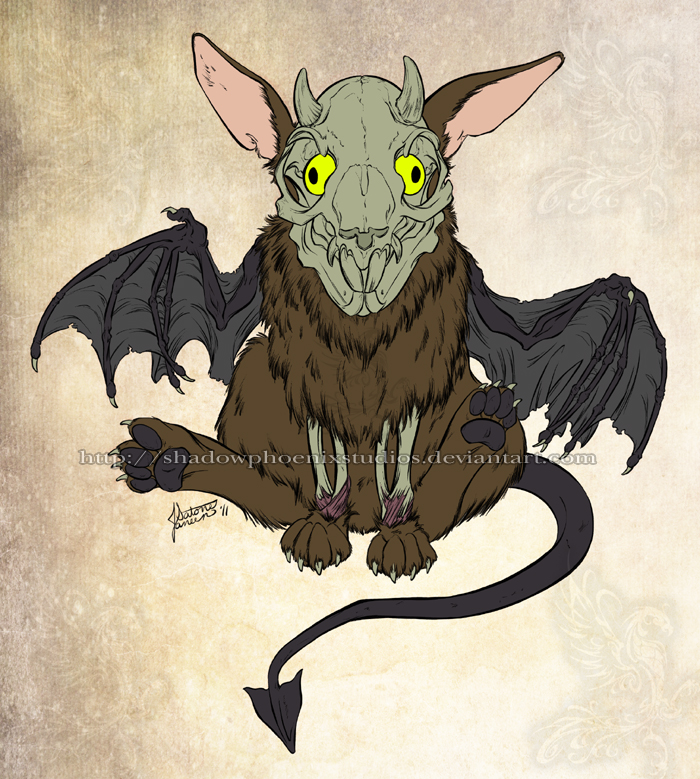 Watch

I have to say...
This is fucking adorable/gorgeous....
And I'm not joking around. o__o
Reply

Well thank you kindly Moon. I wasn't thrilled with the first sketch I did of it, so I had to go back and improve it.

Reply

Reply

I wonder if adoreable is the right way to put it XD
Reply

you know, when I was drawing the skull I was using photo reference and I swear, bunny skulls are just cute. It's why they look so adorable, they're skulls already start out cute.
Reply

"I can see into forever!"
Reply

Wow! Well he is a cute little thing isn't he!

Great work here!
I love how you draw bat wings!

Somehow when I draw them, I spend so much time on just getting the shape right. I have yet to understand how they actually work in movement!
Reply

all bat wings are, are hands. If you can draw hands, you can draw wings! Usually I get lazy and just skip drawing the knuckles, well, at least when I'm drawing Huntress.
Reply

Our baby is GORGEOUS
:'D
<33333
THANK YOU SOO MUCH~
Reply