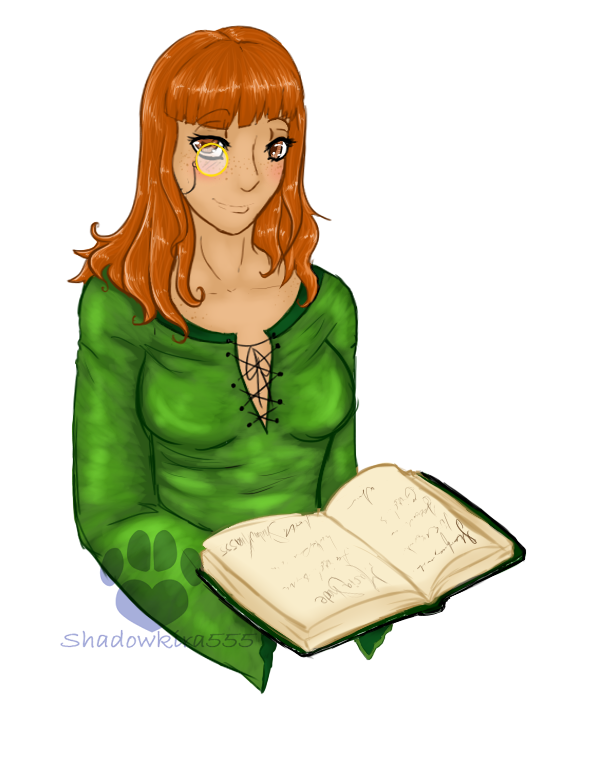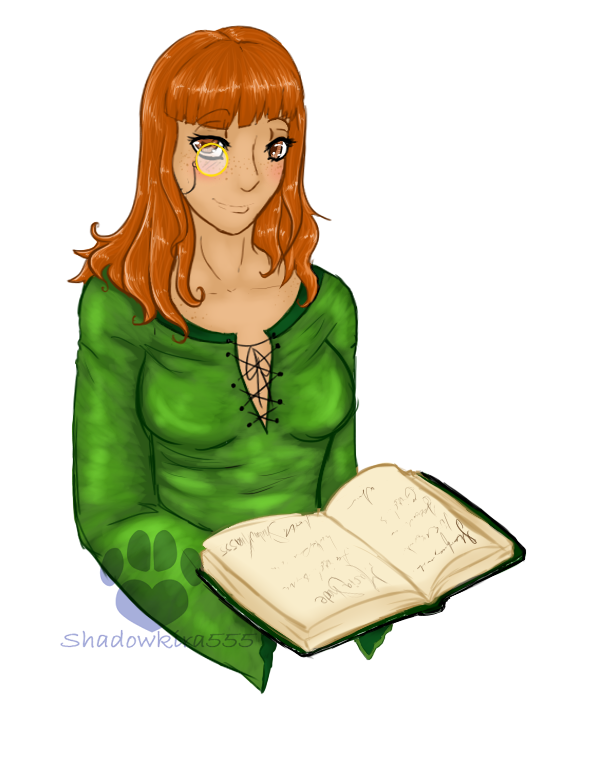 Watch
I hope the colors are suiting to your wishes.
i can make any minor fixes if needed
Humans aren't my strong point, and even further i am not good at going off descriptions but i tried my best!
thank you for your patience and commission
________________________________
Name:Annora of Morrowden.
Hair: Red (orangy natural red)
Skin: Slightly tan very freckled.
Face shape: Oval, soft rounded features.
Eyes: Both eyes are light brown, right one has a goat's pupil. Goat eye has a plain gold rimmed monocle.
Body: Heavy build but not massive breasts, Perhaps holding and reading a book.
________________________________
Character © ~
MariaShade
Art © =
ShadowKira555