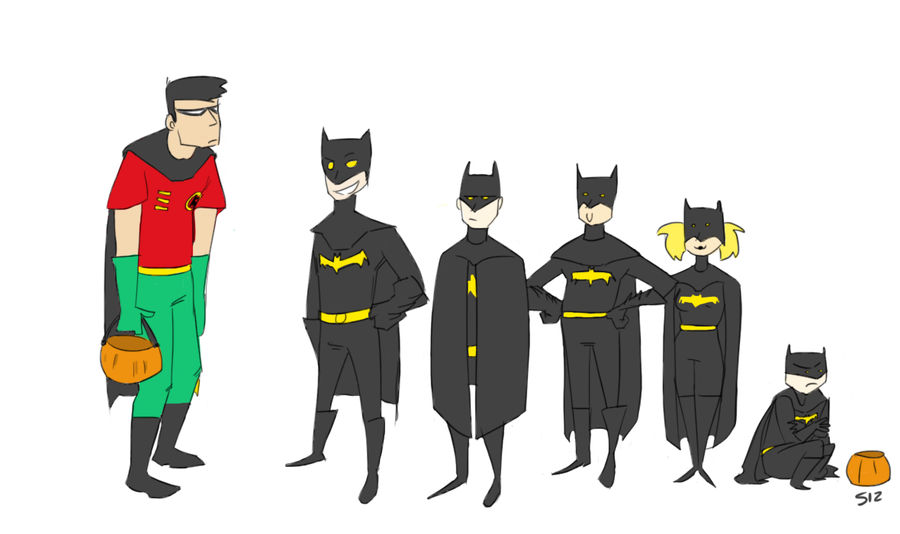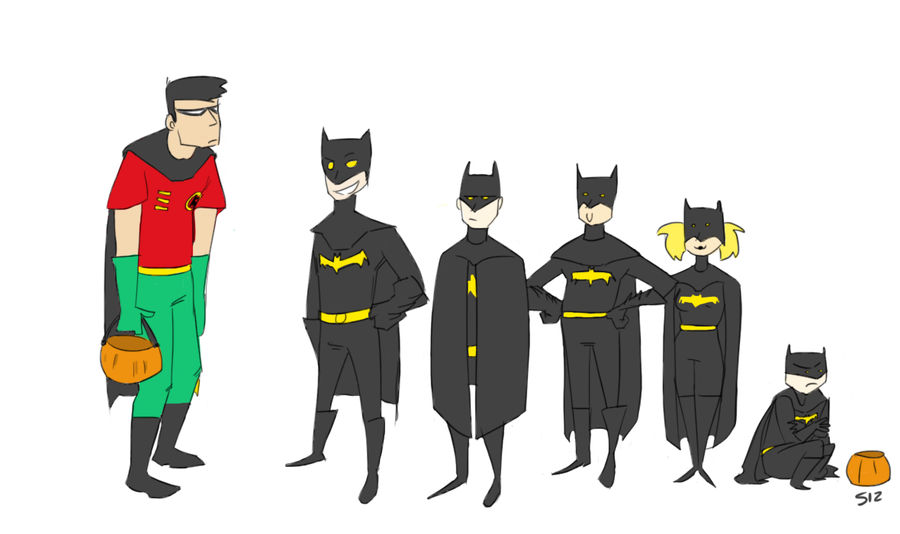 Watch
Just a quick (and equally crap) doodle, for Halloween

Sorry for not replying to messages. D: Eep.

Reply

Ohhh this is adorable....
Reply

Hey, Bruce. Just count your lucky stars that Dick and Jason let you wear Tim's Robin costume and not their's. Your kid would be scarred for life.

xDD This is entertaining~.
Reply

Poor Bruce! XD This is so cute.
Reply