What should I do with this account?
I don't feel motivated to post arts I draw anymore, 'cause no one cares at all the effort I put in. but leaving this account without posting anything isn't what I want either. So what should I use it for? Should I post photographies of stuff I buy? Or of my new cat? I'm not sure what to do, but I definetly think that this community is not worth it to show my arts to anymore. Not even for friends. I don't need this webside to show them what I draw. I have WhatsApp for this use.
Also I can use Sta.sh for people that don't use WhatsApp and can give them the link without lettig others have a view on. So I think, I've said all that needed to be spoken out. My low activity as an Artist here is only your (the community) fault.
Thanks for Attention
Über mich
Name:
Bi.Bo. (Zusammensetzung aus jeweils den ersten 2 Buchstaben von Vor- und Nachnamen)
Geschlecht:
weiblich
Haarfarbe:
Mittelblond
Augenfarbe:
Blau (-grau)
Größe:
1,55m
Heimatland:
Deutschland
Interessen:
Sonic, Pokemon, Batman, Assassin's Creed, Sailor Moon, Dragonball und andere Animes aus dem Free-TV, Tomb Raider und etliches mehr.
Desinteressen:
Ezio (Assassin's Creed II), Naruto, Harry Potter, Spiele zu Systemen, die ich eh nicht besitze, Youtube (außer, wenn ich selber was bestimmtes wie zb Spielhilfen suche)
Hobbys:
Zeichnen, Spiele für DS und andere Systeme, die ich mein eigen nenne, zocken, Fernsehen, Musik hören und diversen Kram sammeln (auf Rang 1: Plüschis xD)
Fan-Charas
(zu Sonic the Hedgehog)
:
Anvil the Echidna, Arrow the Bat, Blossom und Bloom the Hedgehogs
(Schwestern),
Bounty the Porcupine, Brave the Lion,
Dawn the Echidna, Honey the Bat, John Bones, Lea the Lion,
Light the Hedgehog, Lilly the Squirrel, Lina Light, Love the Experiment, Metal-X, Moon the Unicorn
(Links),
Pyro the Dragon, Rain the Dolphin,
Rock the Echidna, Rocket the Rooster, Shanic the Hedgehog, Sky the Wolf, Star the Dragon
(rechts),
Street the Cat,
Sugar the Bunny, Summer the Echidna, Sun the Fairy
(mitte),
Sunset the Hedgehog, Tapsi the Hedgehog
, und noch viele andere. (Unter anderem Night the Hedgehog und
Maria the Hedgehog
, die aber nur für eine Story "erfunden" wurden und sonst keine echten Fan-Charas sind, da Night eine Recolor von Shadow ist und Maria -erraten- nur eine weitere Hedgehog-Version von Maria Robotnik ist)
Eigene Charactere:
Lina Valentine
, Pixi und andere Fledermaus-Charas, die auf ihrem Disign basieren, ein Drache, der einfach nur "Drache" genannt wird und ansonsten keinen Namen hat, Jewel, Silber-Prinzessin, Tornado,
Element-Batgirls
und etliche mehr, die aber alle bisher noch keinen Namen bekommen haben.
Fan-Storys:
Viele verschiedene Storys, die alle unter dem Sammelbegriff "Lina's World" laufen (Lina reist in andere Welten und trifft dadurch Charactere aus meinen Lieblingsserien und erlebt mit ihnen spannende Abenteuer), Lina's crazy World (was sozusagen eine Parodie auf "Lina's World" ist und wo alle Charactere im Chibi-Stil gezeichnet sind), The Legend of Black Chaos und andere.
My Pokemon Account:

COOL, ICH BIN IM CLUB:
FRIENDS AND NICE GUYS:
MY FAVOURITE ARTISTS: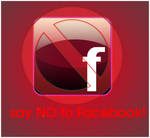 Want to fight me?