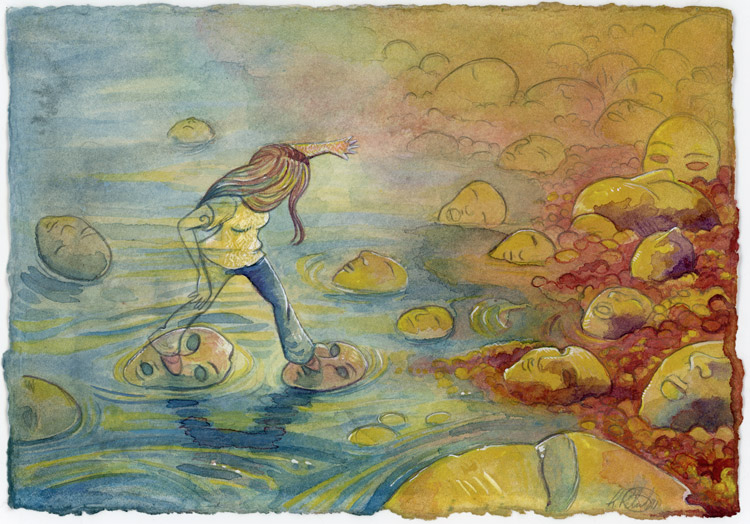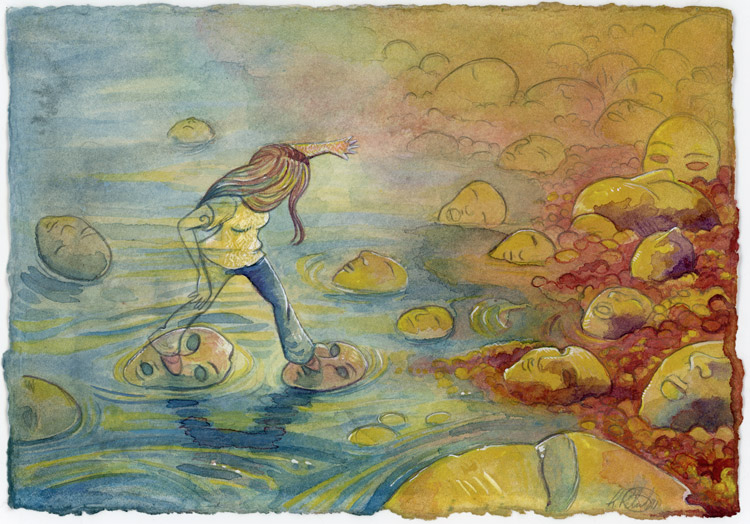 Watch
I'd taken one of my sketchfest drawings and thrown it up on etsy (
[link]
), to just see if I'd get a bite. Nor did I have any idea of what to DO with it. I really didn't want to just *paint* in the lines, so to speak.
Thankfully, the person who scooped it up is one of those guys that seems to know exactly what to say

"Stepping across the masks like fallen leaves in Autumn, leaving them behind with a twinge of regret, but only a little." - Steven
[link]
...so there we go.
It wasn't just a pile of leaves you jumped into as a child. It wasn't just puddle of water that you splashed at your sister on your way home from school. It never is "just" something normal or mundane. Those rocks have faces, the clouds have bears, and the trees whisper to each other when ever the wind blows.
That was my state of mind as a child, heck, I still sometimes have to look twice (though most time's I don't. I just accept the fact I saw a tree laugh at me).
Watercolor, pencil, on paper.
Prints available here for $10:
[link]
the sketch:
[link]