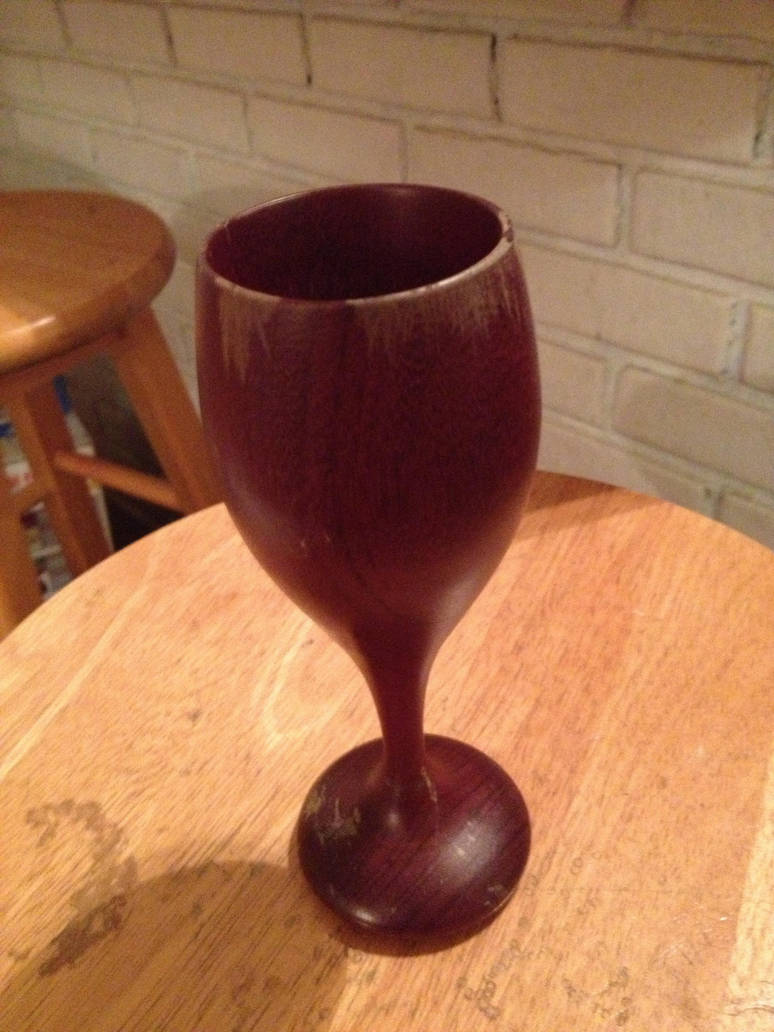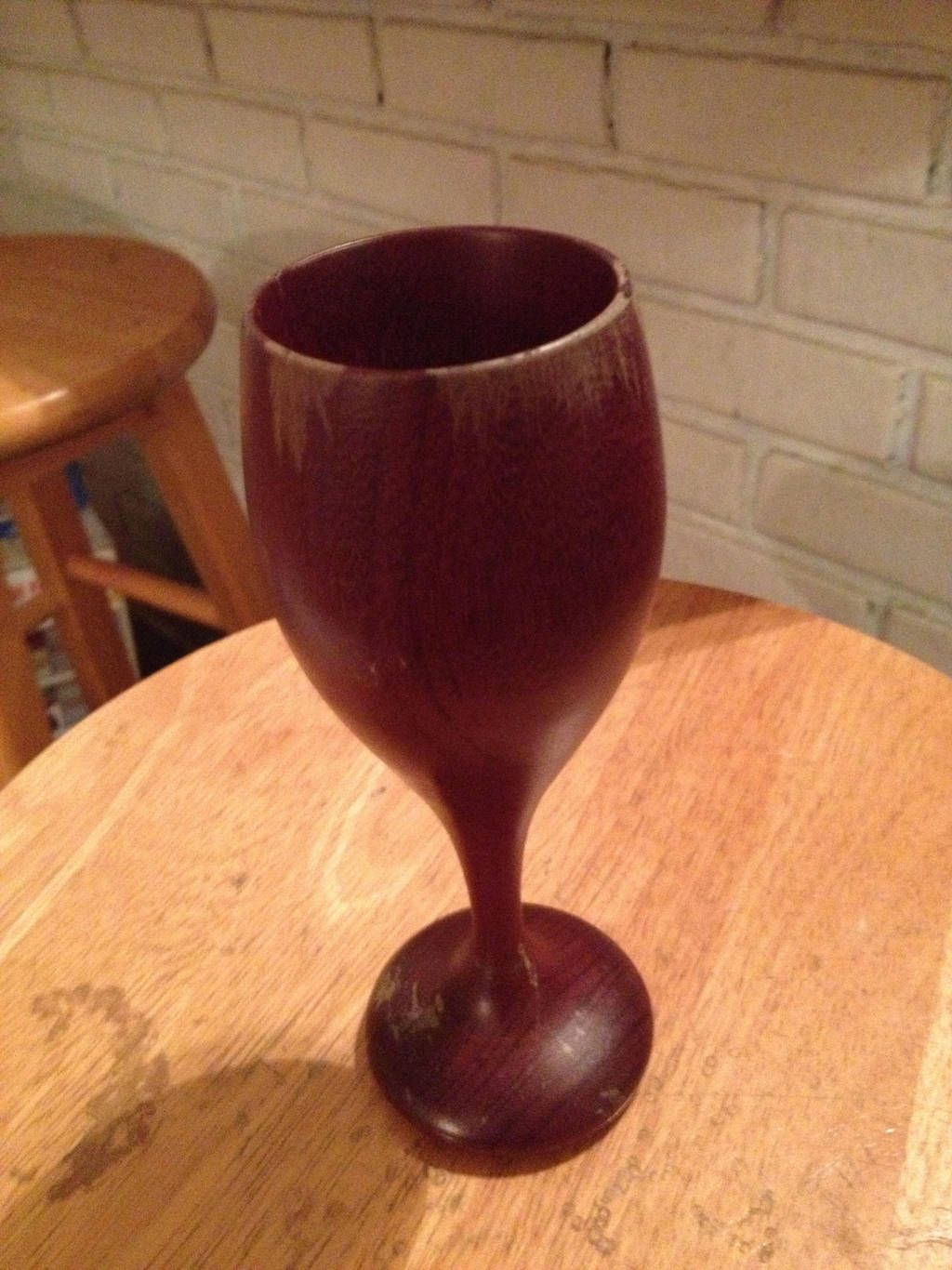 So, I got this wooden wine glass from my teacher in the SCA to use at feast.

Needless to say, it kinda looks like crap.

But, never fear, for I am in carpentry at school! What I'm probably gonna do is take it up there to my teacher and see if we can get it sanded real good and looking pretty.

With me luck!