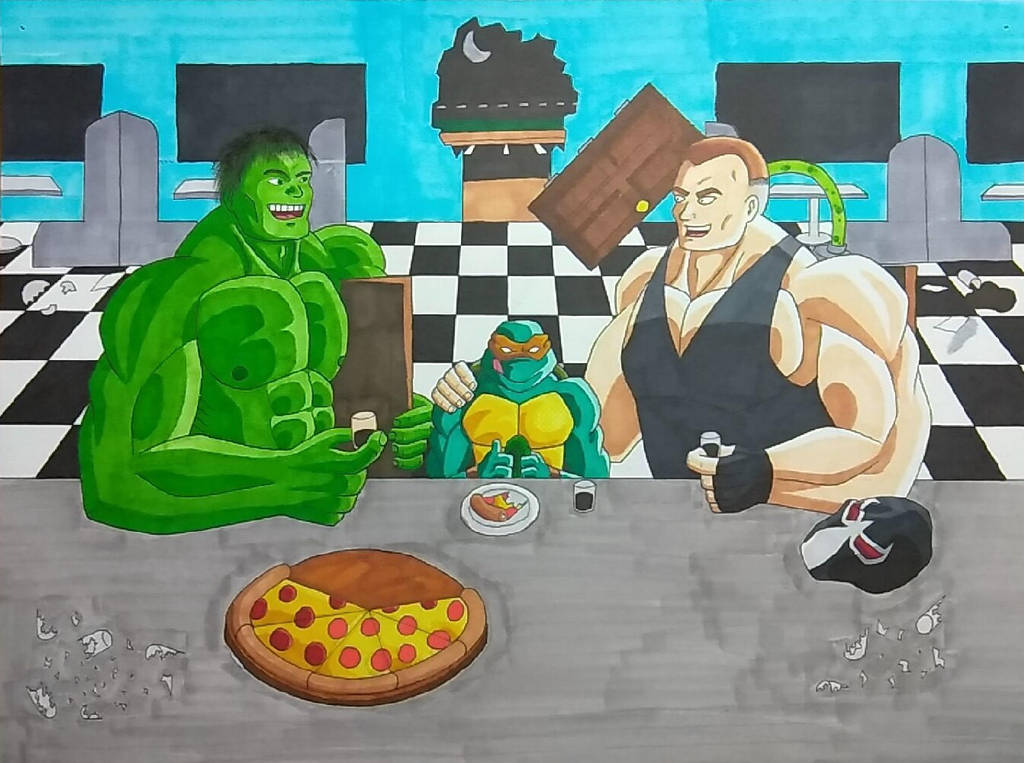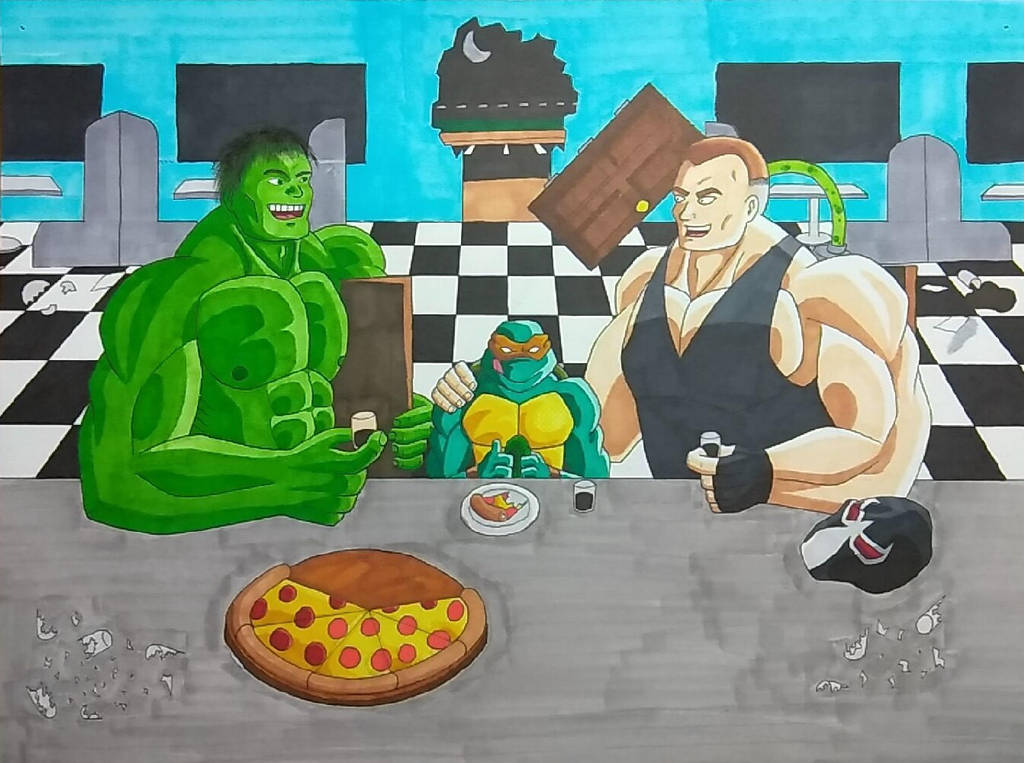 Watch
Ok, so this needs explaining. In my role play with a friend of mine, we did a TMNT and Bane crossover. In this, Mikey manages to make friends with Bane, partly by discussing Hulk from the comics, who Bane assumes is a real person. This is a hypothetical scenario in which the three of them hang out somewhere.

Reply

Thanks. I know it's a weird concept, but so is a lot of what I come up with. It's usually either weird and stupid or ripped off something else.
Reply

Sounds like an unlikely partnership. Bane and Hulk are my favorite characters.
Reply

A lot of what we do is unlikely. We do all sorts of ridiculous crossovers that in NO way make sense.
Reply