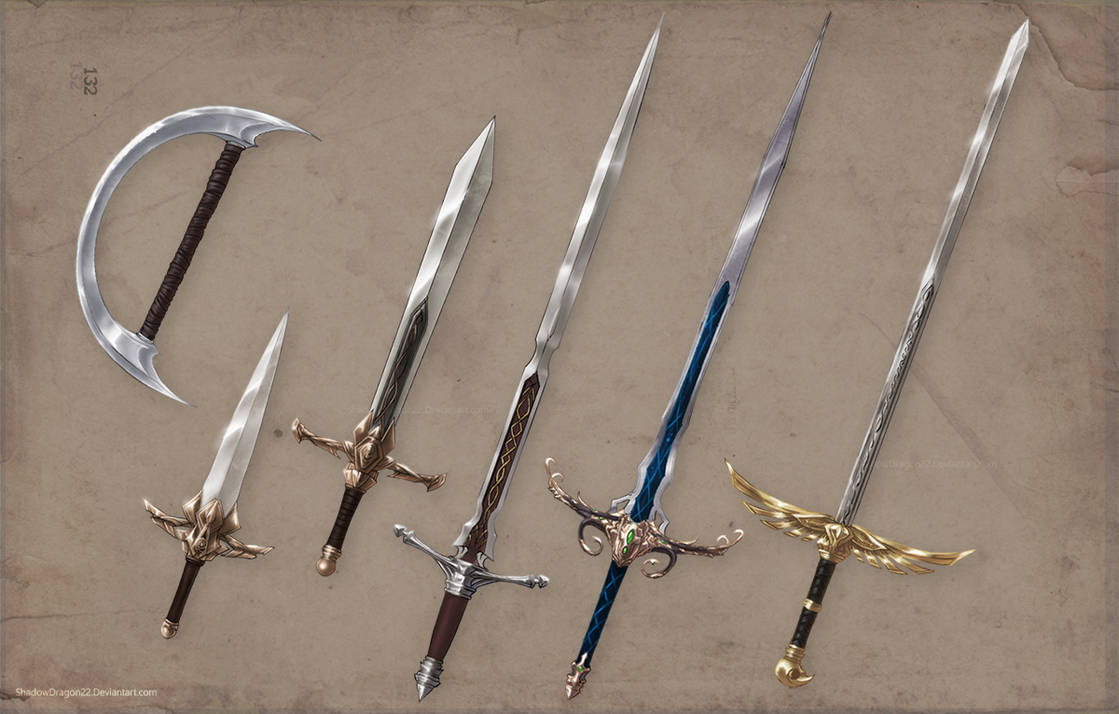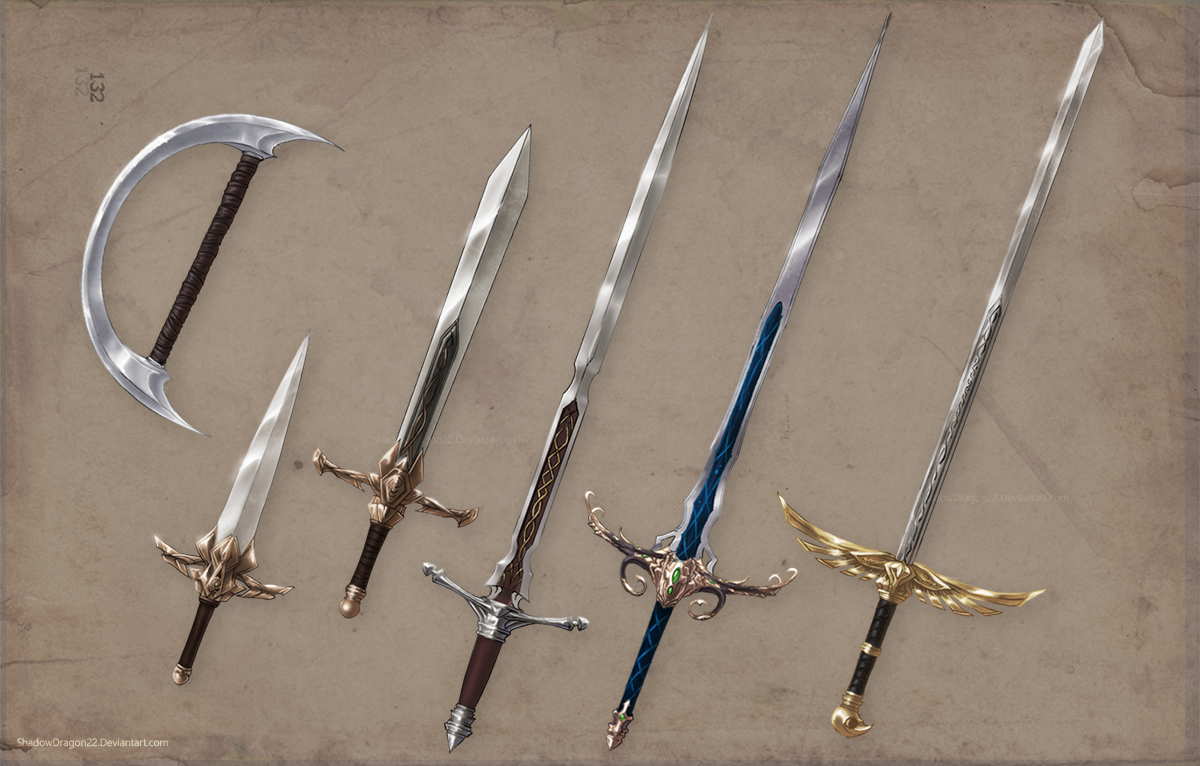 Watch
It's been a while, and I'm back with more weapons!
More commissions for
PhilipDraco
for various characters for her game Luminare Saga.
annnd it's been so long since I've completed any kind of personal artwork. The personal work these days is a massive 3D modelling project I am doing with the boyfriend that's been plodding along slowly, we're making an entire environment. Will upload when done but will be a while still


Whoa! I do weapons a lot and these are beautiful.
Reply

Absolutely gorgeous! I especially love the blue one but the one in the left looks very interesting.
Reply

Ooh ~ I would love to model these swords too ~ !

Awesome job on the design!
Reply

Really nice and professional looking weapons. I like all the detail and shine.
Reply