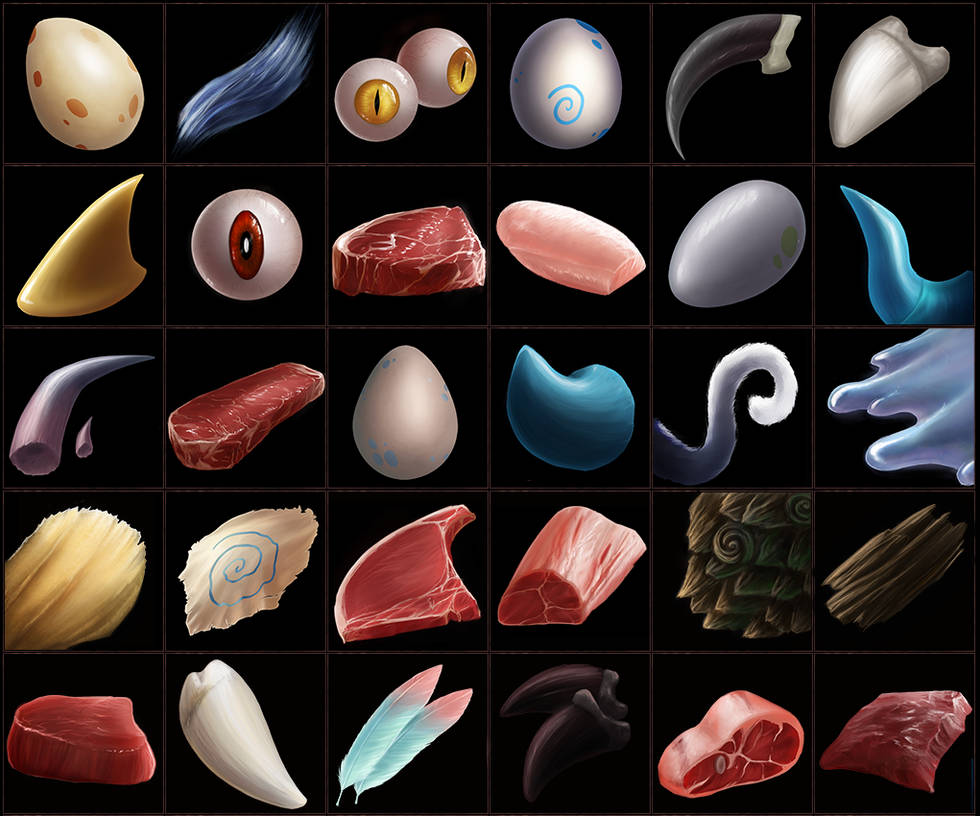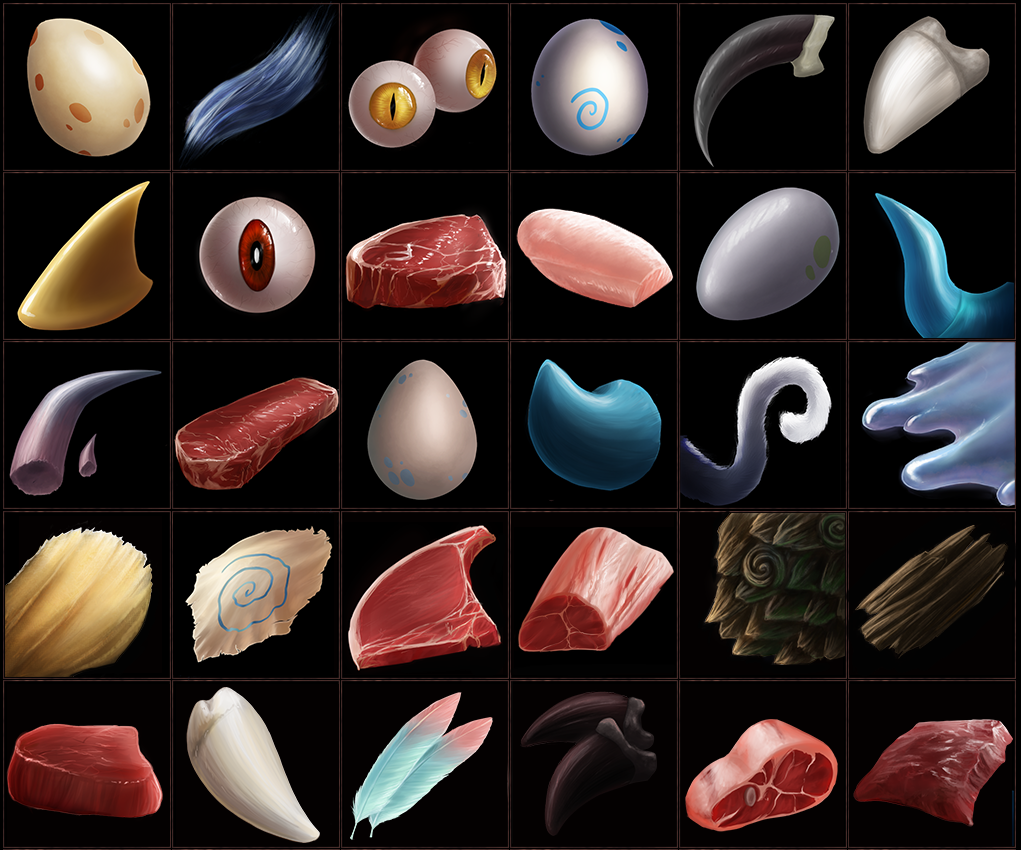 Watch
Edit: I've completed some more icons, I've decided to add them to this deviation instead of creating a new one because there's only a few more. Working on something else now. So much meaaaat.
More commissions for
PhilipDraco
This time it's various icons for her game. I feel like they have been a good exercise on drawing different types of materials that I don't normally draw. The most fun was probably the meat actually, haha. The one that gave me the most trouble would probably be the slime, i really wanted it to get the right look. Any feedback or critiques appreciated


These icons are really detailed and hi-def. I likey!
Reply

WOOOOW *w* looks so real!
You do a great job here!!!!
Reply

The textures on the meat are especially cool
Reply

Reply

These look really cool, especially the eyeballs and meat. I like how coloured and shaded them.
Reply

Thanks a lot! I put a lot of effort try try and shade them nicely with lots of reference. It's a very good learning experience

Reply

Reply