New Prices:

Commissions Prices 2018For faster communication my discord is shadow-hyder#2295!
Scene Sketch: 50


Small sketch of an environment on an index card.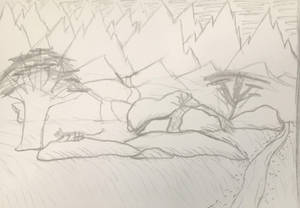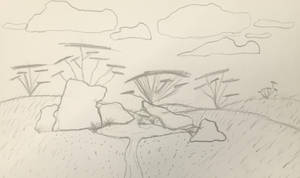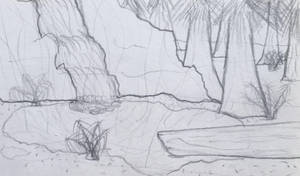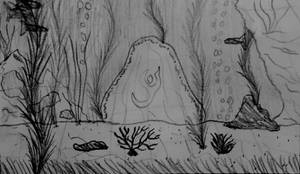 Cartoon Character Headshot: 100


A headshot of a character in a cartoony style.


Comic Panel Backgrounds: 200

per panel
Backgrounds for your comic page. Each panel (there is four in the example) is 200

. (I'm best at natural scenes. Urban is at your own risk).

Colored Scene: 350


A fully colored digital scene. (Rocky, urban, and sandy environments are risky).

Single Continent Map: 350


Fully colored map of one landmass with climate zones and icons.

Kelusia's Alphia (WBW 18) by

Shadow-Hyder

Athar and Eoar Concept Map (Gift/Commission Ex.) by

Shadow-Hyder


Original Spe
Introduction and Rules
This is my updated commission list for August. I raised the prices and added some extra stuff as well.
Please note, anything with EXPERIMENTAL does not have guaranteed quality and will be not the best. However, if you are willing to give it a shot, go for it.
I do not do refunds, although you can pick an item with a similar price to trade.

I do accept alternate payment in the form of art of my ocs or species depending on your art quality (I mean no offense to anyone). Note me about this option. It can be lineart or other.

I require full or half payment before I start. You can pay in intervals, but I need full points by two weeks.

If you have a question, please ask!

For all of the adopts, if you use the picture I give you please credit Arven92 for the lineart. If you use the adopt at all, you must give me credit for the species.

For all the linearts, you must credit Arven92 for the art and me for the species, even if you do not use the species for what they are.

Again, for the linearts, inform me of which one you would like. I will post the link to the sta.sh file, and you must download the file and notify me when you have and I will delate the file.

Drawings

Scene Sketches: Free (Up to four. Every one after is 10 )
Sketches of landscapes such as forests, deserts, underwater, or mountains. No cityscapes or creatures.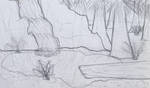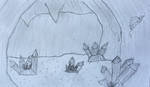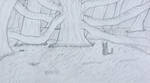 Human headshots (EXPERIEMENTAL): Lines 50

/Flat Color 100

Very experimental. I cannot grantee any quality. If you're willing to take the risk, I'll need a visual ref of the human character. I cannot do animals of any type, but if your character has animal ears then maybe.
Original Species Side Headshot Sketch: 60

(Lined +20

)
Give me a description (preferably a visual) of your original species and I will draw it on copy paper. The picture is a single side, since perspective is a no for me.
Original Species Creation: 100

(Full body experimental +50

and lines +20

)
I will make you your own original species. This package includes a basic sketch, detailed head shot, basic culture, basic location, basic behavior, and basic life cycle. This species will be for you and you alone to use.
Digital Landscape: Flat Color 100

, Textured 200

A digital landscape of your choice. No animals or cityscapes.

Maps:
Detailed map lines: 50

Transparent map lines for you to use. I will need a rough sketch.
Flat Color Map: 50

A flat color map for you to use. I will need a rough sketch and location.
Region Map: 225

A map with the regions (icy, forest, sand, volcanic, marsh, ect.) and texture. I will need a rough sketch, location, and where the regions are located.


Full color map with icons: 350

Full color map with icons (mountains, forests, swamps, ect.), regions (icy, forest, sand, volcanic, marsh, ect.) and texture. Borders and texture is included. And for each island I'm not talking about little ones, but fairly important ones.
*Yes, there is a major price jump, but with each map taking around 6-7, sometimes 8-9, hours, plus the usual amount of work I put into it, I felt like I needed to raise the prices.



Freelance Full Map: 200

Just tell me where you think your map should be (affects color) and what type of land it should be, and I will come up with a concept for your and you alone to use.


Adopts:
Custom Sombrachnid: 100

A custom of my species Sombrachnids, a canine like species that live in caves and carry paralyzing venom. They have the patterns of dogs.



Custom Avystal: 100

A custom of my species, male or female. Their possible patterns are all those of a bird.


Custom Wolgolveri: 200


A custom of my species Wolgolveri. They have the patterns of wolves.


Custom Shadolve: One form 100

, both forms (feral and anthro) 150

A custom (male or female, feral or anthro) of my Shadolve species. Their possible patterns, as well as species information, can be found here: Shadolve Species Sheet





Custom Leodon: 200

A custom of my species (insert link). They come in Gold, Baked, Sky Blue, Deep Blue, Grey, Tropical Blue, Blue Green, Green, and Black.


Custom Indomizoth: 250

.
A custom of my species Indomizoth. They have feline and canine patterns, although there are some patterns that are not included. This species is a mix of Jurassic World's Indominous Rex and my friend's ARVEN92's Azaroths.




Custom Kelusine: 250

.
A custom of my species Kelusines. They have all the patterns shown here: messybeast.com/colour-charts.h…
They also have some of the patterns shown on their species sheet. Choose the age, sex, and subtype (shown on the species sheet).



Custom Fire Cat: 300

A custom of my species Fire Cats. They come in red, orange, deep blue, icy blue, green, yellow, gold, and black.


Custom Equystine: 250

Equystine Species Sheet. They have all the patterns of a cat, horse, and dog. Choose their subtype (on sheet) and sex.


Custom Dragons: 350


Vengeful Hellraiser: Male or female.
Black Deathsummoner: Comes in red, icy and dark blue, green, grey, and black.
Flaming Divebomber: Comes in orange, green, blue, red, and black.
Mottled Rockjumper: Comes in grey, brown, orange, and sandy tan.
Stealthy Mossback: Comes in brown, black, green, grey-blue, and rusty red.
Tree Leaper: Snake patterns and the shown pattern in green and brown.
Deadly Icespitter: Husky (black and brown), snow leopard (white, golden, lilac, chocolate), Lynx, tiger (white, golden, lilac), albino (smaller than average and red eyes), mottled brown, the shade of blueish purple you see, a mottled grey, and a dappled grey like the Sky Assault.
Sky Assault: Shown pattern in grey and grey-blue, tabby in grey and grey blue, and rare pure white, grey, or grey blue.
Mystic Skywing: Patterns of felines in neon colors. Natural colors are rarer.
Majestic Oceandiver: Comes in all fish/stingray/prehistoric sea creature patterns.

Writing Section:
Short story/1 chapter: 750 (Each additional chapter is 600 )
A short story or chapter about anything you want! Now, I will not do hate writing. Will I do heavy NSFW? No. Fetishes of any type? No. No 50 Shades of Lies up in here. Will I do light sexual content? Depends. Note me if you have questions or whatnot. Anything degrading? No.
Please note I will only do fan fictions if I know the fandom!
My major fandoms are: Jurassic Park, Star Wars, Codename: KND, Adventures of Tintin, Chronicles of Riddick, Nightmare on Elm Street, Friday 13th, The Patriot, Little Nightmares, Warrior Cats, Assassins Creed (3rd and Black Flag), and Pirates of the Caribbean.

Special Equus Ballator commissions:
shadow-hyder.deviantart.com/jo…

Linearts:
*Previews available upon request
Kelusine Linearts: Plain Free, Texture 100

Bear Cub Lineart: Plain 50

, Texture 100

.
Carnivorous Bird Lineart: Plain 50

, Texture 100

.
Avystal Linearts: Plain 50

, Texture 100

Sombrachnid Lineart: Plain 50

, Texture 100

Indomizoth Lineart: Plain 100

, Texture 150

Shadolve Linearts: Plain 100

, Texture 200

Equystine Linearts: Plain 150

, Texture 250

Leodon Lineart: Plain 200

, Texture 250

Fire Cat Linearts: Plain 200

, Texture 250

, Flame Gradient Predone 300

Marinex Lineart: Plain 200

, Texture 250

Dragon Linearts: Plain 250

, Texture 300