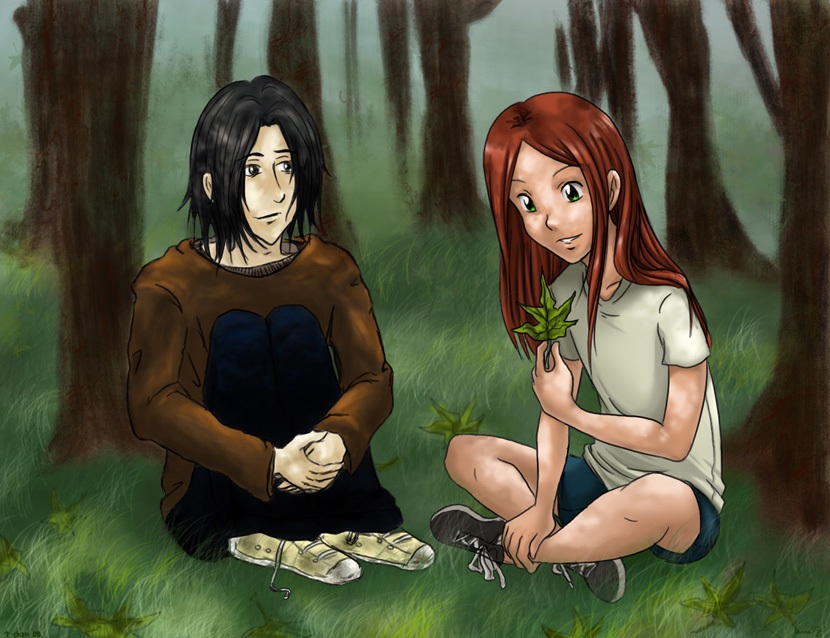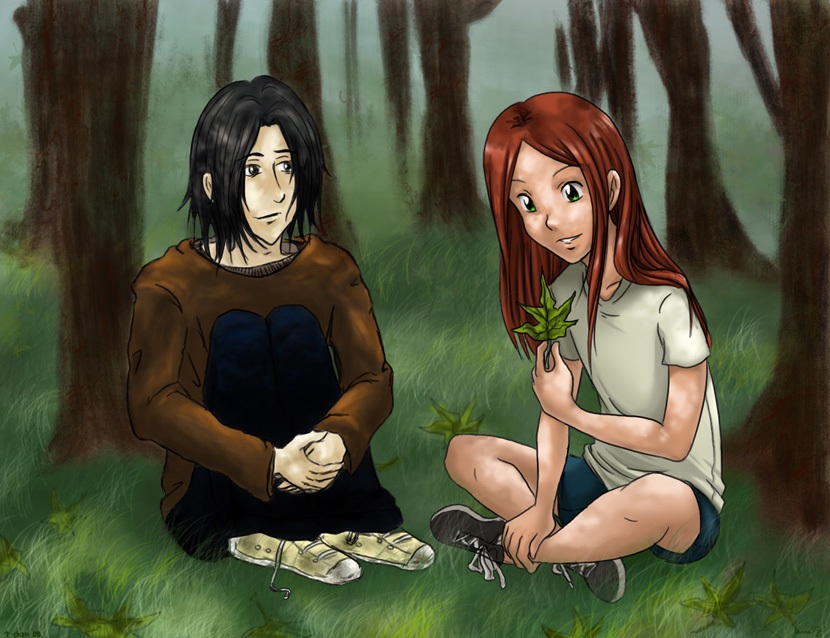 Watch
~
jfong
and I have moved onto a new series for our collaborations. We're both fans of Harry Potter and thought it appropriate as our next joint project. Starting off our collab set is Severus Snape and Lily Evans when they were young. We based this scene off the chapter
A Prince's Tale
in the last book, The Deathly Hallows. Snape is and has been my favorite character since book 1, so I was glad we got a chance to draw him in happy situation for once.
Even if Lily seems more interested in the leaf than him ; ;
Drawn in OpenCanvas and colored in Photoshop because our network died.
Collaborator: