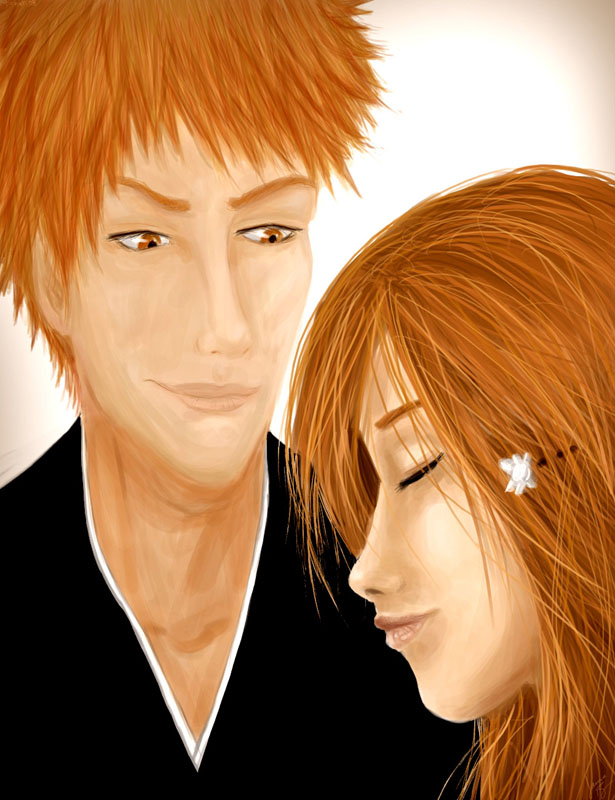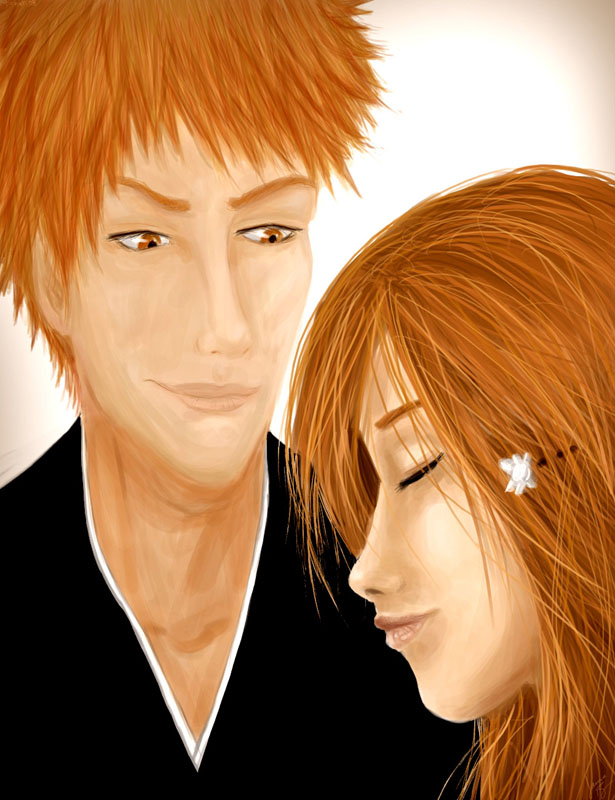 Watch
"Time will never have an effect on our friendship."
Years later, when Ichigo has accepted his role and responsibilities as an official Shinigami and Orihime has returned to her normal life back in the real world, she still knows he's always there watching over her. For them, their friendship is something that can only get stronger and she'll always be there, waiting for him to return one day.
Look! It's not a REBORN collab! ~
jfong
and I decided to take a break from our incredibly long KHR collab series. Instead, we drew the first two characters from the ani-manga BLEACH we were prompted with: Ichigo Kurosaki and Orihime Inoue. This picture is our first collaborative attempt at realism. To try something new, we toyed with the idea of what would the pair look like ten years later. (Possibly influenced by our recent REBORN pieces?)
Our greatest challenge was translating them from anime style to a semi-realistic portrayal. I honestly think my Ichigo is too old for 25, but I absolutely adore the way Orihime's mouth and hair are drawn.
Collaborator:

Friendship is nice... But Ichigo x Rukia and Orhime x Uryuu if it comes to romance
Reply

This picture makes me want to keep up with Bleach. I really adored this couple when I read bleach but I'm sure things have changed between them. Do you know of any place where I can read scanlations?
Reply

This is really beautiful! I too love how Orihime turned out. ;3 Ichigo's face is still a bit too long and pointy for realism, but I still like the softness of the overall colours. Lovely work!
Reply

nice, i really like orihime's hair, can see the wind in it

Reply

so beautiful! You draws so well! i'm a fan of you!
lool
Reply

your realism is so good and i luv their expressions c:
Reply

To be honest one of the best pieces of bleach art i've seen in a long time.

I like the way you've captured this image.
I guess i won't say too much, other than, fav.
Reply