I am officially a 21-year old journalist and third-year college student from Washington state and may like to write more stories, take perceptual photographs, and draw fan art. I do understand that in the near future, I may want to get my vlog going soon. To be perfectly honest, I will be available at times whether it may come upon decision.
Stamps (remember - I'm just sayin', so don't get me wrong):





:thumb403435776:












:thumb595002803:














:thumb340177816:



















:thumb645907791: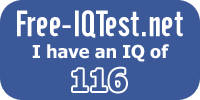 What Is Your Level Of Randomness?
Hosted By theOtaku.com:
Anime
IQ Test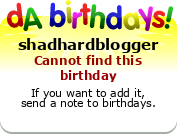 Get your own CrushTag!
Time Bomb Gen 1: Tales of the Fame of Yesterday -

,

, and

for Tumblr only
Time Bomb Sequel (Gen 2: Mother-Air's Apprentice) -

and

Weird Recent Fact: Haha! I'm

spiritually.