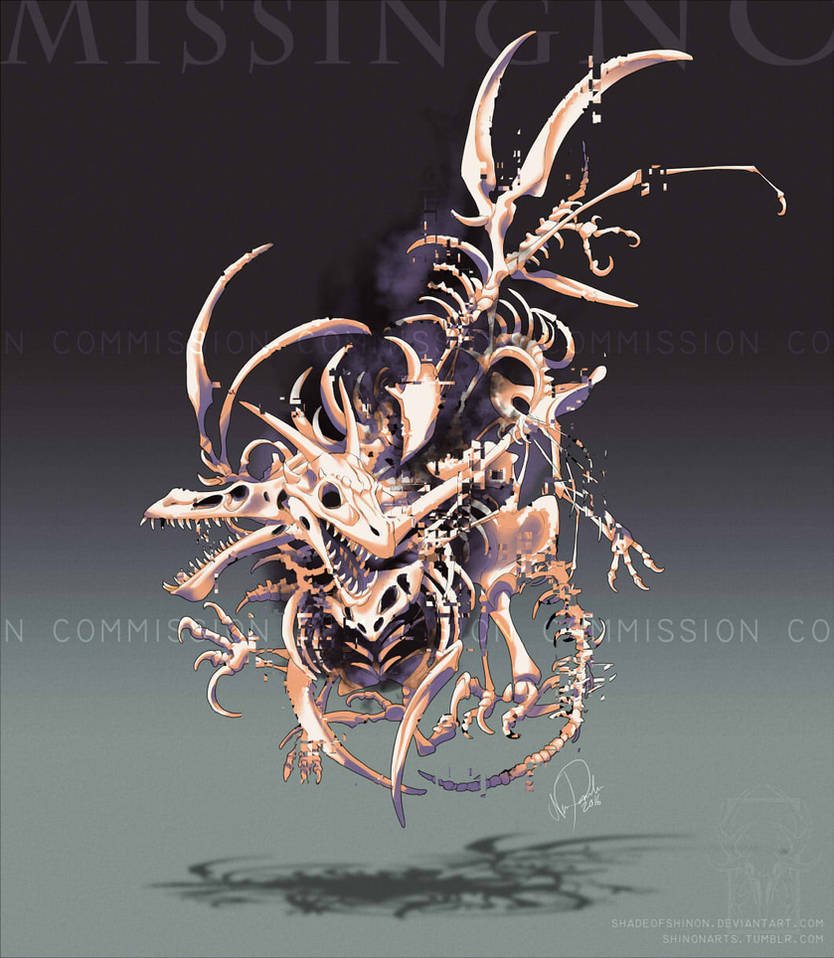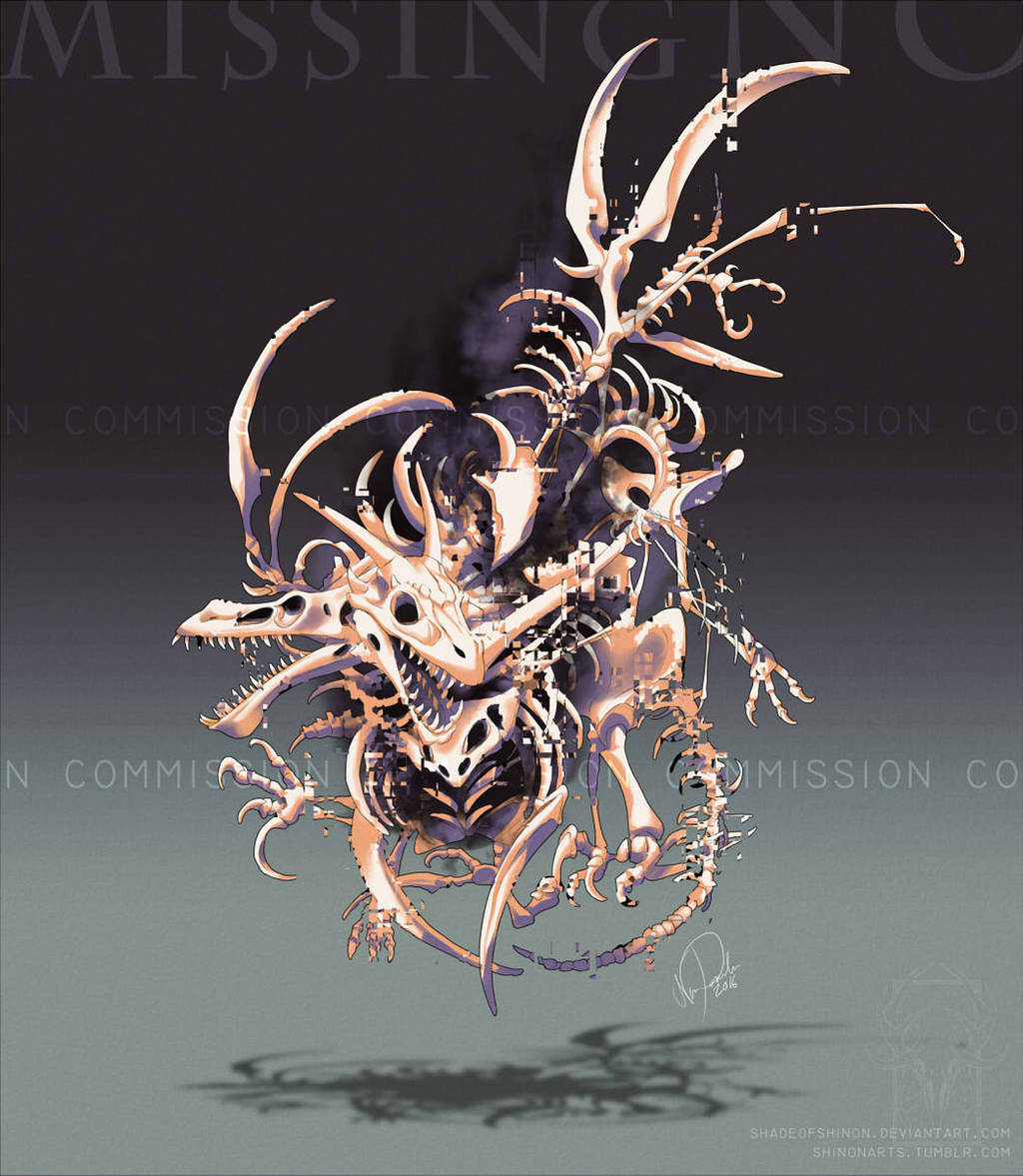 Watch
[On Tumblr]
A digital sketch commission for

of my interpretation of the glitch Pokemon
MissingNO.


I was
really thrilled to get this commission because MissinNO. is such a cool concept and there is so much you could do with the design.
My main idea was to try to combine different forms and to make it look like there would be several Pokemon merged into one and you don't know where one ends and the other begins.
I looked up some glitches and I stumbled upon a glitch called Charizard M that is basically a really freaky programming anomaly and pretty much the end of the road. It transforms your Pokemon into more Charizard M and there is no way to get rid of it.
venturebeat.com/2011/12/07/the…
So I decided I'd include Charizard in the design, in addition to Kabutops, Aerodactyl and some gassy element as a reference to the ghost - all three being forms of MissingNO. I aimed to fit Charizard in by making it skeletal as well and make it seem like the most prominent part of the design as a reference to it taking over data. I also wanted to make the design in a similar shape as the best known MissingNO form, aka the tetris block, so there is some reference there as well.
I personally really like how this one turned out. I even got to experiment on some glitch effects which was really cool. Gotta love pieces that really teach you something! This time it was effects and also a certain chaos in contrast to my usually clean-ish designs.
I hope you like it!
Media
Wacom Intuos4 M | PaintToolSAI | Photoshop CS6
Time taken
-
Pokemon © Nintendo Game Freak
Art © ShadeofShinon