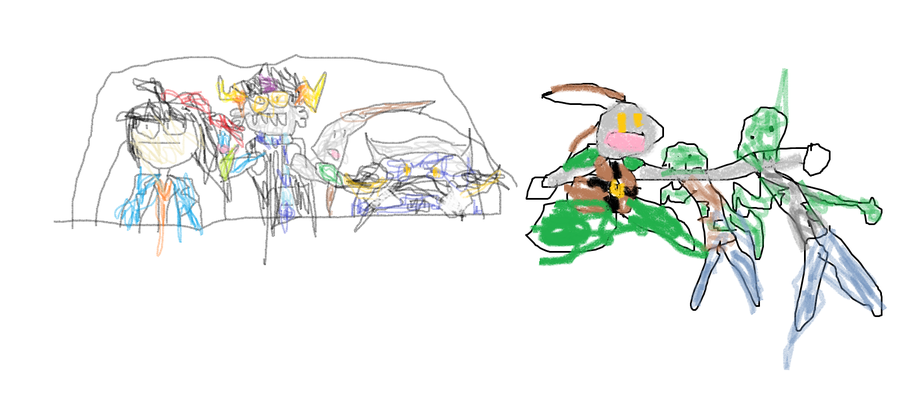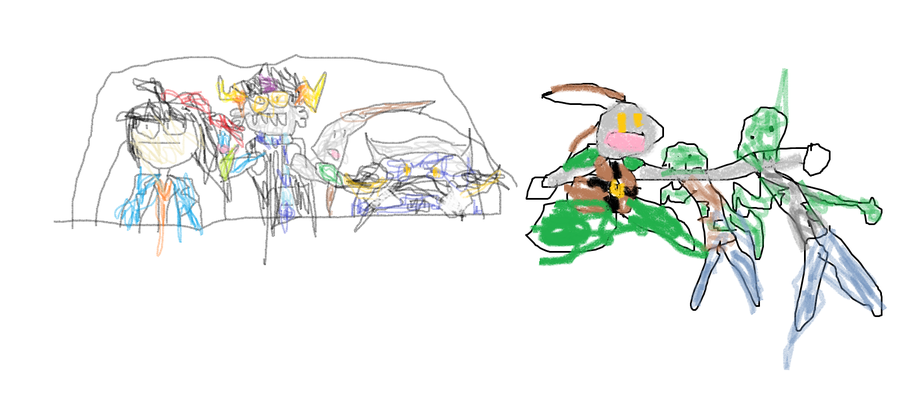 Okay. I forgot about these. I think I drew them over the summer. With a touchpad. At church.
Let me explain. ...No. There is too much. Let me sum up.
Okay, one night Lauren and I played Organ Trail (a zombie apocalypse version of Oregon Trail). And our crew was Meatball (Meta Knight), Sword, Blade, Cheren, and Eridan. We were playing and... roleplaying them at the same time. Here's the gist of their adventure:
Sword got bitten by a zombie. Twice. But it's cool, he didn't succumb to the infection. Then Blade wandered off and was never found again, presumed to be dead. After fighting their way through hordes of zombies (fending them off with guns), they finally made it to Salt Lake City (home of Mormon zombies). Unfortunately, they had barely any gas left, no money, and very little food. After a very heartwrenching discussion, it was decided that only one of them could make it. Cheren, Eridan, and Sword made a suicide pact and allowed Meatball to mercy kill them.
And then Meatball ran out of gas and was eaten by zombies. We think. The game inexplicably ended with a picture of a tombstone with Meatball's name on it.
So we lost.
...This is the dumbest thing ever and I'm sorry.
No, I'm not moving this to scraps. Ever.
This would make the greatest fanfiction in the history of the universe and I am very tempted to write it.
Meta Knight, Sword, Blade, and Cheren (c) Nintendo
Eridan (c) Andrew Hussie
Stupidity (c) *
shadenightfox
and *
flashthewolf