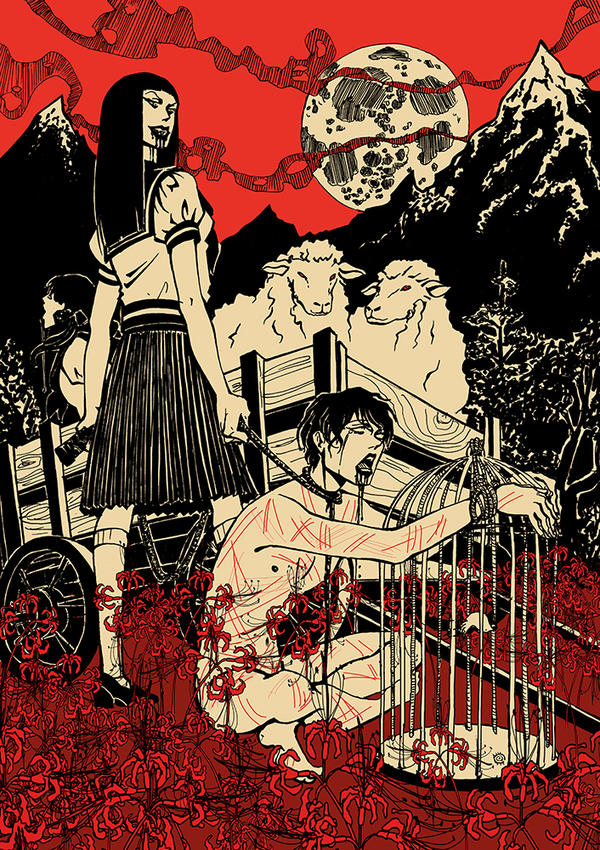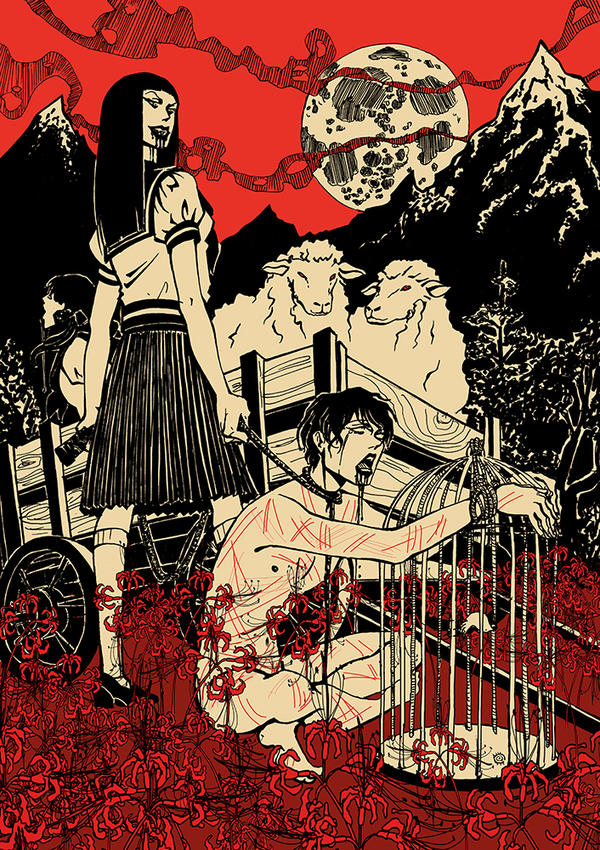 Watch
Illustration to poem "Tomino's Hell" by Saijo Yasu.

AWESOME!!! I love girls that look like this !! Send Tomino my way.

LOL! BTW I just listened to the English & Japanese version of the poem * saw a video on this from YouTube by SirSpooks. Happy Halloween!!!
Reply

I am totally in love with all your art, it's creepy and cool and makes me feel a special way
Reply

I love this image so much and I was wondering if I may use this as the cover for my Wattpad story. The story is about how I tricked my friend into reading the poem yesterday and now she has become horribly ill. I'm horrible hah..
Reply

How could you make your poor friend so ill?!
Reply

I didn't think it was real!! D:
Reply

Well now you know that there are truly some unexplainable things around here on earth, such as ghosts and other things, and it may be just a coincidence, but the cursed poem of Tomino is apparently one of them!!! Although the idea of a cursed poem being real is kind of cool, but still, it teaches the lesson not to read cursed texts out loud.
Reply

I really like your art style

Splendid work!
Reply

Reply

к слову, не менее круто вышел сам минимализм японской туши. люблю этот стиль)
Reply

she's living the dream x'DDDD

your anatomy and coloring in this is so good *v***!
Reply