My name is Shade-Duelist. I am a Duelist for this extraordinary deity: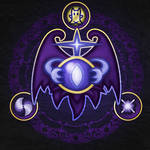 I am a woman of not many talents. I love to write - it's my life and joy! I do voice acting nowadays (Undertale, but I'm willing to try on other fandoms as well) and I'm dabbling in remixing again...
I love my watchers because let's face it, they're awesome in their own special ways, all of them. ...I am a wiseass, I have no humor and I am completely and utterly random.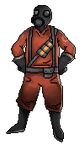 Finished works: see my journal entry, up there...

Current Residence: Brasschaat, Belgium
Favourite genre of music: Happy Hardcore!
Favourite photographer:
TonyCorey
(beware: nude photography!)
Operating System: Windows 7
MP3 player of choice: My Acer Aspire ONE notebook
Wallpaper of choice:
The commission I had
kytri
do.
Personal Quote: "Don't let your legs stop you... dance with your arms, dance with your heart!"
The old archive of fan fictions is at
www.fanfiction.net/u/391031/Sh…
and there's a new repository at
archiveofourown.org/users/Shad…
All of my fanfiction greatness is also available on AO3:
ShadeDuelist's repository
- save for a few stories that are only accessible to those that back me on Patreon.