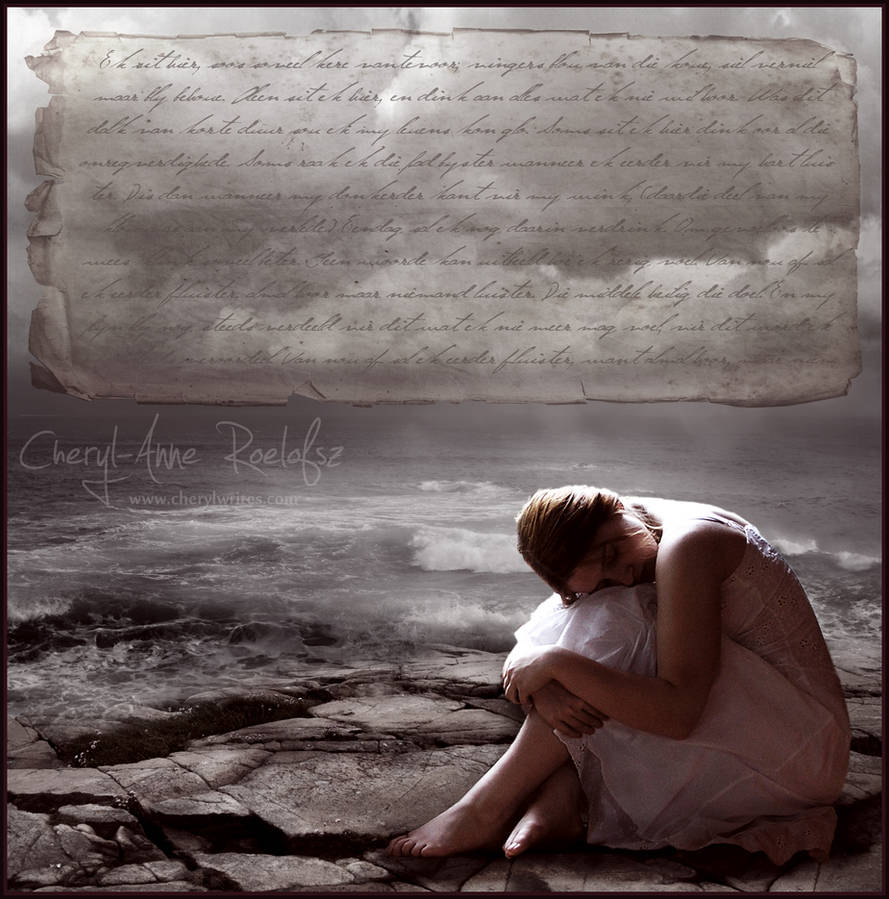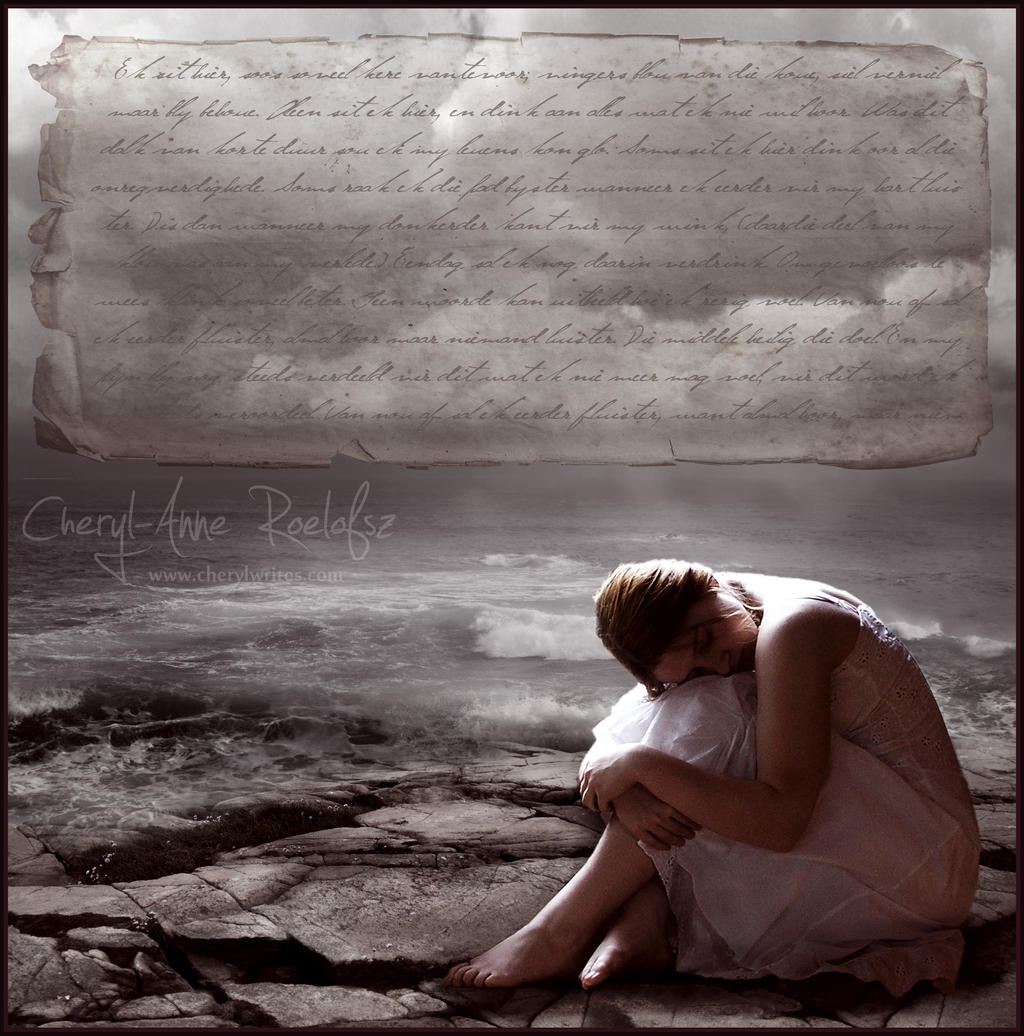 Watch
Text: One of my poems
Almal Hoor; Niemand Luister

Stock Credits:


Model | Rocks | Sea | Clouds | Crumpled Paper Texture | Old Paper Texture

ARTISTS DISCLAIMER
© Cheryl-Anne Roelofsz 2007-2014.
All my artwork and creative writing is registered and protected by MyFreeCopyright.com. All rights reserved.
All the materials contained in my deviantART ShackledMuse gallery, on www.cherylwrites.com or any profile registered as Cheryl-Anne Roelofsz or The Shackled Muse may not be reproduced, copied, tubed, edited, published, transmitted or uploaded in any way without my express written permission.

Wow, what an amazing piece ! The heavy atmosphere of your drawing stroke me and when I looked closer, I could admire all the details of the rocks, it's amazing! The best part, the part with the heaviest sense is to me text, which is barely readable. Almost faded in the void of sadness which comes out of this lonely girl. Maybe it's a letter, maybe it's a story... Who will ever know ?
Reply

Hi there, sorry for the very late reply....
I'm so glad you like it! Thank you for the kind words

Reply

Lovely

Reply

This is very beautiful ,melancholic and moody.The tones are spot on and I love the combination of the " running writing " as I used to call it or cursive text as I believe it is probably called and the picture.Love it!
Reply

Thank you! I'm glad you like it

Reply

It really is a beautiful piece of artwork .It has a lot of different elements that are tricky to combine without appearing contrived.The understated tones means that the writing seamlessly becomes part of the whole rather than looking like something just "added".Top stuff!
Reply