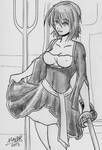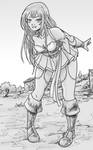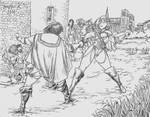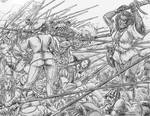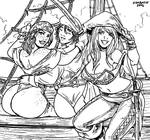 "Hats! Fancy Hats! Come and try them, for completely non-suspicious reasons! Come over here, my grey ladies! The fanciest hats of them all!"
"Oh! Do you have one with MORE feathers?"
"They can have as many feathers as you want dear!... HATS! FANCY HATS! COME AND GET THEM!
---
Commission for

, of his character, the goblin
Ailani.
Now, why she's
showing off hats to grey orcs, and if she is even trying to sell them or what, is actually a mystery to me.

But as we are talking of a grey goblin here, we can only suppose some nefarious plot behind all of it!


XD


For the ones with a deep knowledge of Aiers related artists, it can take this happens near the kingdom of Naft of

, as one of the Ozcuras actually have a scavenged Naftketeer uniform! -So shiny, they can't resist taking it if available, and it would imply they are great warriors who fought Naft!-