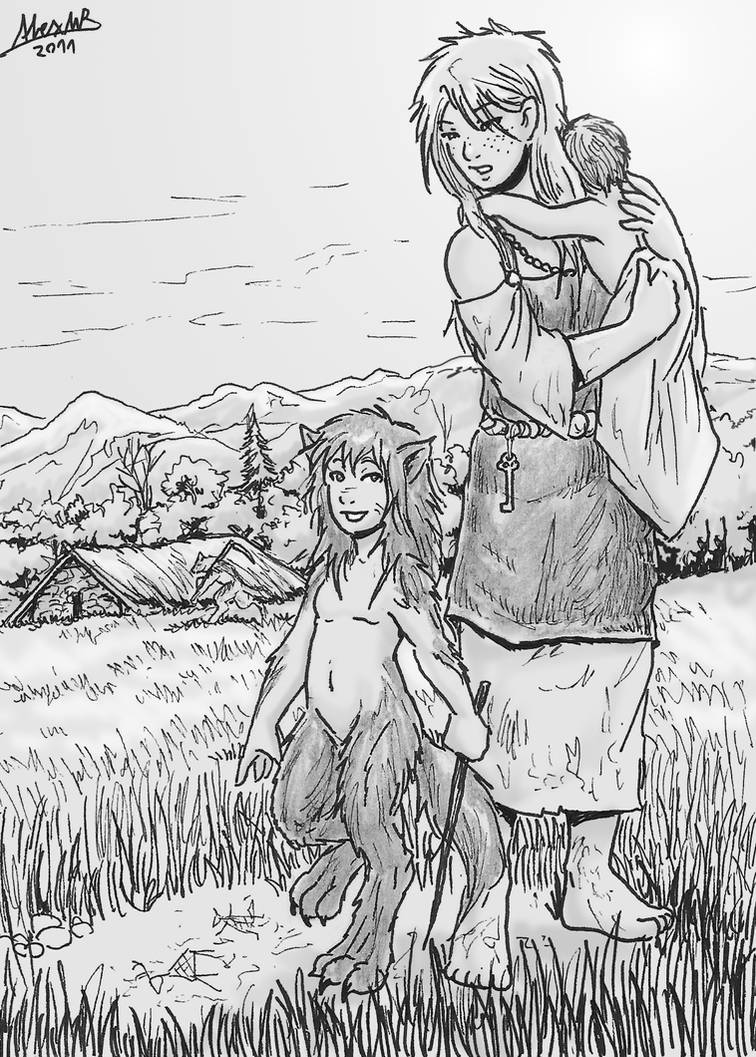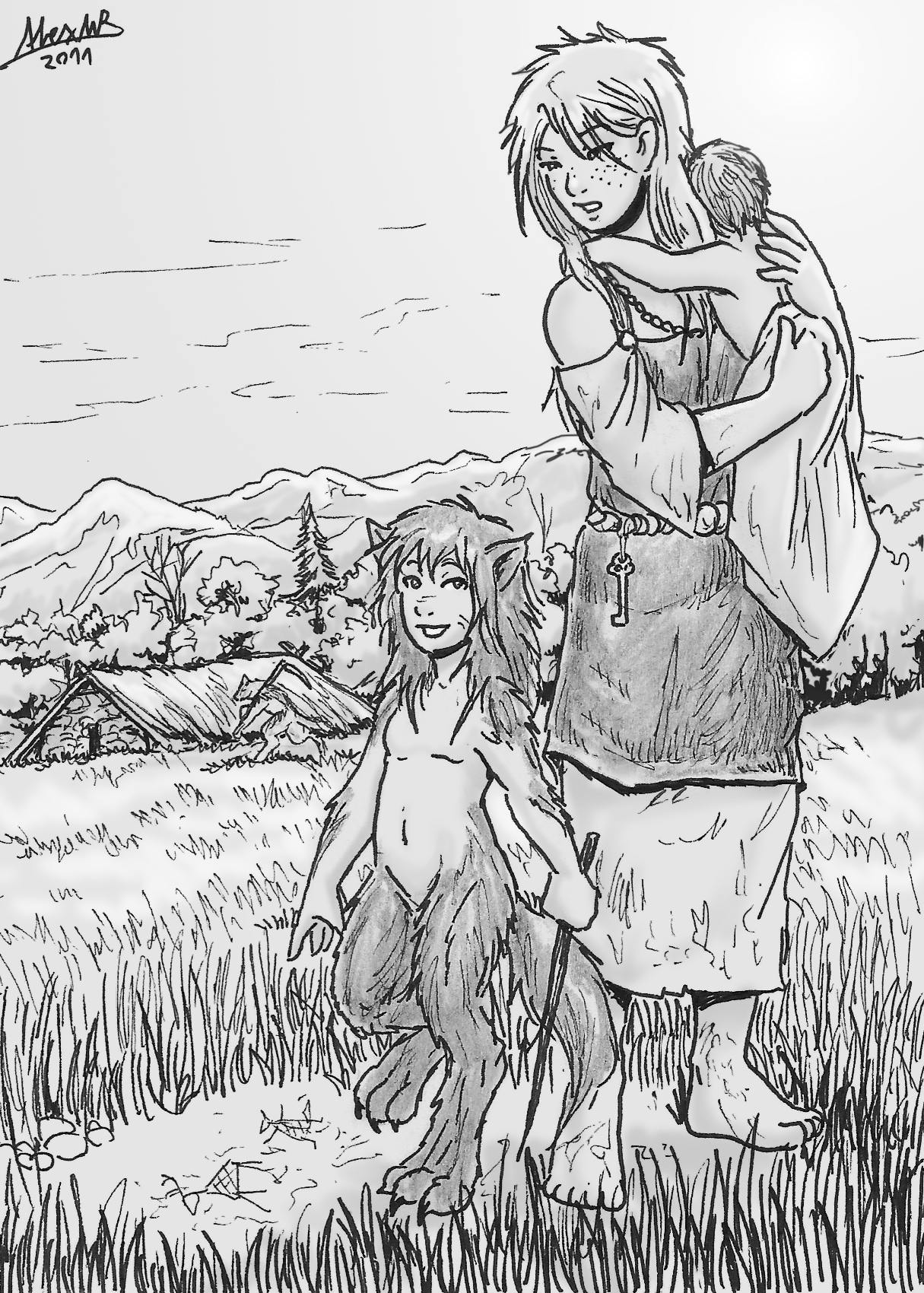 Watch
"look, look mommy!" said eagerly the girl, as she dragged out of the farm her young mother who gave a sigh, as she picked up her baby brother.
Before walking away from the farm, she looked around the clearing and nearby fields: living in a lonely farm, lost in the abandoned Reivelin in the middle of Polforia was always dangerous... however, she was relieved as she saw her husband working in the field with ease.
Even after all these years, it was an odd view to see a werewolf working with a sickle... but if a werewolf didn't detected danger, she assumed there wasn't danger.
"Mommy!"
"I go dear" she said, walking after her eldest daughter. "What now dear?" she said, as she reached her.
The girl, half werewolf, wagged happily her tail
"See what I drew!"
Lindsey smiled as she saw the lines drawn on the soil.
She smirked, amused.
"...As long as you don't try to hunt my chickens again Pumori..."
---
Edit 19.04.2017:
Added details, re-scanned and added lights and shadows!
Finally I get to do the 130.000 Kiriban of

who asked me to draw his human-werewolf family: Fergal the father, Lindsey (the human mother) and their children, Pumori and Fenris.I sort of didn'thave space to draw completely Fergal, a rather tall werewolf, but he is there in the background, near the house. XDThe chicken attack Lindsey speak about is there...
more Pumori: