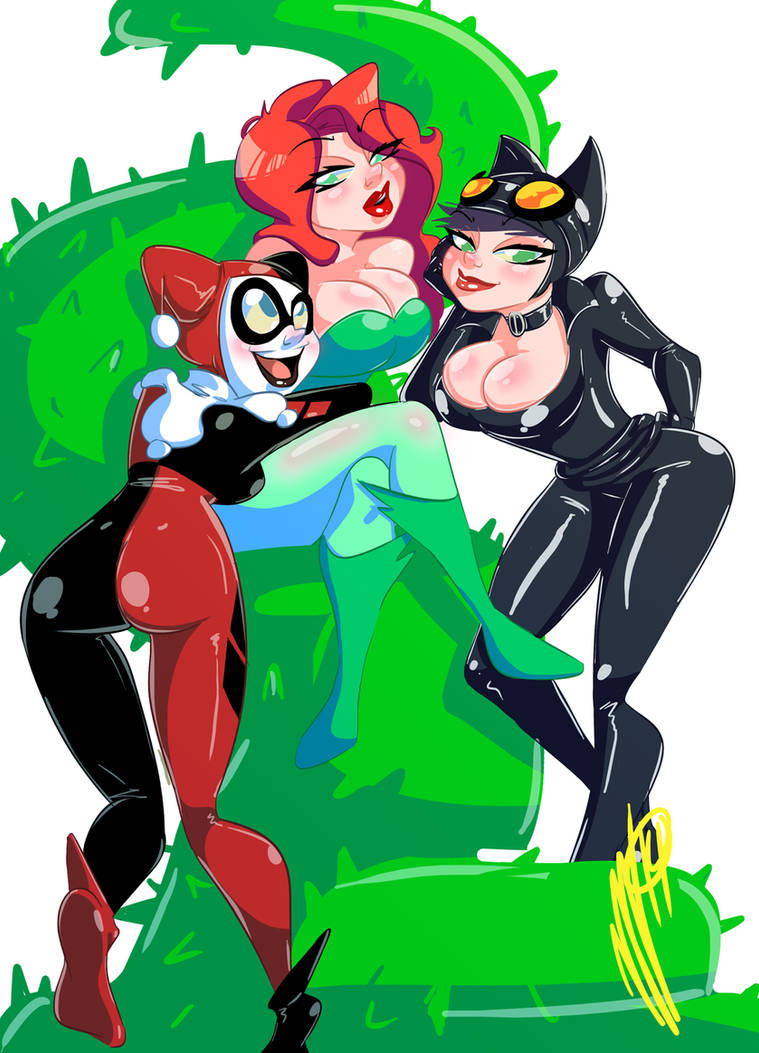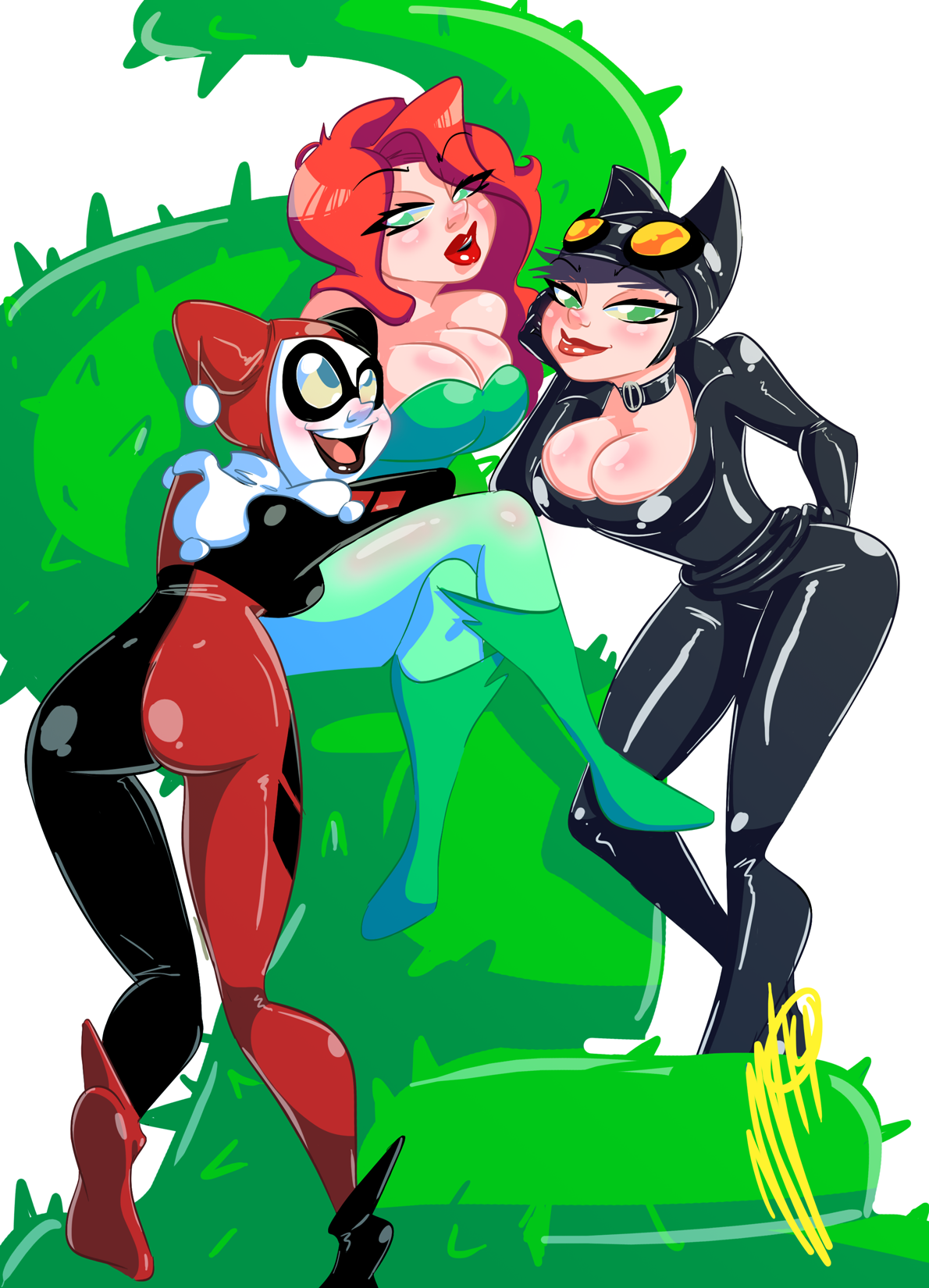 Watch
Been a while since I've drawn all three of 'em together, so I figured I'd take another crack at it. I'm happy with how it turned out.

Hope you like it too! C:

Reply

Awesome! Happy holidays!
( you should make a sexy comic )
Reply

Thanks! Happy Holidays to you too. C:

I've thought about it. Maybe I'll do something like that in the future.
Reply

Cool love Harley's butt as well as the poses of Poison ivy and Catwoman
Reply

Cute

Reply

Reply