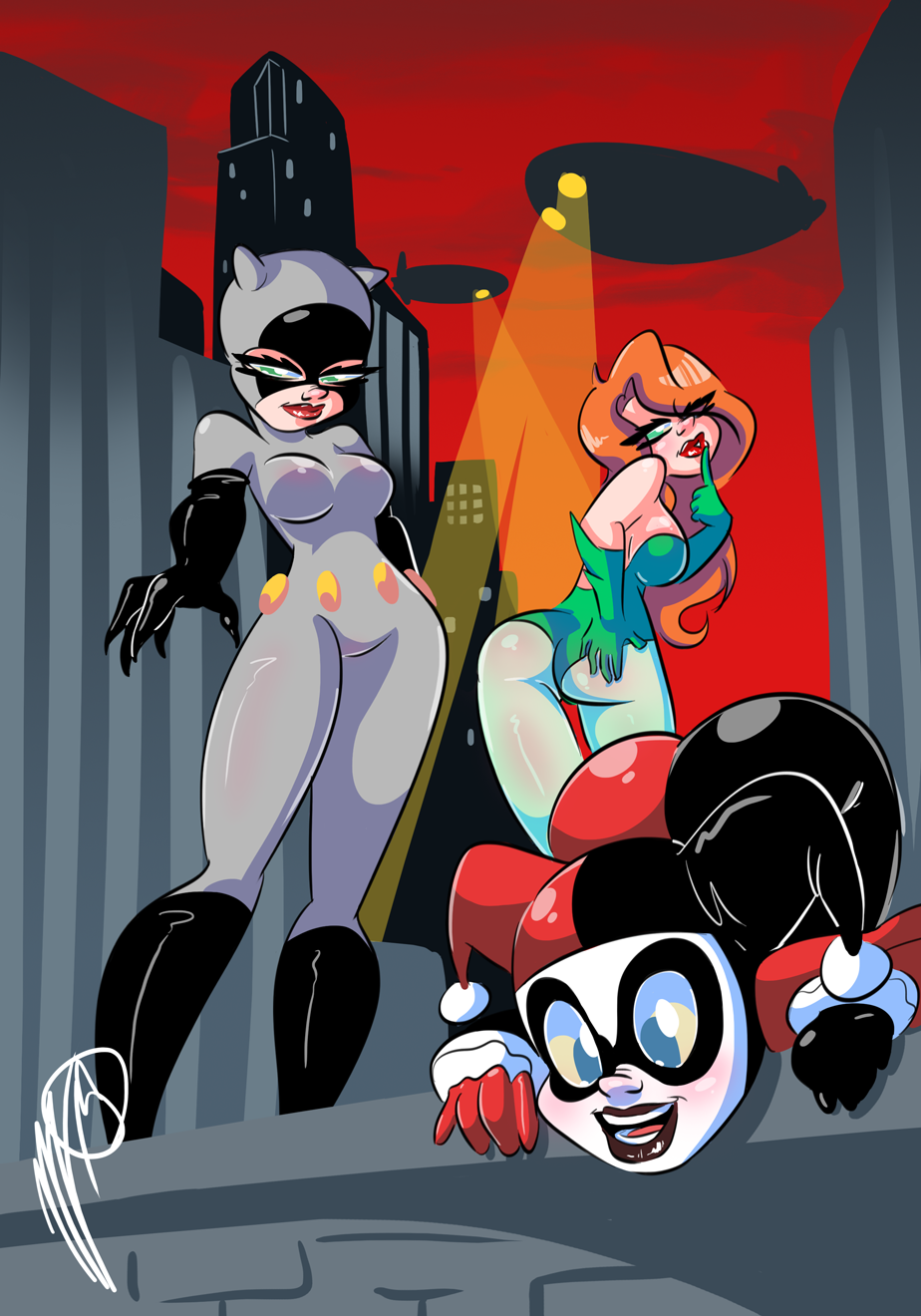 Watch
Holy backgrounds, Batman!
So if you haven't noticed, I've been trying to do backgrounds a little more often. I figure it's better than almost never doing them, right? Anyway, this is kind of a sequel to the other Animated Series-esque picture I did. I'm happy with the way it turned out. Hope you like it too!


Animated gotham girls done justice, and that background is just as sick. Good stuff!
Reply

Ivy's looking flawless as usual!
Reply

Reply

Dang and catwoman is the only one not showing off any booty
Reply

Yeah, I thought she did enough of that in the last picture. c:
Reply

Harleys eyes could not be any better.
Reply

Nice

Reply

Love Poison Ivy and Harley's butts as well as Catwoman's pose on the roof as well as the background it looks just like the opening of the series are you going to do more Batman or Superman related drawings with backgrounds from each of the shows?
Reply