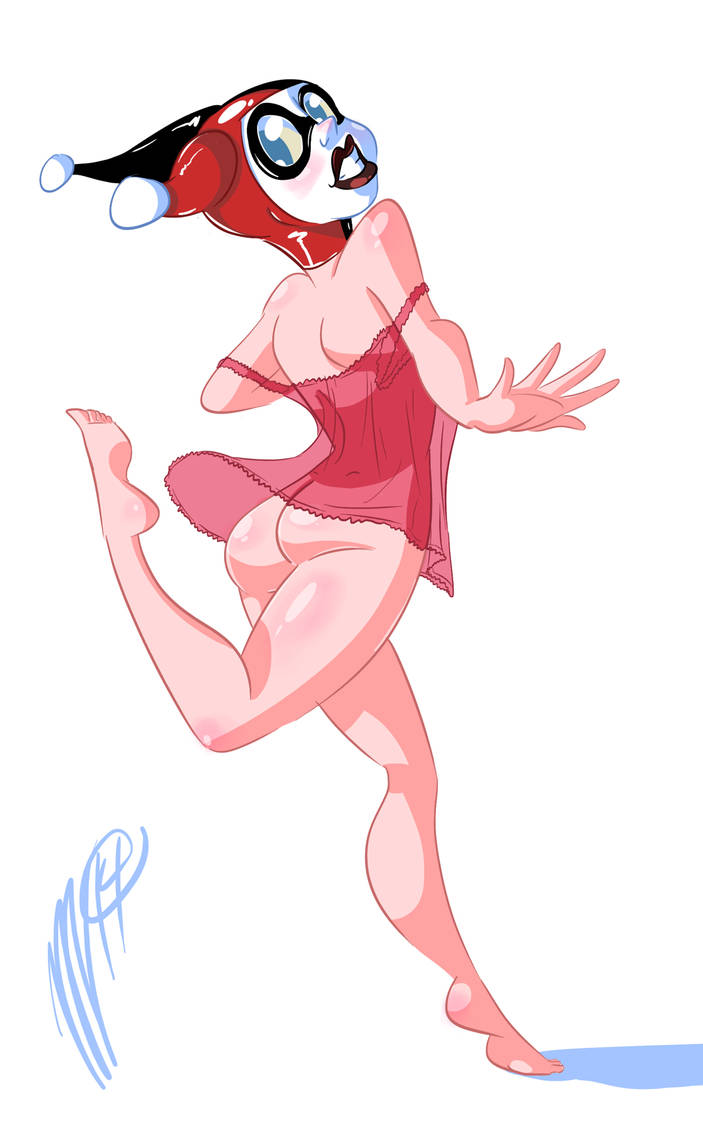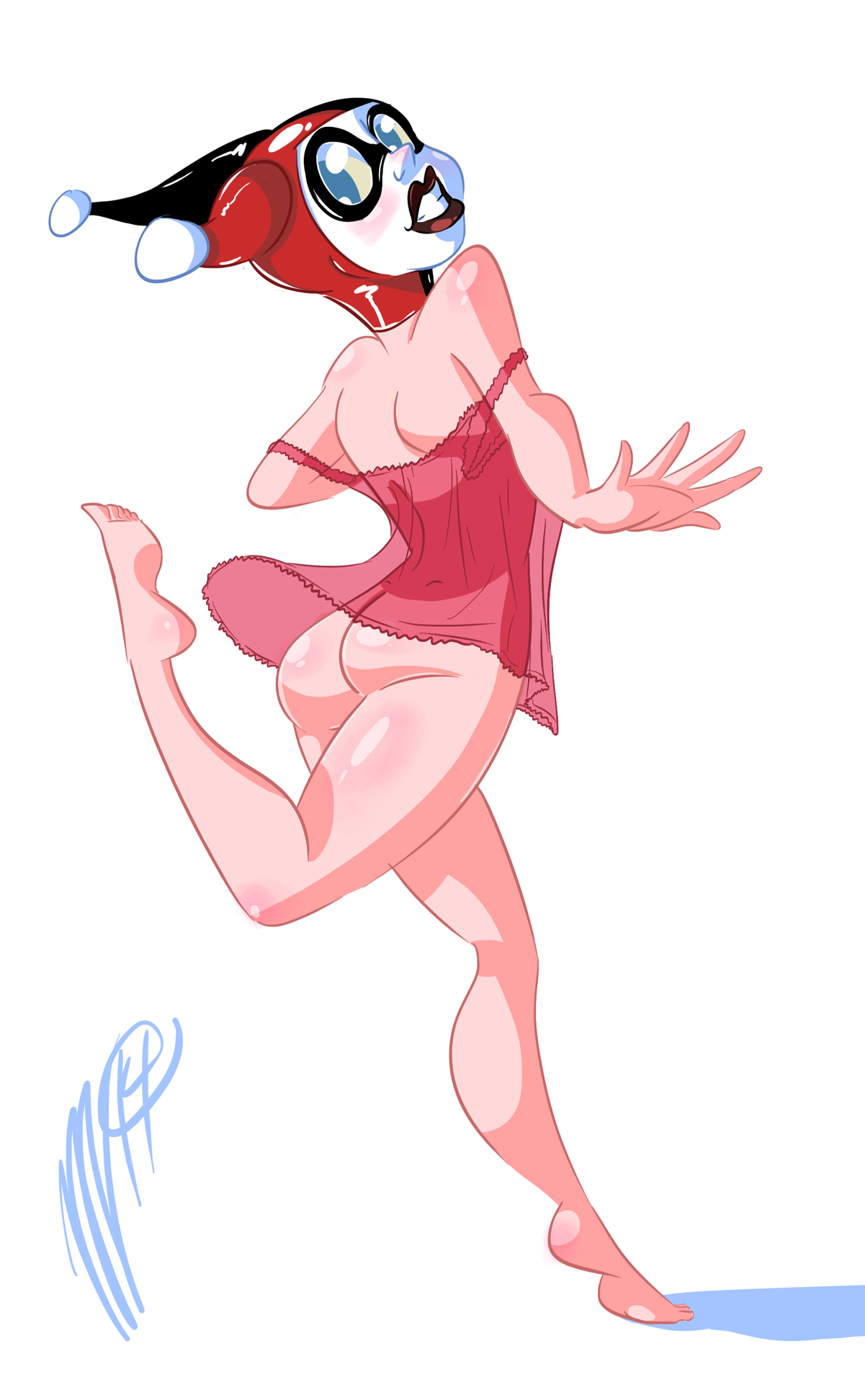 Watch
Well, I did another one sooner than I thought I would. Eh, whatever. I'm happy with the way it turned out.
Hope you like it too!


Batman picked one heck of a time to start chasing her!
Reply

Oh wow, lookit that cute tushie!
Reply

Oh, that Harley!

Lovely work!

Reply

Really love how this one turned out. Fun, sexy, and a bit zany- Just as Harley should look!

I always found it amusing that Harley kept her hat and makeup on when wearing this outfit.
Reply

Thank you!

It is kind of funny isn't it? S'not like they haven't shown her OUT of the makeup and whatnot. I guess Joker prefers her that way.
Reply

Yeah, that's what I go with. It's just so weird since usually that's a visual gag for characters who never appear out of makeup within a series, but Harley goes without her costume numerous times in the series.
Reply

Reply

Poor girls running so fast she ran right of her undies
Reply

Or perhaps she wasn't wearing any to begin with.
Reply

Reply