<randomrant>
My trip to
SanFran
earlier in the year including dashing up a hill to gaze out at the Golden Gate bridge. I don't dash well, so when I say I was winded, it wasn't just from the fierce gales that blow up there. That meant taking the hill in strides, and there's no better reason to pause than to take pictures.
Which is why I had this one pic that I didn't share with the rest of you. Y'all got the standard pic of the entire length of the bridge, which was pretty cool. I could have stayed there for a long time and let my imagination run wild.
However, there are times one may look right at a thing and completely miss what's going on. Which is the only possible explanation for this pic: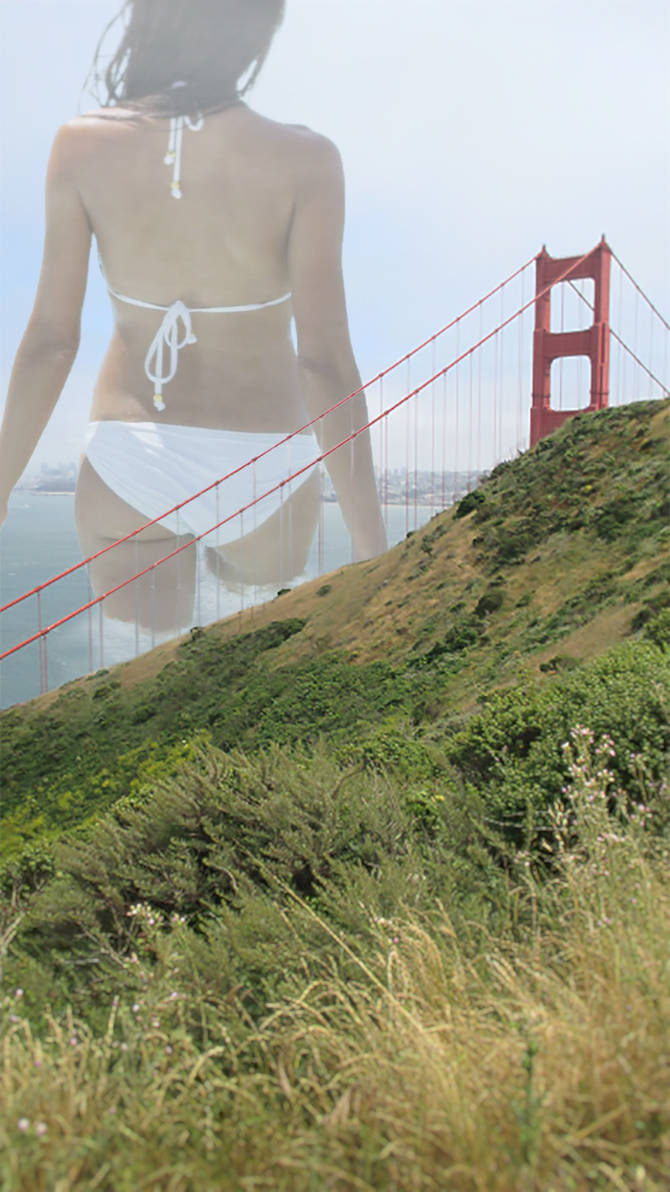 There's a view you don't see very often. I mean, how many people take a picture of the Golden Gate from that side of the hill? Feel free to ponder what happened a little while later to the island of Alcatraz, and the docks and piers of San Francisco, or the city itself. All I can say is if I paid more attention to gorgeous vistas, and less to taking snapshots I would have stayed on that side of the hill.
Many thanks to
for adding pure joy to that photo, and for suggesting that it would make for a more interesting shot than the admittedly cliched image of the bridge.
And let me tell you, at that size the cars are mere specks to her. That size diff is etched in my mind...
</randomrant>