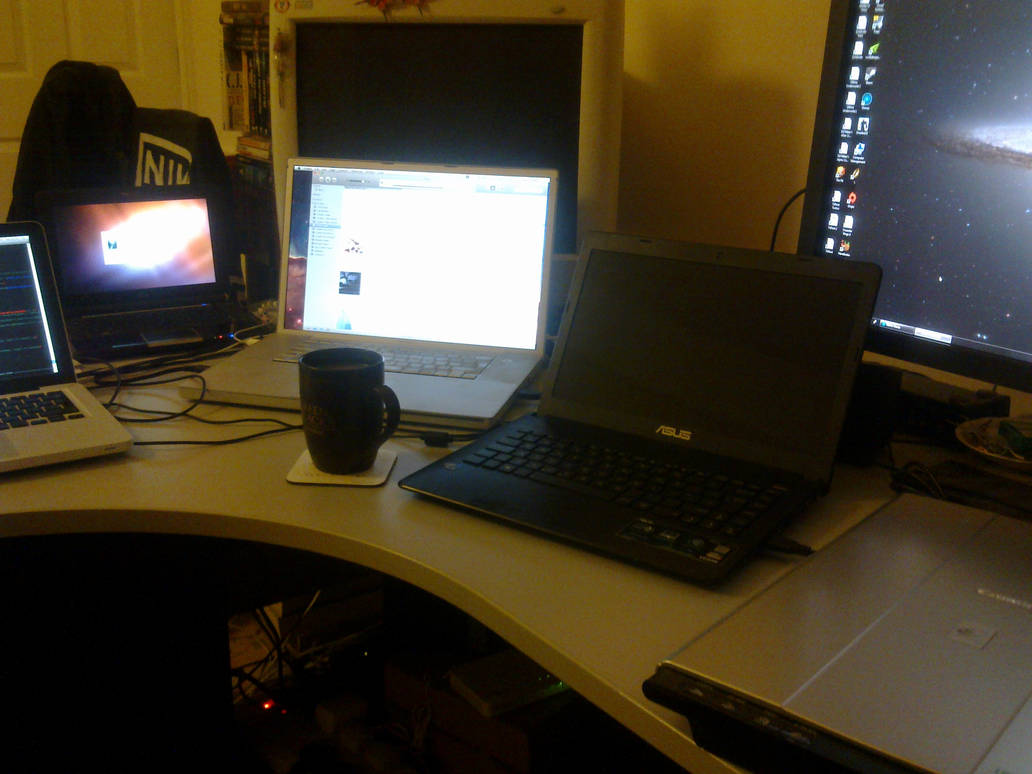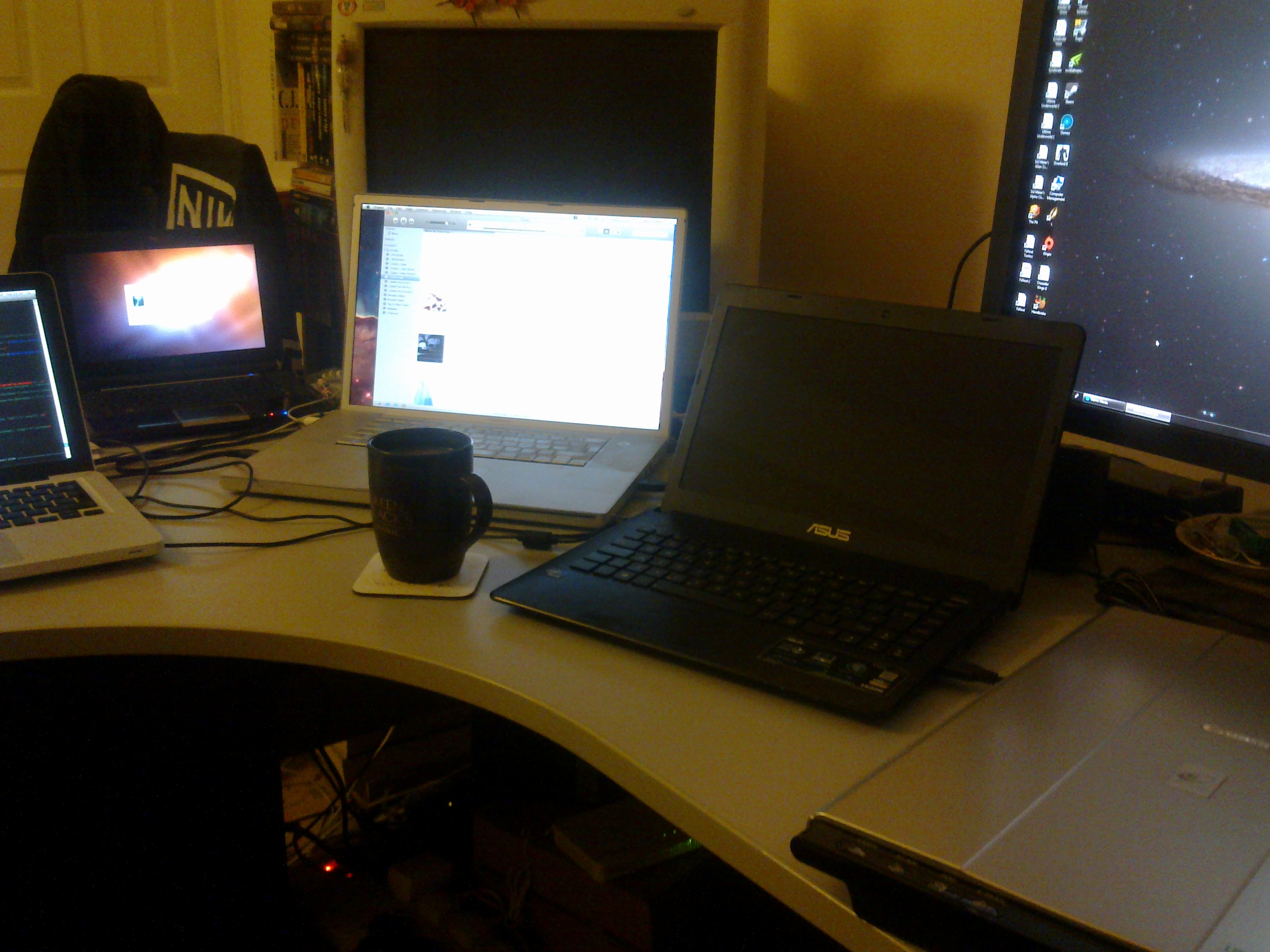 Watch
Terrible quality photo, but while working on my mum's laptop (the Asus on the right) I noticed just how absurd my desk looked today. What you can't see is that there's two tower PCs under the desk too.

'terrible quality photo' because you ran out of money so you couldn't get a good photo

Reply

Heh, it's not as expensive as it looks, the CRT monitor is 14 years old, the mac in the middle is a powerbook from... well, long enough ago that apple still made powerbooks. The two Asuses are both bottom-of-the-range laptops, one a netbook from 6 years ago.

I just tend to keep old hardware in use long after I've upgraded.
Reply