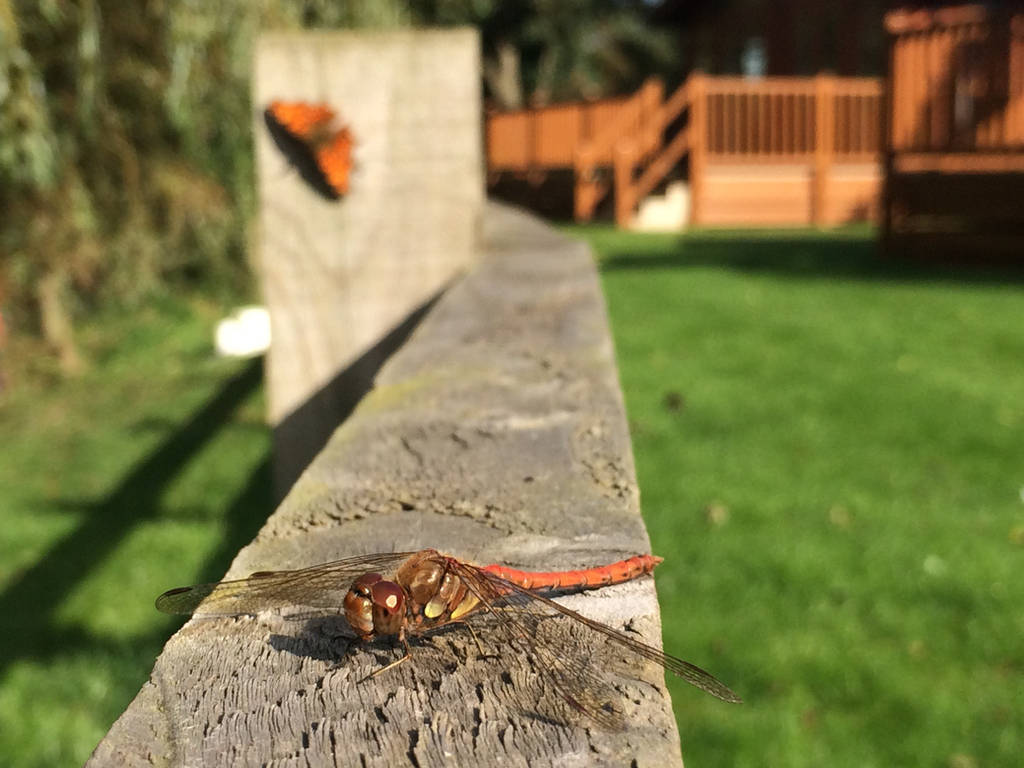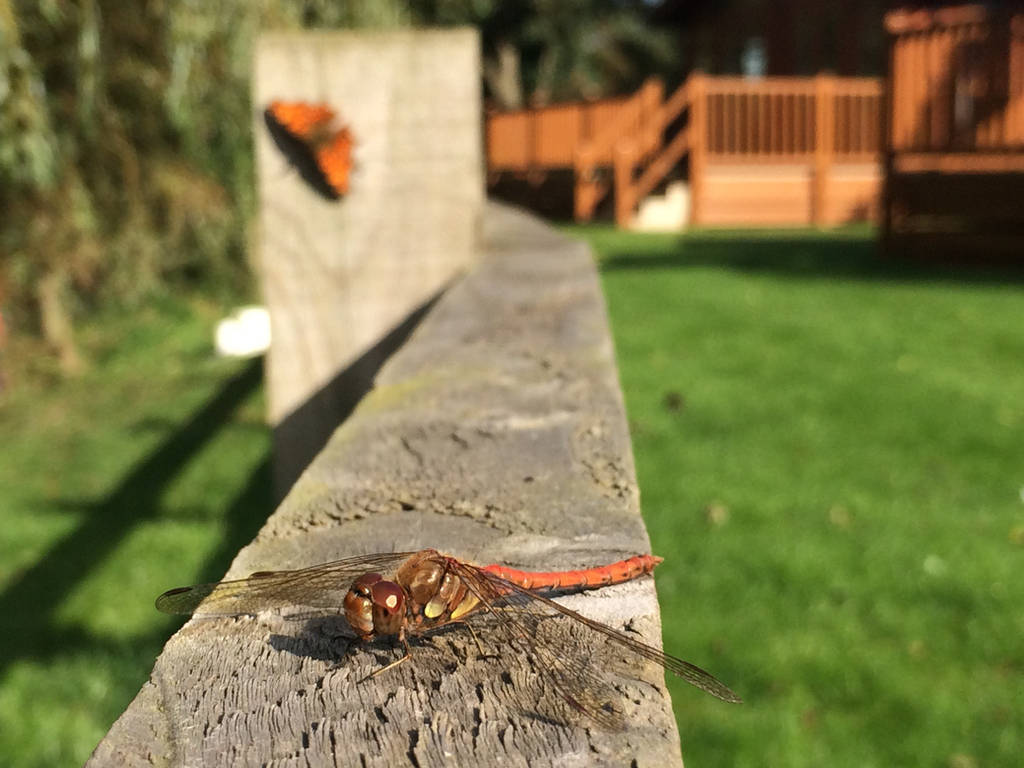 Watch
These two little fellas were catching some early morning October sun (yeah, in the UK, I know, right?) and rather surprisingly let me get close enough to them for this shot with my phone.

I continue to be impressed with how the iPhone camera copes and makes me look like I know what I'm doing, even if the obvious depth of field problem wasn't ever going to cover both of them.

Probably warming up before heading out. I love the Portuguese word for dragonflies... it's melliflous: libelula.



Reply

Yeah, it was quite a brisk morning but the sun was fierce so that if you were in it you got warm quite fast, a swan came up out of the river to sun itself on the bank too and went to sleep - it's actually the big white blob in the background behind the post.
Took some photos of the swan too, but with the sun behind me it was hard to see what I was doing on the phone screen and the white of the swan ended up peaking badly, probably the best I have is this one, even after fiddling with the levels for a while it's still not great:
Libelula, that does sound nice, although anything with "dragon" in it is automatically cool of course.

Reply