Art from the gift exchange! Please check them out!
LINK: sgpa.deviantart.com/gallery/56…
And if you're participating, remember to do your part as well! ;D

Participants and their wishlists:


01
Meibatsu
From
Syreneln
!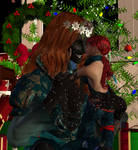 02
Atey
From
Enthaga
!

03
aegis-of-justice
From
DarAeryll
!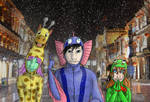 04
SAmaryllis
From
LegibleGrub
!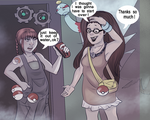 05
Japandaa
From
Atey
!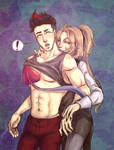 06
Enthaga
From
SevenObessed77
!

Enthanaga Gift Fic: CPUsA regal figure, wearing white and gold robes, with purple accents laughed mockingly. The Team was splayed about on the ground, all looking at him with resentful, menacing glares.
"So these… children were the ones sent to try to stop me from completing my glorious purpose? How pathetic and insulting! Their mentors can't be bothered to fight me because they have to maintain the so-called Justice League image for the public!"
He snorted.
"So, the mentors are busy, maintaining the image and trying to keep the peace, while their sidekicks deal with the actual threat. What an interesting plan… if it wasn't so pathetic."
The Team continued to scowl.
"Sheesh, they weren't kidding about this Dysley guy… he really is determined to kill us all!" Kid Flash admitted, forcing himself on one elbow.
"But why?! What does he hope to gain by killing all of these innocent people?!" Aqualad wondered.
"I suppose the ti

07
isi-a
my ocs: March | Night Hunter | St. Noelle
1) my ocs + yours playing in the snow or doing other winter activities together
2) my ocs in cool outfits or haute couture
3) night vs your oc (in a fight or sparring)

08
Syreneln
From
MyDearBasil
!

09
LadyCinderWolf
From
SAmaryllis
!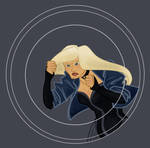 10
DarAeryll
From
LadyCinderWolf
!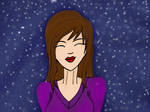 11
anatawa-kuroneko-des
From
Japandaa
!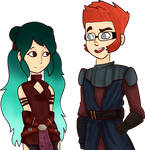 12
LegibleGrub
From
Meibatsu
!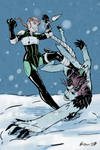 13
SevenObessed77
From
isi-a
!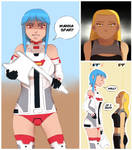 14
MyDearBasil
From
anatawa-kuroneko-des
!
:thumb579813855:

OTHER WINTER BREAK GIFTS: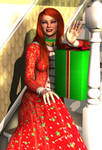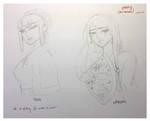 Christmas/New Years SGPA Video~!Sorry, I'm running late on things. I was gone for the holidays and only had internet on my phone, then I got sick because I'm dumb and didn't wear the appropriate clothes outside and then had to prep my book which as of today has been released. XD
I have my gift for the exchange to post(which I'm uber sorry I'm late with), TWO SGPA The Series Issues and this lovely video for y'all to enjoy.
To see the original Journal Entry for the Gift Exchange and the rules, please go here: