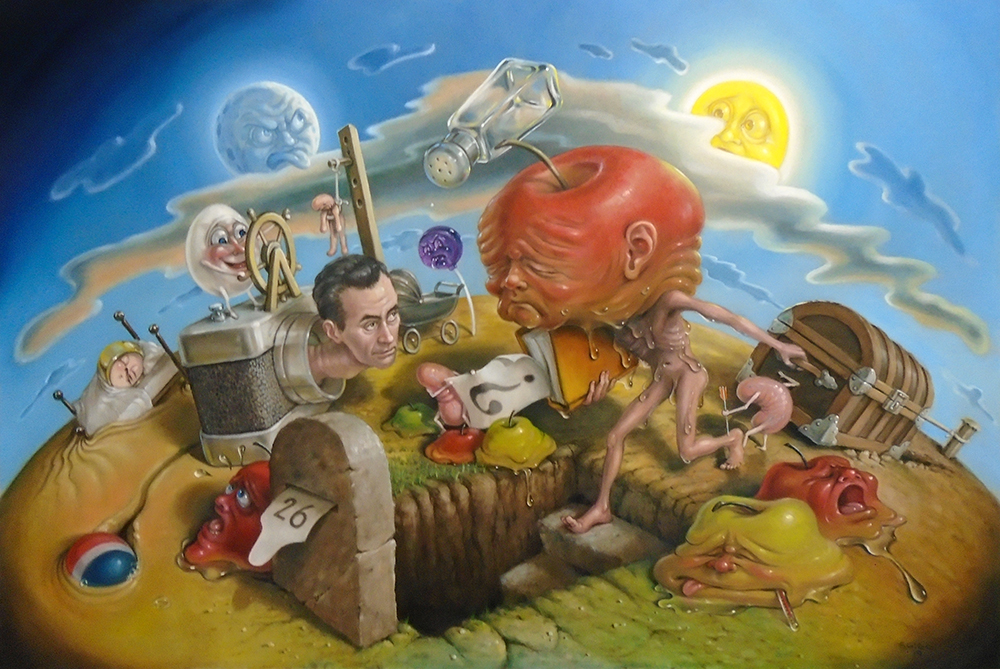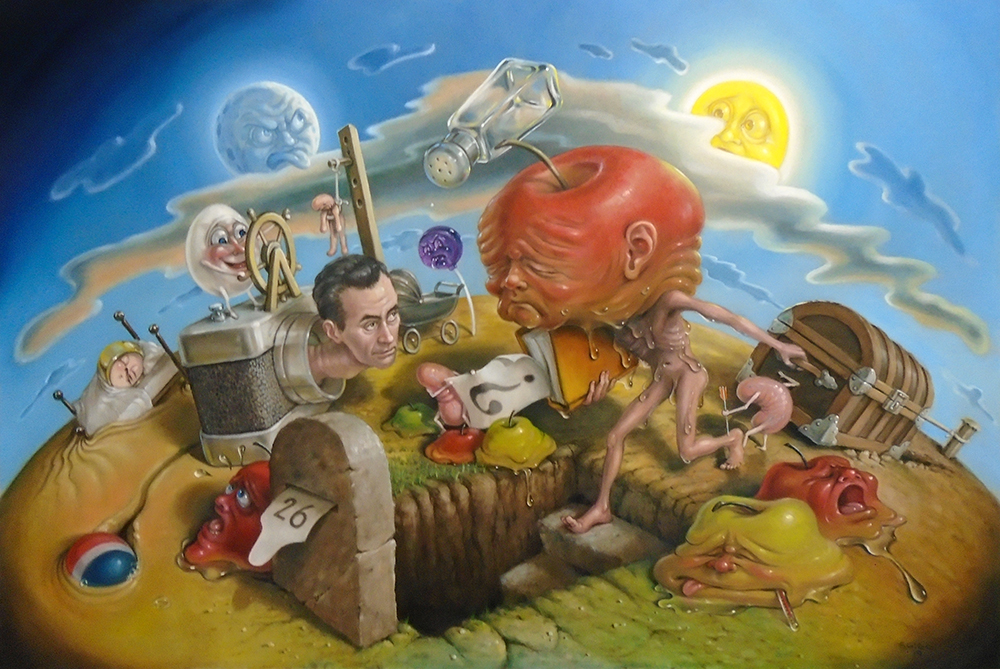 Man Ray Bears Witness to a Culture of Take, Take, Take — Stephen Gibb, 36" x 24", oil on panel, 2019

A perfect take on the subject!
Reply

Impeccable work, and so much detail to investigate!

Reply

So powerful and so brilliant!!

Reply

Reply

I always love your work, there is so much to look at and so many funny things.
Reply