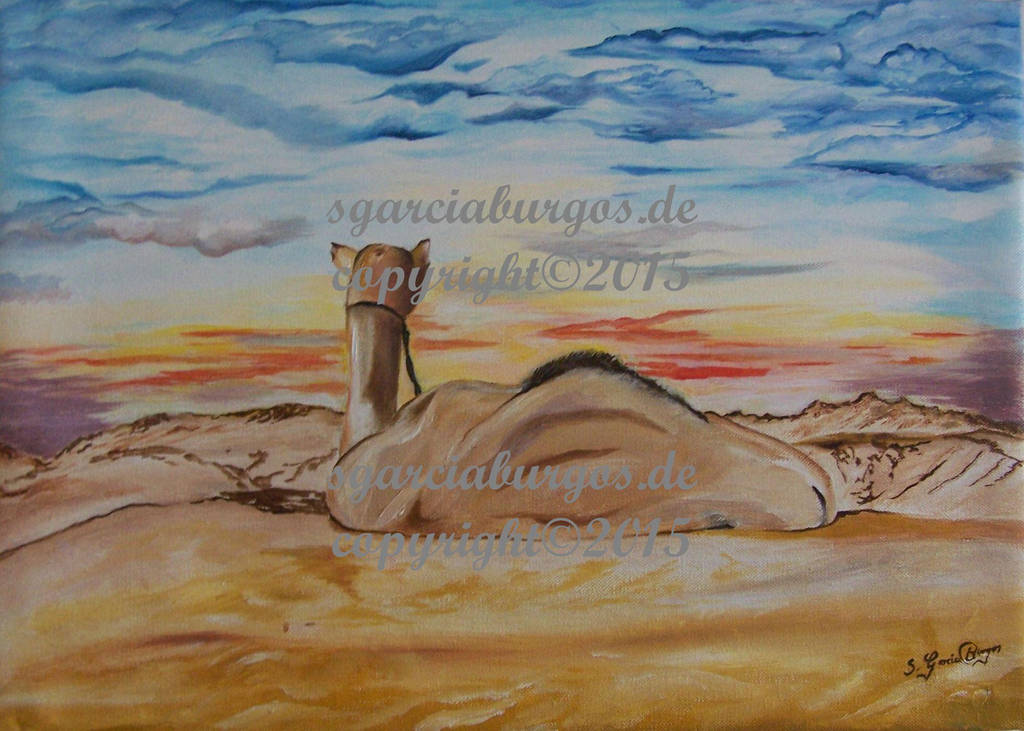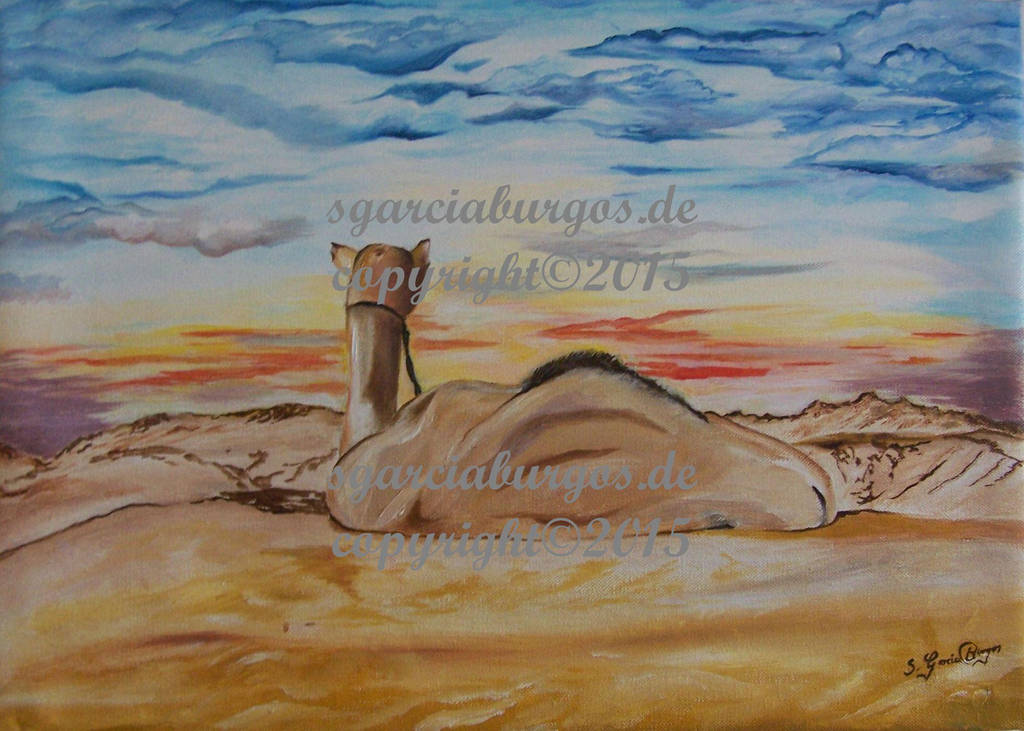 Watch
This one I did years ago- roundabout in 2000. I had just read a very good book called "drawing on the right side of the brain". The book was like a revolution to me. It taught me how to look at things and made realistic painting accessible for me. This book is just great.
Well I have always liked strong colours and therefor I am not talking about the colours, more of the proportions

And this was one of my first tests that I did, after I read the book. I painted it in oil on canvas.
The camel in real was sitting in a very nondesert environment in Expo 2000 in Hannover