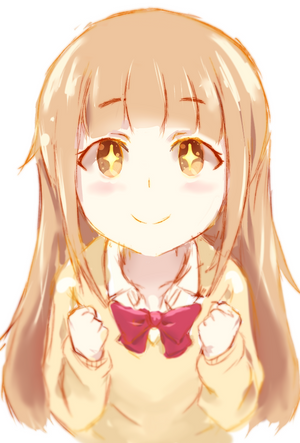 Will draw: Anime, Pixel art, monsters, OCs, robots, animals, furries, twitch emotes, etc
Will not draw: NSFW, offensive material, extreme violence/gore

(Visit my gallery to see more updated examples!)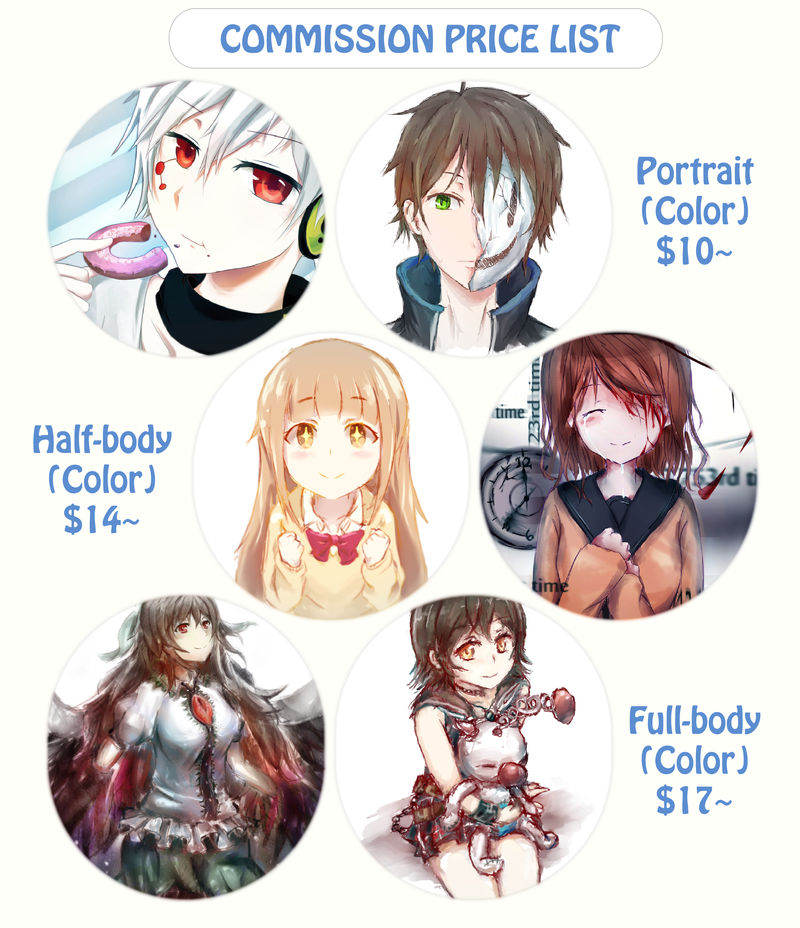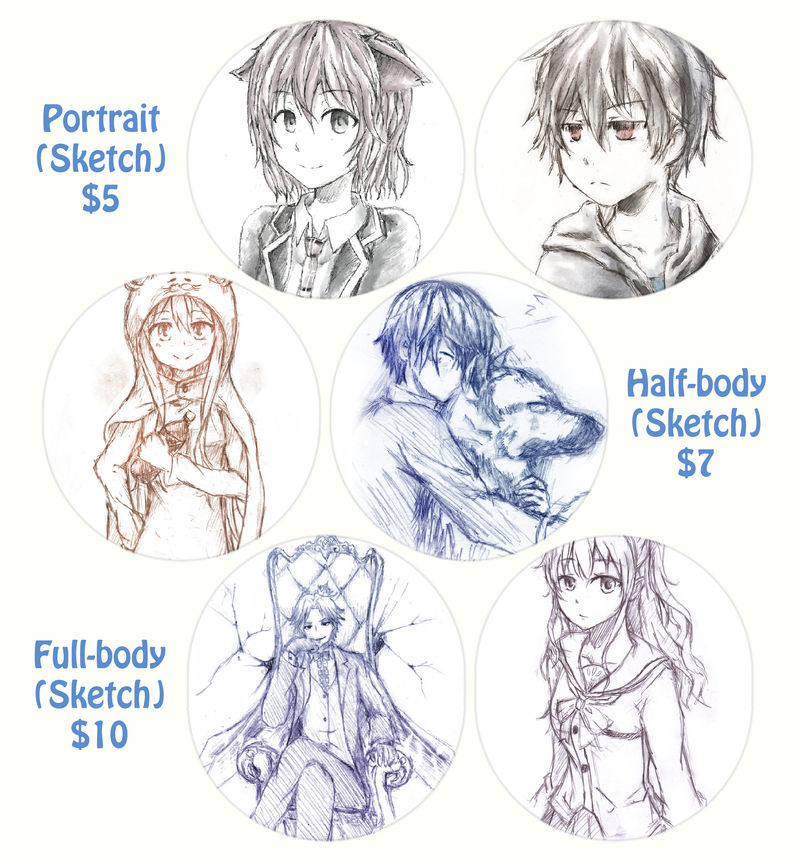 -Prices are in USD
-These prices are for each(1) character drawn
-These are the minimum
(Price may increase depending on how complicated
the drawing is) e.g:
+$15 for detailed background


How to commission me
1. Send me a note here on DA (Or dm on Twitter/Enjin), with "commission" on the subject line. Be as much detailed as possible of what you want, and references if you have them. Also, don't forget to put in your email.

2.
Once the price is settled, I will send an invoice to your email. Paypal account is optional.
3.
I'll start working on the art after the invoice is paid.

Payment &
Commission Info/Rules

I use paypal's invoicing system for organization. (The invoice will be sent to your email)

I'll only start the work after I receive the complete payment.

Feel free to use your commissioned piece as an icon, banner, for websites/blogs, etc. Just don't forget to credit me.
It usually takes me
at most
2-3 days for me to finish a drawing. Depends on how busy I am IRL.
First come, first served.
However, in the event that I cancel the commission, for whatever reason there may be, you will get a full refund.